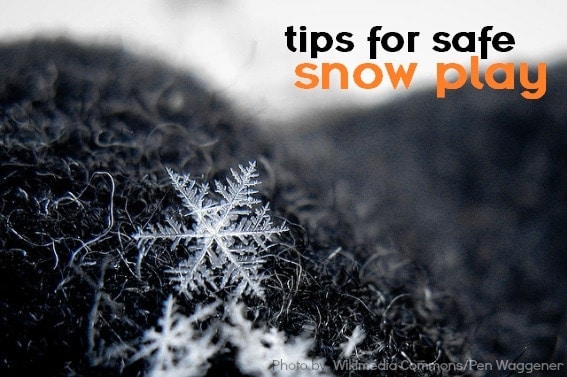 For those of us who live in a cooler climate, getting outside in the snow for fun is practically a requirement to enjoy winter with our kids. But, it's no fun being out in the cold, white stuff if you're not properly prepared! If you are new to a snowy environment, traveling to a wintry spot, or introducing little ones to the fun of sledding, skiing, or other winter activities, we've compiled some tips for safe snow play to help keep your outdoor adventures enjoyable for years to come!
1. Dress Appropriately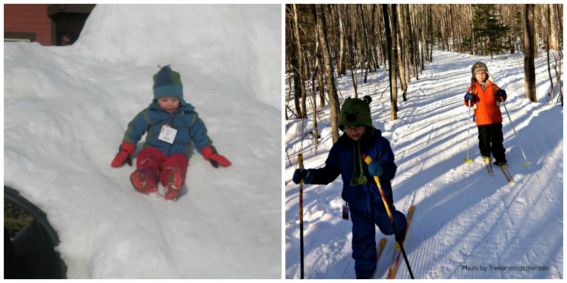 Temperatures in different climates can be deceiving; be sure to check the weather (including wind chill) for your area and length of activity and dress both your children and yourself for the conditions and your activity level. You'll create a lot less warmth of your own if you're playing with a toddler in the back yard than if you're snowshoeing with your family. The CDC has some valuable tips for safe dressing and travel in winter weather. Among those, dressing in layers and ensuring that exposed skin is covered up when wind chill warnings are present, are key. The technical fabrics we have available today are so much more effective at keeping warmth in and wetness out than the standards that were available just 25 years ago! Be sure that boots are waterproof and warm enough for the conditions, as cold toes will make anyone crabby. While not technically clothing, it's easy to forget to apply sun block and sunglasses or goggles in the winter. But, if you're in a sunny or high-altitude area, sunburn and sun glare is a major concern, especially as the sun is reflected off the snow.
2.  Use Safety Gear and Learn Safety Skills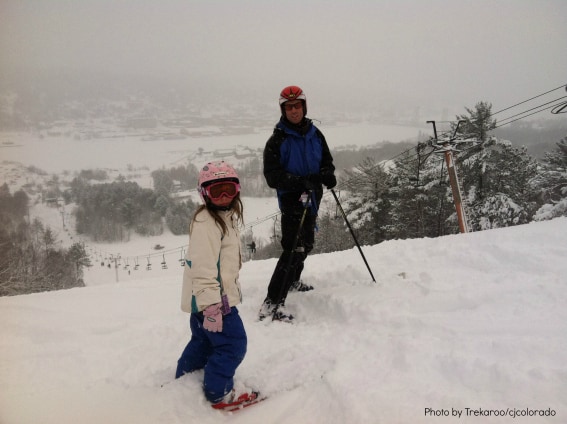 The National Ski Areas Association (NSAA) has compiled a number of resources that point to the efficacy of using safety gear (such as helmets), and learning safe skiing/boarding skills for navigating ski areas, to help reduce injuries on the slopes for participants of all ages. Take a look at the Lids on Kids site for valuable fitting and use information, as well as some fun online activities and videos. Personally, I can attest to the warmth and comfort of skiing with a helmet; to go without now would feel like driving without a seatbelt! Helmets aren't just for skiing and boarding, but are a welcome addition for those new to ice skating and playing hockey, as well, as they can help prevent a concussion following a hard fall. Finally, if you and your family are trekking (or Trekarooing!) in a back country area in the winter, be sure to check snow conditions with local rangers or ski patrol to avoid avalanche-prone areas.
3. Be Prepared for Emergencies!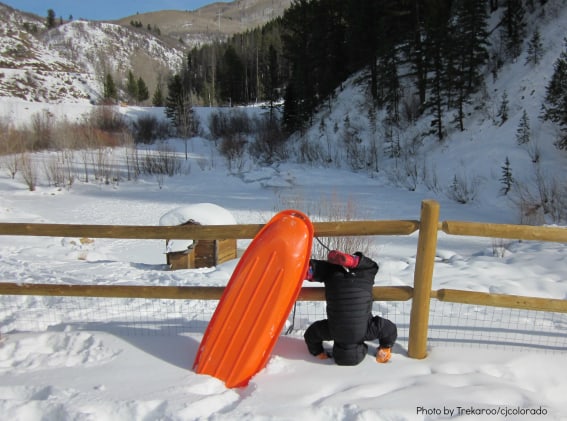 That brings me to the most important point. If you're venturing beyond your own backyard (or spending extended time outdoors), the time you spend preparing for an injury or emergency is worth its weight in gold if you ever need it. Even something as classic as sledding or snow tubing has the potential to lead to injuries. Besides choosing safe sites for snow play, be sure to have a first aid kit within easy reach at home or in your vehicle for cuts and scrapes, have a cell phone accessible, and be aware of the signs of potential concussions or spinal cord injuries. While those are relatively rare, frostbite and dehydration are not. So, check exposed skin on children in cold or windy conditions and be sure that everyone is taking in enough water, as it's easy to underestimate how much one is losing through sweat with all those great technical layers on! This is especially important to those traveling to higher-altitude areas where dehydration can negatively affect you more severely.
4. Have Fun!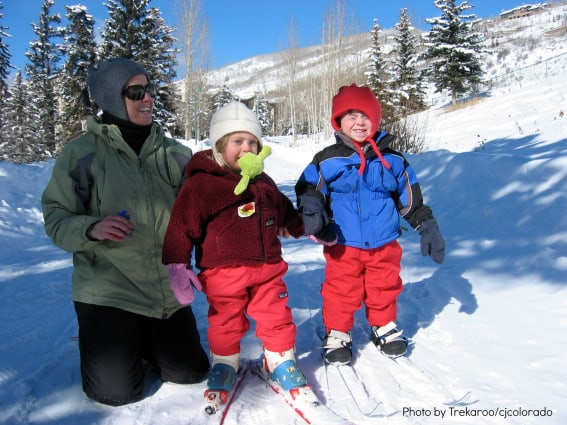 With all these ideas in mind, don't let winter weather stop you from having fun! Get out and enjoy the white stuff however you can, wherever you are. Instilling an appreciation for winter snow play in your kids will pay off very quickly. Then you have no better excuse to gather everyone afterwards to warm up and refuel with hot cocoa and marshmallows!