To help you plan a Quebec trip for your own family, Trekaroo asked the experts–parents living in Quebec or who have visited recently–for their round-ups of insider fun in Montreal. Below are a few of our favorites, plus advice for getting to Montreal, saving money, and making the most of your stay!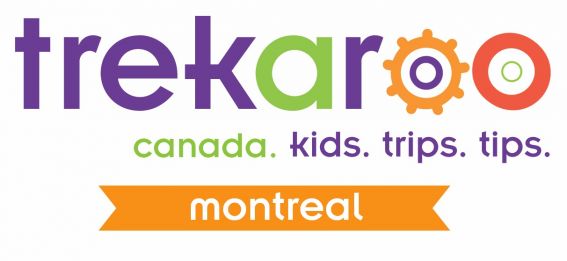 Kid-Friendly City Fun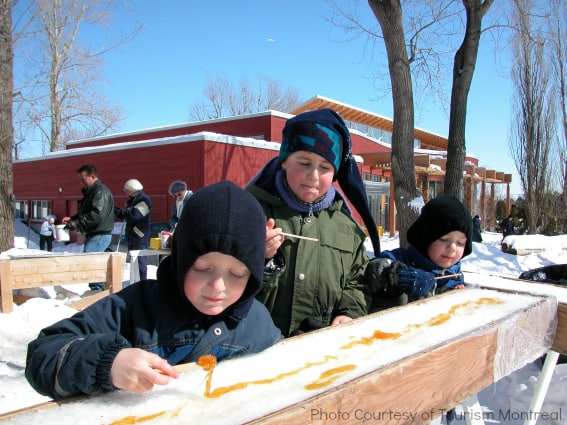 Enjoy hands-on activities (like SUGARing!) at the Botanical Garden
Kids love Montreal, and Montreal loves kids! "From Old Montreal to the Biodome there are a number of kid-friendly attractions that will not only encourage the kids to have fun but will allow them to experience the treasures Montreal has to offer," says Trekaroo member Melissa Schwartz. For easy Montreal city planning, Melissa lists six attractions her kids love in Montreal, which includes tried and true favorites such as the botanical garden to ideas parents may not have thought of, like the Atwater Market.
Exploring Old Montreal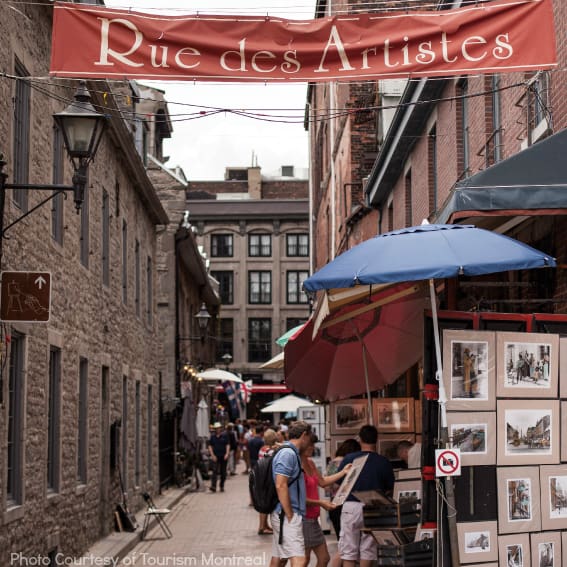 Want to explore the charm of Old Montreal, but aren't sure if the kids will enjoy it? Pick from Melissa's list of places in Old Montreal kids and parents enjoy together, such as Notre-Dame Basilica and Rue des Artistes. Along the way, families can enjoy street performers, window shopping, and delicious food. Insider tip: when in Montreal, you must eat crepes!
Getting Around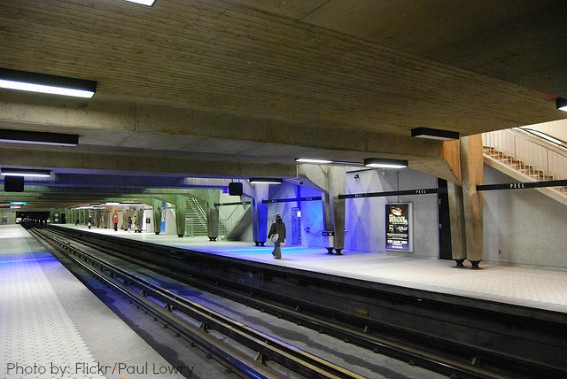 Montreal's public transit system, the Societe de Transport de Montreal, offers one-day to three-day pass options for families, as well as reliable shuttle bus service from the airport. Discounts to city attractions are often available to STM transit users, so definitely show your ticket and ask if a discount applies. Best of all, the metro is free at all times for kids age six and under.
Get Discounts on Popular Attractions
Don't forget to tap into the knowledge and enthusiasm of Quebec's thriving tourism sites! Tourism Montreal offers a quick-list of what to do with kids, plus features any ticket discounts that may be offered at the time of your visit. The site also vets Montreal hotels and resorts and offers trip planning tools. Likewise, Quebec City's tourism site features destination experts to steer you in the right direction; ask them any detailed questions online! Search for Quebec City hotels here as well, and scroll through stunning visuals to get you excited for your trip!
Find Kid-Friendly Montreal Festivals and Fun
Montreal is the city of festivals! Learn about our favorite festival picks for any time of year, or go straight to the experts: Montreal Families is a trusted source for local families in the know, so take it from them! "Montreal has to be one of the best cities for kids in North America," says Kelly Wilton, co-publisher and editor of Montreal Families. "There is one festival after another, with tons of family-friendly activities. If you are planning a visit during the summer, make sure to read up on all the great things to do with kids. From winter 'sugaring' to summer musical celebrations, there's always something going on in Montreal for kids!
Meet our top Quebec experts:
The traveling parents below are your go-to source on Trekaroo for Montreal and Quebec City questions. These experts know the cities inside and out, and can offer touring advice and insider tips. Find them on Trekaroo or on their personal sites.
Dana Freeman: Dana is founder and editor of FindandGoSeek.net, a hyperlocal destination for families to discover what to see and do in their community. She is always looking for insider tips on family fun in Vermont.  Dana also writes a companion travel blog writing about family friendly destinations her audience would be interested in visiting.
Melissa Schwartz: Montreal expert Melissa Schwartz can't sit still and is always searching for that hidden gem while traveling in her own backyard in the Chicago area or further afield. Besides contributing to Trekaroo, Melissa blogs about her journeys with her family and friends at Two Moms, a Little Time, and a Keyboard.
Cindi Brothers: Cindi is a Trekaroo member and active contributor to all things Quebec. Making her home in Michigan, Cindi and her family love visiting Montreal for the food, fun, and sights.
Montreal Families has been the city's most trusted parenting resource since 1998! They've got everything you need to know about kids' activities, courses, schools, festivals and so much more! Their online calendar has THE most extensive lists of fun things to do with your kids around Montreal. Check them out at montrealfamilies.ca!
Montreal and Quebec City apps:
Old Montreal App: This app of walking tours of historic Old Montreal is a great place to start planning! Find it online at Old Montreal.
The Transit App: The Transit App delivers the latest updates in city-wide transit, and is surprisingly easy to use!
Quebec City Map and Walking Tours: Quebec City is a very walkable city. Know where you're going (and what's worth seeing) with the Quebec City Map and Walking Tours App.
Related:
Attractions in Montreal: Things to do in Montreal, Quebec with Kids 

Montreal: The Perfect city for a first International Family Vacation
Montreal travel tips: insider ideas for visiting Montreal with kids
Explore Montreal's kid friendly attractions | restaurants | hotels
Explore Quebec's kid friendly attractions | restaurants | hotels