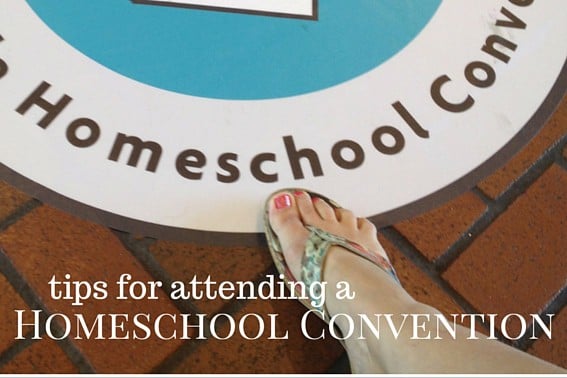 When we were first considering home education, we took a step to attend a homeschool convention. After seven years of home educating our boys, we've become "veterans" in the rapidly-growing homeschooling movement. The sights, sounds, energy, and most of all the people, at the conference were instrumental in us saying YES to this journey.
Much like a roller coaster, homeschooling has highs and lows, ups and downs, twists and turns. Make sure you're strapped in tightly, supported by others and foundationally rooted in your firm family values. The real fun begins when you surrender your comparisons with others. When you stop putting pressure on yourself and obsessing over "am I doing this right," you will find your own groove, your own freedom. That, my friends, is the biggest blessing in homeschooling. For us, "Homeschooling is a misnomer. We are hardly ever home, and it certainly doesn't look like school."
Attending a conference can be overwhelming if you're not prepared, but can also help your family discover support, solutions, and the true rewards of choosing a lifestyle of home education. I talked with a few other homeschooling writers and have compiled some of our best tips to help you thrive at a conference. It's a place to inspire you and know you are not alone on the journey!
Bring the Whole Family at a Homeschool Convention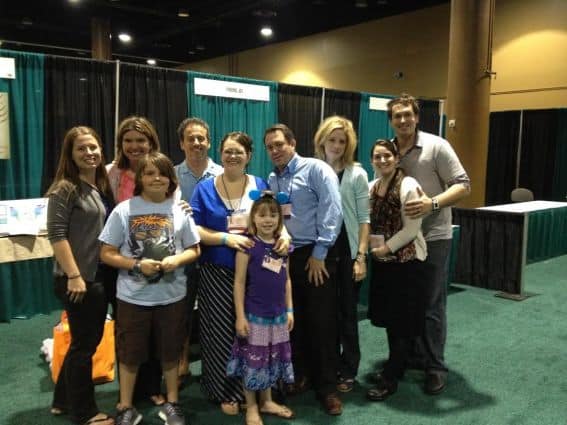 Left to right: Liz Corson, Jen, Jen's son Makani (www.Cubing.US) Jen's husband Luis, Katie Hornor (ParadisePraises.com) Katie's daughter, Dan Morris, Rachel Martin, Ashley & Alex Wiggers (Homeschooling Today Magazine and TrailGuidetoLearning.com) 
Make sure you attend with your husband and as a family if possible. The more united as a family you are, the more successful your homeschool journey will be. Take advantage of some of the awesome children's programs available at the conference and extend your stay at the destination to take your classroom into the field. Learn and explore together.
"Travel has the ability to breathe life into learning, expand our minds, and fuel our passion." says LiLing Pang, the founder of Trekaroo. Take the opportunity while you are in a new city to seek out the unique learning opportunities that the destination offers you. If you are not sure where to start, check out Trekaroo's Road School Guides to get inspired and ask the other homeschool families on Trekaroo for ideas.
Bringing your whole family along to the homeschool conference may be more costly, but there are smart ways to stretch those dollars. Here's an awesome money and time saving tip from Penny Rogers: "Bring your own food. You can always pop lunch and/or dinner in the crockpot at the hotel room."
Get a group of homeschoolers who are attending a conference together and set up a homeschool field trip to one of the area's museums. Many museums offer discounted rates for homeschool groups of 15-20 people.
Make your investment in the conference work double time for your family. Susan Stewart shared some helpful tips, the kind we like here at Word Traveling and Trekaroo: "Treat a multi-day convention as a retreat. … a time to relax as well as learn. Save money during the year for a nice room and schedule time for the jacuzzi. Don't forget a lovely dinner out with friends. Couples can make it a getaway weekend."
Families can take advantage of the discounted hotel rates available at some incredible places, including the Gaylord Palms in the heart of Orlando, Florida for the FPEA, at the GHC in Southern California and beyond, and at the Gaylord Opryland, Atlanta Galleria, or the Kalahari Resort & Water Park in Sandusky, Ohio for the Teach Them Diligently conferences.
Exploring Conference Sessions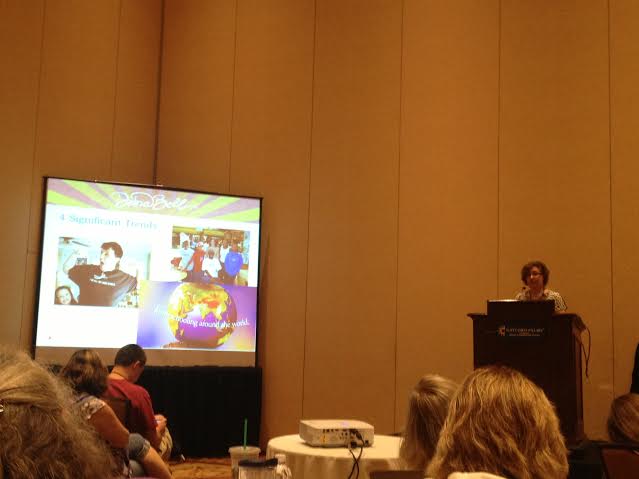 Marie-Claire Moreau says, "Conference speakers are there to help. Picking and choosing conference sessions wisely means you'll hear from real people with real challenges just like you. Parents who have met with difficult situations, solved a problem, or conquered a particular obstacle can offer real words of encouragement in the areas you need most. Take advantage of sessions, even with speakers who are lesser-known or those that appear to be poorly-attended — as these could be the sessions that speak to you most."
Arrive on time to sessions, and sit close to the front. Remember, if you can't attend all sessions, most homeschool conferences offer audio versions you can purchase.
Kristi Clover encourages us to "print the schedule with the speakers and lectures. Mark which topics look interesting. Look at the bios (and websites) of the speakers. If there is more than one lecture of interest in a time slot, think through which one you'd like to sit through and which one you might want to just get the CD for. Keep in mind whether the topic is one that might have visuals that you should attend live."
Deana Hipwell reminds us, "Bring your tablet and/or smartphone (don't forget your battery backup!) for note taking and snapping pics to share on social media, but also take an old fashioned pen and notebook."
Katie Hornor reminds us, "The books and resources are great, but the biggest blessing is the real instruction, encouragement, and fellowship that will refresh your spirit and feed your soul, preparing you for another season."
Tackling the Exhibit Hall at a Homeschool Convention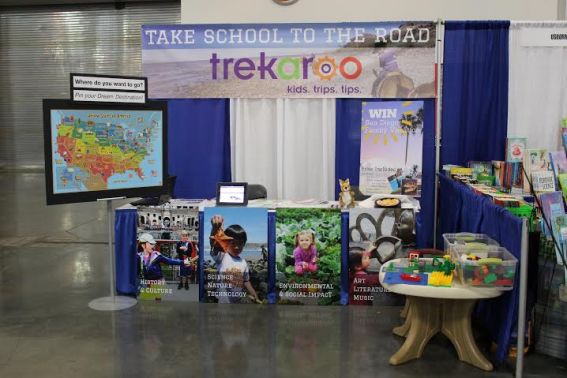 The exhibit hall can overwhelm even a veteran homeschooler, so make sure to enter with a plan of attack. Check out the exhibitors before you arrive and highlight those you know you'll want to visit. Many exhibitors offer on-site discounts so prepare yourselves with a budget and an envelope of cash to keep yourself from overspending.
While I've exhibited at homeschool conventions in the past, I've noticed it's helpful to have pre-printed labels with your personal information, name, address, email, phone, etc. to be able to easily sign up for more info or enter giveaways.
The exhibit hall is an excellent place to check out and compare two or more of the same curriculums of interest. For example, what's the difference between Math-U-See and Teaching Textbooks? Write Shop vs. IEW? Apologia vs. Bright Ideas Press? Completely new to homeschooling and have no idea where to start with curriculum or what I'm talking about? Cathy Duffy's top picks is an awesome resource: 102 Top Picks for Homeschool Curriculum
.
Jackie Masek says, "Take an empty suitcase with wheels! You'll need a way to get all the free bling and books you buy back home easily."
Patty Pierce shares,"If you are going for more than one day – spend the first day looking. Try to have a preliminary list of at least the subjects you are looking for."
Meet Jen & Other Trekaroo Homeschooling Families

I will be speaking and exhibiting on behalf of Word Traveling and Trekaroo at Teach Them Diligently this year. If you are attending any of their three conference in Nashville, Atlanta, or Sandusky, I'd be honored if you'd come by and introduce yourself. Attend the sessions I'll be speaking at:
Freedom in Homeschool

Unpacking the Value of Traveling with your Homeschool Family.
Our fabulous team has also prepared some destination guides for families attending the conferences.
Homeschool Field Trip Guide for Atlanta, GA (coming soon)
Homeschool Field Trip Guide for Sandusky, OH (coming soon)
There's nothing more I value from eight years of attending homeschool conferences than the friendships I've developed, and to call you friend. Blessings for your journey.