When my family first vacationed in the Brunswick Islands of North Carolina, we discovered that perfect blend of relaxation for parents and fun for kids. We rented a beachfront home on Oak Island and spent the entire trip splashing in the waves, building sand castles, and relaxing on the front porch of the cottage. Before we knew it, the Brunswick Islands had become the site of our annual family beach trip.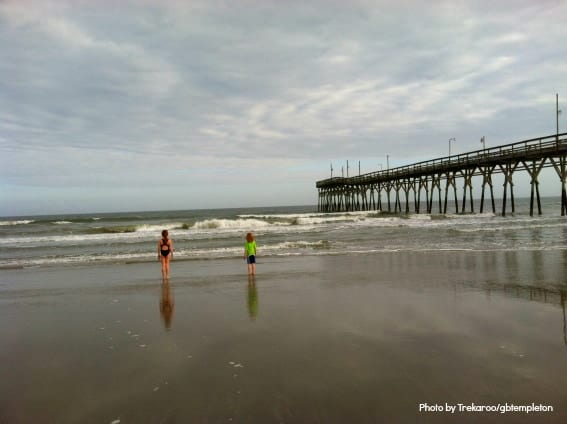 Brunswick County's pristine beaches and quaint coastal towns have been a preferred vacation destination of North Carolina residents for years. Ask any native Carolinian and they'll tell you childhood stories of summers on Ocean Isle or long weekends at Sunset Beach. These island towns have retained nostalgic charm, but they are far from boring. Whether you prefer beachcombing or golfing, museums or lighthouse tours, dolphin watching or star-gazing, the Brunswick Islands have something for everyone.
Brunswick County is home to five barrier islands with six peaceful beaches. Each beach has its own unique feel and offers something a little different than the next.
Sunset Island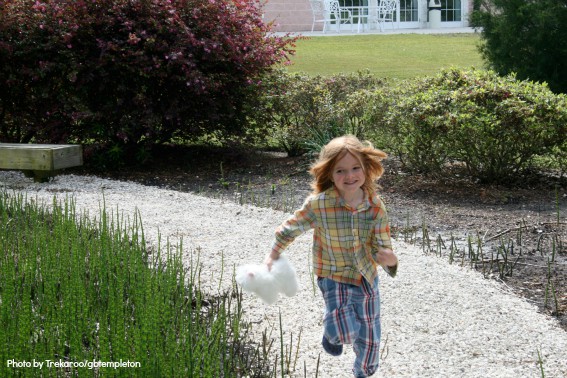 On our most recent trip to the islands, we stayed at the Sea Trail Plantation and Golf Resort on Sunset Island. This serene island is the southernmost beach in North Carolina and the least populated of the Brunswick Islands. Bike from the mainland to the island then continue your beach cruise southwest along the shore to Bird Island. This coastal reserve hosts over 260 species of birds. The town of Sunset Beach also includes some of the nation's top-rated golf courses and is a stone's throw from delicious ice cream shops and seafood restaurants in Calabash, NC.
Ocean Isle
Ocean Isle is slightly busier with a wide selection of restaurants, small beachfront hotels, miniature golf, and a fantastic coastal museum. This museum has excellent educational programs, including an introduction to the loggerhead turtle nests which can be found peppering the island. Ocean Isle also hides several geocaching sites for families who like to explore.
Oak Island
My family has stayed in an oceanfront cottage on Oak Island several times. Each stay reminds me of a home town rather than a vacation destination. Rent a beachfront house for the week and fall asleep to the sound of waves. Caswell Beach is located on Oak Island and it includes a quiet stretch of homes and the Oak Island Country Club. It is the least developed of all of the Brunswick Islands and home to the Oak Island Lighthouse.
Bald Head Island
Bald Head Island is a truly unique destination. Accessible only by ferry and allowing no cars, visitors move about the island by boat or golf cart. A trip to Bald Head Island is an escape from hectic modern life. Whether you stay oceanfront or in one of the charming coastal towns, all of these beaches are within a 15-minute drive of each other. Stay for the week and you could easily visit a different beach each day.
Family-Friendly Brunswick Island Activities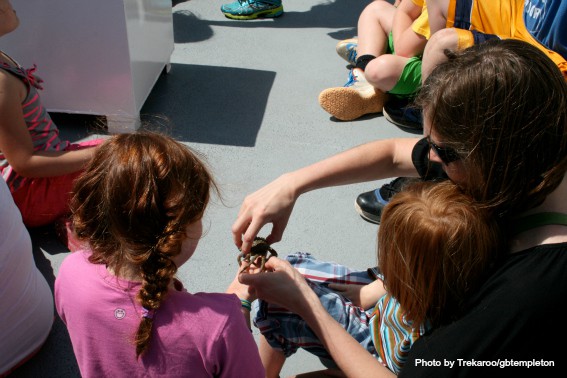 The Brunswick Islands have more to offer than beach hopping. When your kids grow tired of splashing in the waves and hunting sea shells, there are plenty of family-friendly activities. The Ingram Planetarium, The Museum of Coastal Carolina, and The Oak Island Nature Center provide hours of educational fun that will engage even the youngest explorer. History enthusiasts can visit the North Carolina Maritime Museum in Southport and the Battleship NORTH CAROLINA in nearby Wilmington. More adventurous families will enjoy dolphin sightseeing cruises and deep sea fishing trips, kayaking or canoeing on the Brunswick river, or going to "Surf School" on Holden Beach.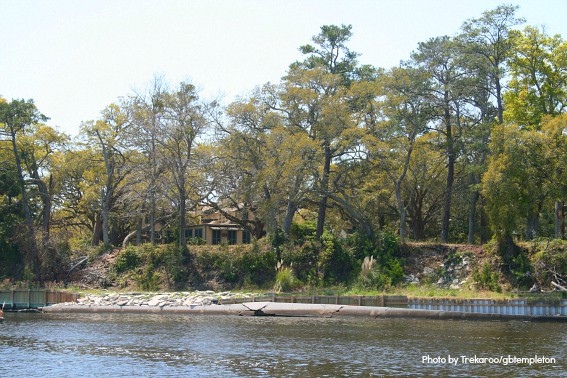 The Brunswick Islands are a well-kept secret tucked in the southernmost corner of North Carolina. Our Brunswick vacations started when our kids were toddlers and we continue to go in the elementary school years. I know that my children will love these islands for years to come and that the memories of these vacations will leave a lasting impression.
Disclaimer: Our latest trip to the Brunswick Islands included a complimentary stay at the Sea Trail Plantation and Golf Resort on Sunset Beach and passes to several activities on the islands courtesy of the Brunswick County Tourism Development Authority. The opinions expressed here are my own.
Superoo Ginger Templeton enjoys traveling from coast to mountain with her husband and their two energetic red-heads. She can be found blogging about her family's battle with childhood cancer, her passion for running, and all things family at  thecancersprint.blogspot.com.