Trekaroo parents have been on the streets and in the mountains around Knoxville Tennessee and we've compiled a list of their favorite destinations for their kids.  A simple look at the horizon leaves no doubt that the Great Smokey's are a near perfect place to explore nature, but parents have also shown that with this unique geography comes unique parks, museums and entertainment.  So take a wander through some of the most visited and enjoyed places in the Knoxville area by parents and their kids.
#1 Kid-Friendly Activity and Best Amusement Park for Kids: Dollywood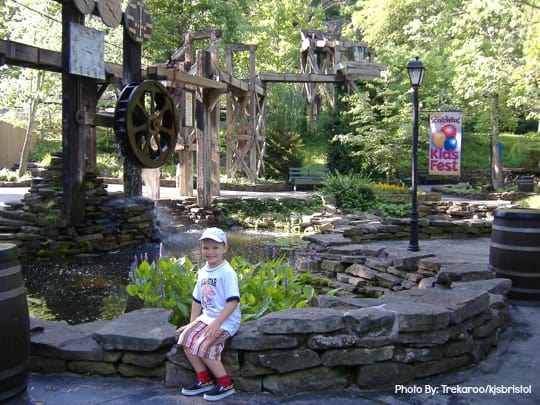 Parents all around the Smoky's and beyond loved their family outing to Dollywood.  This southern-styled theme park is a short drive from Knoxville and boasts country music star Dolly Parton as its owner. One Trekaroo parent, Mom Most Traveled, liked the bit of Dolly history found in the park.  "I particularly enjoyed the veritable shrine to Dolly Parton within the amusement park […]."   Despite Dolly's unique story, most kids will be attracted to the  rides.  Krisco32's kids loved the rides that resulted in a good soaking.  "The River Battle ride was fun, but really wet; and you are pretty much stuck at the mercy of anyone outside the ride who decides to shoot you."  For those who can resist the thrill of being targeted by water cannons, there are plenty of water-free rides to fill the day.  Kjsbristol's family particularly enjoyed their subterranean journey on the "unique vertical climbs and dark tunnels" of the Mystery Mine.  Dollywood makes a great effort in trying to have something for all ages and tastes.  "For those too small for most of the rides, there are two playgrounds on opposite ends of the park," said RunnerGrrrl.  On top of the rides and playgrounds, the park also has mkmom's favorite BBQ and all the frills and thrills of a great tourist stop.
Best Place to See the Local Animals: Cade's Cove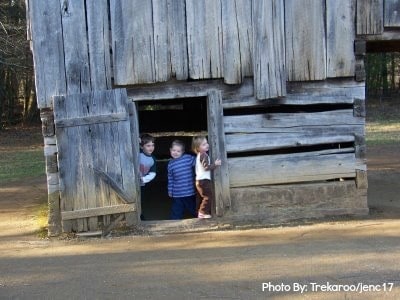 Just a hop and a skip from Dollywood is Cade's Cove, flaunting nature's grand display of mountains, forests, and wildlife.  Locals like josalynandpeytonsmom love Cade's Cove with it's "waterfalls, trails, and wildlife inside the park for all to enjoy."  StephanieSays had "never seen so many deer in [her] life" before her visit to Cade's Cove.  "There were so many different animals to see and kids can ooh and ahh to their heart's content." The area is within the National Park and offers many options for enjoying the scenery, from driving an 11 mile loop to exploring the numerous nature trails that meander through the beautiful mountains.  There are also many different sights to see, "Off the loop are many nature trails, historical cabins and homesteads, and picnic areas," said knoxvilledoula.  It's a great area for all styles, whether your want to drive, hike or bike.  Cade's Cove promises unforgettable sights to the entire family.
Most Exciting Museum for the Kids: Children's Museum of Oak Ridge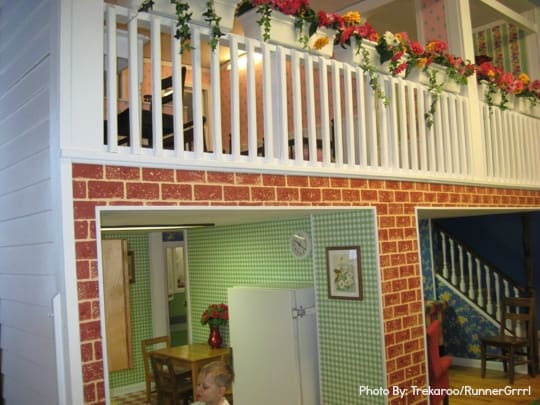 About 25 miles outside of Knoxville Trekaroo parents have found a museum that their kids adore.  One Trekaroo parent, going by the moniker Hyperpraise, said, "This museum was so nice that my children ask to go back."  These repeat customers were drawn to the large-scale doll house, capable of accommodating the munchkins of many sizes, as well as a climbable space ship and castle.  Krisco32 found stumbled upon the museum while searching for a nearby destination, but her family wound up loving this fortunate mistake.  "It was one of the only times I've been lost that actually turned out to be better than what we'd planned," she said.  Children's Museum aficionados may find this museum to be similar to many others, but Knoxvilledoula said it best, "So long as the kiddos like it, that's what is important."  And the kids have kept their parents going back again and again, which is why the Children's Museum of Oak Ridge tops the list.
Best Place for Kids to Play: World's Fair Park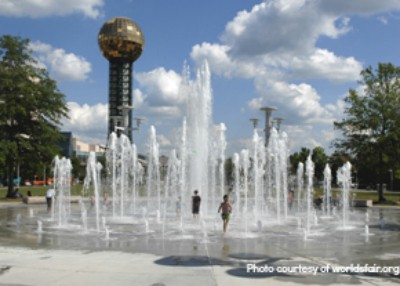 Built for the 1982 World's Fair, this park is a massive stretch of land that includes grass fields, fountains, water falls, and a great playground, but most importantly Trekaroo parents and their kids find it grand!  Kristen, a Trekaroo parent, said the park is a wonderful destination during those hot and humid Tennessee summer days.  Near all the water works is a great playground for kids to climb and swing to their heart's desire.  More than anything, the World's Fair Park has a great atmosphere and community.  Lldenton describes the scene, "On a given day, with nice weather, the park is full of children playing on the new playground, college students studying, and many others lounging or passing through."
Most Entertaining Performance for Kids: Dixie Stampede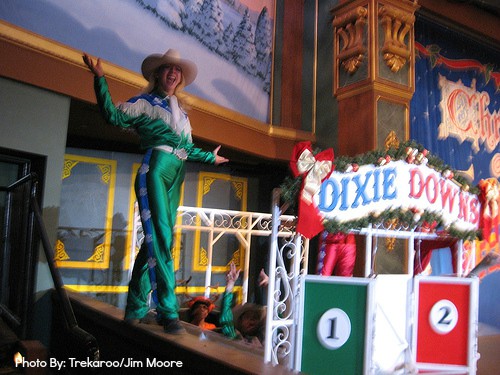 Pigeon Forge is an entertainment center in the middle of the Smokies, thus it is no surprise that Trekaroo parents would find the most entertaining show for their kids at this locale.  Lemonyemilyo describes it as a "non-stop rodeo theater" and gives an overwhelmingly positive endorsement of the food saying it's "very yummy".  With this winning combo of good entertainment and good food, kids can't help be entertained (and satiated).  Srwstars describes the show like this: "The Dixie Stampede has amazing energy. You can't help but be excited while watching the amazing show. It's an interactive show that gets people from the audience to help with skits and playing games."  All this excitement does cost a pretty penny, but Lemonyemilyo assures us the "experience is worth it."