Recently, I fell in love with the California desert.  I have driven through it countless times on my way to Las Vegas or Arizona, and always saw it as nothing more than a huge, barren wasteland separating me from my destination.   But over the past couple months, my opinion has been drastically altered.   Through the eyes voices of the people who call this rare landscape home,  I have come to appreciate the beauty, diversity, and opportunity the desert has to offer.
In an effort to better understand the region, my family booked a two hour eco-tour with Desert Adventures.  The company began 23 years ago  as way to entertain golf-widows staying at the Ritz Carlton by taking them on picnics in the desert and surrounding mountain wilderness.  The tours were so popular that it wasn't long before Desert Adventures was born, and couples, groups, and families were out riding in their famous red jeeps, exploring with some of the most knowledgeable guides around.  For anyone who has had the pleasure of taking a tour, it comes as no surprise to learn that the company has evolved into the largest eco-tour outfitter in the state.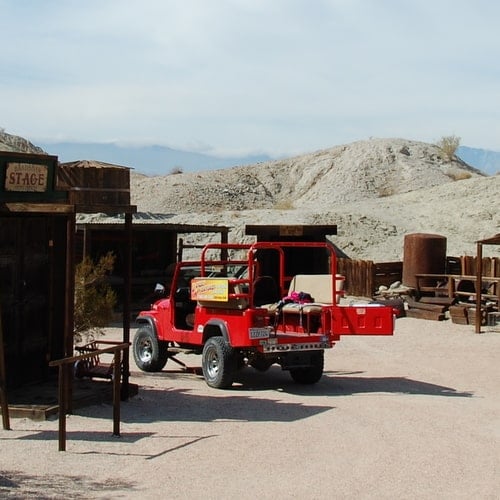 The first person to open my eyes to the miracle that is the desert was Mitch, our guide.  We weren't more than 500 yards into our journey before Mitch pulled over and started giving us a lesson in the botany of the desert.  He explained to us how different plants were utilized by the native peoples from using the salt that accumulated on the saltbrush plant to strands from a palm frond to make a rope.  He kept the kids entertained by hopping out of the jeep to make them each their own palm frond ropes, having them pull apart a single palm strand with ease and then showing them how impossible it was to break the rope of thin strands wound together.