Like many military families, we are a family of travelers. Having recently embarked on a 5,300-mile, 16-day journey from one duty station to the next, we have become experts at road-trip execution. The thought of planning such a trip can be daunting, especially when the longest you have ever spent in the car as a family is one or two days. Here are a few planning ideas and tips that we learned along the way:
While the main goal of the trip may be to reach a final destination, don't rush yourself by taking on more miles per day than you can comfortably handle. Long days of driving with no time to stop for more than quick gas fill-ups make for stressed-out passengers. We found 300-400 miles per day to be ideal. Limiting your daily drive to that distance allows for starting well after sunrise yet still leaves time after 6 or 8 hours in the car to expend pent-up energy before enjoying a decent meal for dinner.
Shorter days also allow for detours should you happen upon someplace interesting to stop along the way. Being used to 2-day driving marathons from Connecticut to Florida, the shorter days seemed much less productive until the point of our trip that took us by the Badlands National Park Loop. We had no idea what the Badlands were but always jump at the chance to visit a national park. After seeing the sign and taking the loop, we were so thankful that we had the extra time to do it. It's one of our kids' favorite memories of the journey.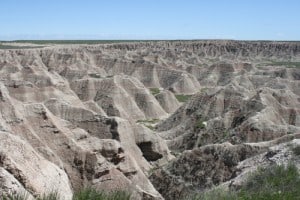 If you are traveling for more than 3 or 4 days, plan some fun days off along the way. After several days of get up and go, it's amazing how refreshing it can be to wake up and not have to pack the car and hit the road. The best stops are leisurely ones. Skip the hours of waiting in line at theme parks in favor of something that will get your family out to stretch their legs and clear their heads. Think national parks, a river float trip, or exploring a big city on foot.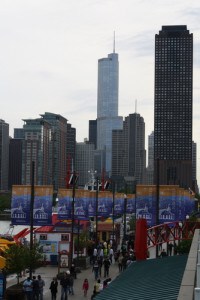 Be sure to read reviews of hotels and book those that will best fit your family's needs and budget. No hotel will meet every single requirement on your list, so come up with your personal "hotel trifecta." Choose three features that are not negotiable for your family. Our top three are pets allowed, suite-style rooms, and a (preferably indoor) pool on site. Even with narrowing it down to three features you may not always hit the hotel jackpot, but it will make sorting through the options much simpler. Also remember that no matter how much research you do ahead of time, things are not always as nice as they appear online. We learned this lesson in Whitehorse, British Columbia, when we stayed at a hotel that turned out to be right next to a very busy homeless shelter. With people wandering the parking lot at all hours, we were advised to take everything out of our vehicle for safekeeping. Since we were moving cross-country, the SUV was loaded to the top. In the end we had to remove our rooftop box and park our car in the hotel's secure underground garage. Hassle? Yes. Worth it for peace of mind while we slept? Absolutely.
Have a printed copy of all important information. In a world where everything is electronically saved in our email, we try to conserve paper and ink by not printing directions and confirmation codes. It may seem a little bit OCD, but we got a tip from a fellow military family to create a binder with all of our important moving documentation neatly organized in plastic sleeves- legal documents, important paperwork, and medical records all in one place. Taking this idea a step further, we put a printed copy of each day's hotel confirmation and driving directions in a separate sleeve in our trip binder. You never know when your smart phone will accidentally take a dive into the hotel pool or your GPS won't get a signal. Before beginning a day of driving, we took out the day's sleeve, entered the destination address in the GPS, and compared notes with our printed directions to see if they matched up. In most cases the printed directions were superior, except for one case when our GPS wanted us to "turn around when possible" to take the long way around a mountain pass in Montana that we insisted on going through. We didn't listen, taking us straight through a mid-summer snowstorm.
Packing smarter in the beginning leads to less stress later. We packed a complete change of clothing for each member of the family in extra-large Zip-Loc bags and labeled each bag with the day it was to be used, taking into account weather for each day's travels. We divided up the plastic bags among a few duffel bags, and each night at the hotel we only had to unload one small duffel bag and a second bag that contained all of our toiletries. After taking the clean clothes out of a day's plastic bag, dirty clothes were loaded back in, and the bag was marked "dirty". After a week or so on the road, it was time to do laundry. Wash, re-load, repeat.
Eating meals out can get old very quickly, especially with small children. Skip the drive-thru whenever possible, saving money and cholesterol levels. Plan to have portable, car-friendly breakfast foods on hand for mornings when the hotel doesn't serve breakfast. Keep a small cooler in the car and stop every few days at a grocery store to stock up on lunch food. Stop at rest areas, playgrounds, or pull-offs for a picnic lunch. Not only will this save you money, it will save your sanity! The kids can stretch their legs, and you can enjoy a healthier lunch that didn't come with a greasy wrapper. If the kids spend more time running than eating, they can always finish up when you get back on the road. Make a point of choosing a family-friendly sit-down restaurant for dinner. Everyone will feel better when you are able to sit down and enjoy a "real" meal while discussing the high points of your day's travels. If you are able to find a hotel suite with a kitchen, you can also cook in something simple like frozen lasagna when you feel like you can't stomach another night of ordering from a menu.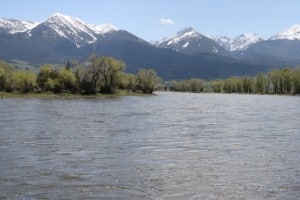 While we got numerous raised eyebrows when telling people of our trip plan (spending 16 days in the car with a 3-year-old, a 5-year-old, and a dog?!) we had an amazing journey thanks to a little preparation and a ton of patience. Our kids saw things that many adults have never had the chance to experience, and we would gladly do it all over again.
Christy Newell is a 2011 Superoo, mom to two little explorers, ages 3 and 5, and married to the Coast Guard, which always keeps us in new adventures. We live our lives as perpetual tourists, treating each duty station like an extended vacation to experience all it has to offer. Keep up with her family at http://nomadicnewells.blogspot.com
—————————————————————————————————————————————————————————————————————————–
Travel with kids to: CA |CO | DC | FL | HI | IL |MA | NC | NY | OR | PA | TN | TX | VA | WA