Tag Archives | Festival
Taste and see, experience and enjoy a sampling of the culture and history of Santa Barbara with your kids.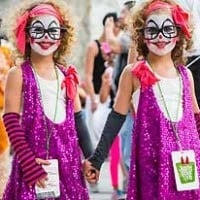 By
Michelle McCoy
on
May 3, 2014
in
Alabama, Animals and Ocean Life, Arizona, Big City Attractions, California, Canada, Explore International Destinations, Explore United States destinations, Florida, Florida, Georgia, History and Culture, How do you travel? Explore opportunities by your travel interests, Illinois, Indiana, Kansas, Literature, Art, and Music, Louisiana, Massachusetts, Michigan, Mid Atlantic Region, Midwest Region, Minnesota, New England Region, New York, Newsletters, North Carolina, Northern California, Ohio, Ontario, Oregon, Pacific Northwest Region, Pennsylvania, Princesses & Fairies, Science, Nature & Technology, Southern California, Southwest Region, Tennessee, Texas, Texas & Gulf Coast Region, The South, Theater & Arts, Trekaroo News, Utah, Virginia, Washington, Washington DC, We are foodies!!!, We are imaginative, We are interested in blending travel & education, We are touristy and have our selfie stick ready!
A festival is like a big party all centered on a unique theme. And what kid doesn't love a party? We've found fairs, festivals, parties, and parades that families will love.