Had a tough time sleeping last night, perhaps it's a bit of the pre-trip adrenaline jitters.  I got up around 6AM and packed up the gear and food I needed for the day.  I ate some strawberry poptarts, drank some water, then stopped by the cafe to grab a cup of coffee and finish up the blogpost from yesterday.  The team met up at 8AM and headed out on the bus towards Paradise, a 45 minute drive up the road.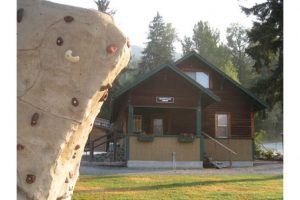 Paradise is home to a national park visitor center (with a small exhibit and informational area upstairs great for families), a lodge, and the start of many trailheads.  After about an hour of hiking through an astonishing array of vibrant wildflowers, and passing a few cheeky marmots, we reached our training area, a large snowfield with a 40 degree slope.
After taking a brief break, we started our training.  We learned (or received refreshers) on glacier travel, the use of our ice axes, climbing as a rope team, and other basic safety necessities of mountaineering.  We practiced climbing as well as falling (to practice stopping ourselves).  The sun was out in full force today, making for a warm but otherwise enjoyable day.  It felt good to review the basics and to get to know each other as a team.  Everyone did a stellar job, which bodes well for our upcoming ascent of Mount Rainier.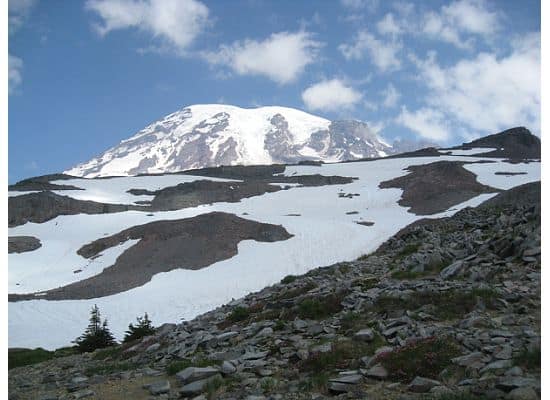 My trail lunch today consisted of Ritz crackers, oatmeal cookies, trail mix, and water.  Satisfying enough for me, though I have a few more substantial items for the actual climb.  We finished at around 3:30PM and headed back to Ashford on the bus.  Smelly, but mostly no worse for the wear!  We returned to find the power out in the entire town.  Looking forward to a giant dinner, then an early bedtime.
Intro | Day 1 | Day 2 | Day 3 | Day 4

Donate online here:
http://www.summitforsomeone.org/main.php?page=4&climber=7034
The Summit for Someone benefit climb series raises money for Big City Mountaineers. BCM is a 501(c)(3) non-profit which provides outdoor wilderness mentoring programs for at-risk teens. The mission of Big City Mountaineers is "enhancing the lives of under-resourced urban teens through transformative outdoor experiences."
With your help and my summit attempt, the BCM program will reach at-risk teens nationwide (over 2,600 program days last year!). I'm seeking to raise $4000 for the organization. Thank you for considering donating on my behalf. Get out there, do good, and have fun!