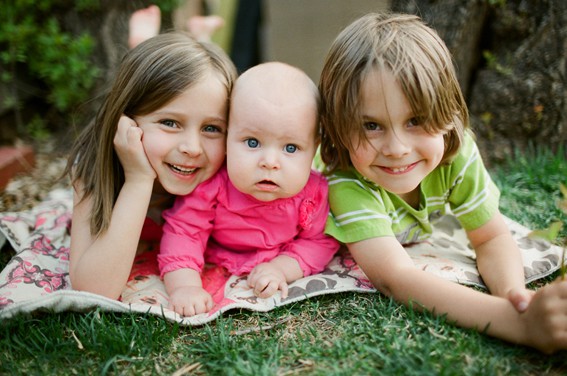 Photo credit: Cassidy Brooke
It's hard to believe that back-to-school season is around the corner. Did you snap countless photos of your kids at the beach, on vacation, or simply out enjoying the sunshine? Trekaroo and Snap My Life Creations are giving away prizes that will help parents organize priceless summer smiles into photo books, cards or calendars. Entering to win is easy. Just upload your favorite summer smiles photo to our Facebook page and let the voting begin.
Getting the Best Photos of your Kids
In the spirit of preserving fantastic photos, we've also interviewed Cassidy Brooke, professional photographer out of Colorado Springs, who has willingly shared with us novices how to beautifully capture our favorite moments on film.
Natural Smiles
Getting your kids to be themselves and genuinely smile can be the toughest part. Cassidy advises parents to, "Get on their level. Get goofy, even if you feel like a fool. The best smiles are ones with laughter behind them, if you can get your kid to think you are funny, that's the moment you fire away!" She recommends letting loose and letting them be themselves. "Images are best captured when you let the kids do what's natural in their element vs. forcing them to 'Look over HERE!'"
Professional tip: Focus your camera on your kiddos and then move it just under your chin. "When your child can see your face, and not the big scary black camera, they are more apt to react to you!"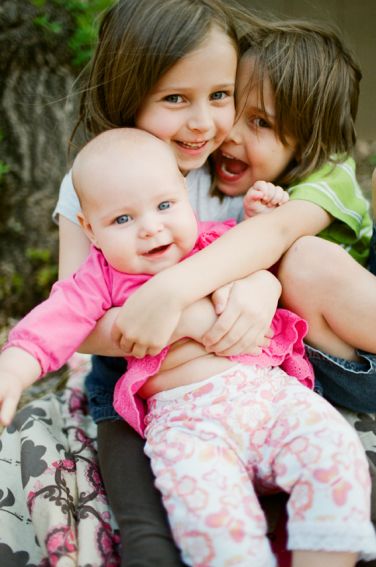 Photo Credit: Cassidy Brooks
Posing
Don't overthink this. "Think of how your kids might stand if there WASN'T a huge camera staring them down. Hugging their sibling or making a goofy face can usually lead to making your kids feel relaxed" making great photos!
Cassidy's favorite go-to kid pose: Have the kids lay on their bellies and look at the camera; this classic always looks natural.
Backgrounds & Lighting
Try picking a neutral background, without too many distracting elements. You want your kids to be the center focus of the image. Use a flash only when it is a must; "flash has a way of taking away from the true atmosphere of a photo. If you have a wonderful sunrise behind you, firing the flash will blow out your kids faces, and even further, blow out the sunrise." Avoid having your kids face the sun, "all you'll get is a lot of shadows and squinty eyes."
Best time to take photos: The Golden Hour, the 2 hours before the sun sets or in the morning before high noon.
Photo Editing
"Keep to the basics of exposure, contrast, and vibrance. Exposure: to correct anything that's too dark or too bright. Contrast: to give your images a little more POP then what the original has. Vibrance: to slightly enhance the colors of your photos." Less is more.
Cassidy recommends you, "Try to keep your photos the way you took them, without adding crazy colors, or techniques that currently are fun… but will later make your images look dated."
Summer Photo Contest Details
It's simple: head to our Facebook page, submit your favorite summer kid photos, and ask your friends to vote!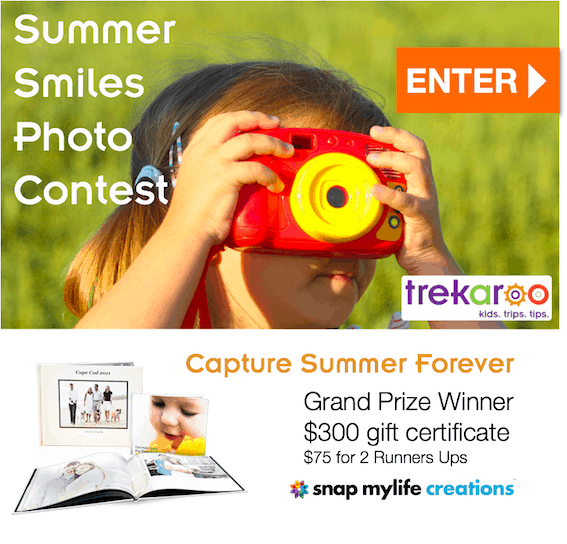 HOW TO SUBMIT YOUR PHOTOS:
1. Upload a photo of your kids having the time of their life this summer. Photos must be of your own kids, and you must own the rights to the photo. Or, use photos from your existing Facebook albums! It's easy.
2. Add a caption telling us where the photo was taken.
3. Corral your friends to vote for their favorite photos!
You can submit as many photos as you would like through August 22 at 11:59pm. Our panel of judges will pick 3 winners from the 20 photos with the most votes on August 23. Enter now!
THE PRIZE:
The top photo will receive a grand prize of $300 toward Snap MyLife Creation's line of beautiful photo books, photo greeting cards, and calendars. Two runners up will receive $75 gift certificate to Snap MyLife Creations.
—
Cassidy Brooke's beautiful work includes weddings, engagements, seniors, and kids.
Disclosure: This contest is sponsored by Snap MyLife Creations; all opinions are my own.
---
Travel with kids to: CA |CO | DC| FL | HI | IL |MA | NC | NJ | NY | OR| PA| TN | TX | UT | VA | WA