Taking your kids to a well-planned museum is more than entertainment.  A good museum exhibit can inspire creativity, invoke a new passion, and encourage exploration.  New exhibits are touring all over the country.  Here are some highlights:
 California
Perfect for your extreme sports-lovin' kid, the Lawrence Hall of Science in Berkeley will world-premiere this exciting exhibit where kids can learn the science behind the impressive skateboarding, BMX riding and snowboarding moves. May 26 –September 3. Photo © 2012 – Courtesy of Tony Hawk, Inc.
Step way back in time to prehistoric plants like giant ferns, spiky horsetails and primitive cycads, including life-size model dinosaurs and a giant T. rex popping his head out of the Conservatory of Flowers in San Francisco's Golden Gate Park.  May 10 – October 21. Photo by Nina Sazevich.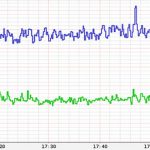 Earthquake
A brand new exhibit and planetarium show highlights the history and function of earthquakes at the California Academy of Sciences in San Francisco.  Opens May 26, 2012. Photo by Flickr/crucially.
Take advantage of the only West Coast appearance of this traveling exhibit at the California Science Center in Los Angeles.  The exhibit boasts the largest collection of Cleopatra-era artifacts from Egypt ever assembled in the U.S. May 23- Sept 3, 2012.  Photo by National Geographic.
Take a walk on the wild side in Orange County's Discovery Science Center.  Learn about recovery efforts, endangered species and innovative animal science in this interactive exhibit.  May 26 – Sept 3, 2012. Photo by Flickr/me'nthedogs

More museum and exhibit information by region:
Lake Tahoe | New Mexico | Sacramento | San Francisco | Southern California
Northwest
The Evergreen Aviation & Space Museum, located in McMinnville, OR will be home to the Smithsonian's Black Wings exhibit, featuring the patriotic paths of valiant black men and women who contributed enormously to the field of aviation.  May 12- August 5.  Photo Courtesy of Evergreen Aviation & Space Museum.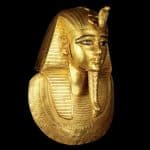 Tutankhamun: The Golden King and the Great Pharaohs
Opening for the final time in North America at Pacific Science Center in Seattle, this historical exhibit boasts over 100 artifacts spanning 2,000 years of Egyptian history and 50 items from the King's tomb.  May 24- January 6, 2013. Photo Courtesy of National Geographic.
The Anchorage Museum, Alaska's largest, is now featuring an exhibit that marks the history of man vs. Mount McKinley.  Kids can enjoy hands-on activities like tying ropes, packing for the mountain trek and more.  Now open. Photo by Flickr/G. Frank Peterson.

Mountain
The Discovery Center of Idaho  will host an array of optical illusions and visual effects in their newest exhibit.  Learn about refractive optics, pinholes, concave mirrors, color perception and retinal memory.  June 1-  Sept. 21, 2012.  In progress photo courtesy of Discovery Center. DCI takes the 'old school' camera bellows from a giant-scale map camera from the early days of Morrison–Knudsen and turns it into hands-on discovery in the upcoming exhibition Visual FX.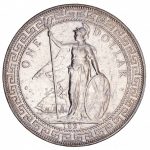 The History of Money
10,000 years of money's history is available for view for your cold-hard-cash motivated kids at the American Numismatic Association's Money Museum located in Colorado Springs, CO.  On site you can view the largest denomination of US dollars, Depression era emergency money, as well as coins from ancient Greece, Rome, India and China.  Now open.  Photo courtesy of ANAMM.

Texas and the Gulf Coast
Featuring mummy collections from Europe, Asia, Egypt and Oceana, Tampa's Museum of Science and Industry (MOSI) offers interactive touch screen kiosks and hands-on science displays for mature children. Now- Sept. 9, 2012. Photo by Flickr/wonderferret.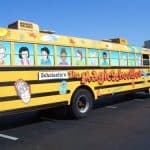 Scholastic's The Magic School Bus Kicks Up A Storm
Ms. Frizzle's classroom is the setting for an interactive look at weather and meteorology at the Museum of Nature & Science in Dallas, Texas.  Kids can help hot air balloons lift off, make snowflakes, and control the weather from a TV studio. Now- Sept. 8, 2012. Photo by Flickr/srqpix.
At the San Antonio Children's Museum, budding scientists can explore six interactive learning zones including the Stability Station, Zoom Zone and Circuit Center.  The science city is the newest permanent exhibit.  Open now.  Photo courtesy of San Antonio Children's Museum.
Humans and machines intersect in this hands-on, light-hearted exhibit at Don Harrington Discovery Center in Amarillo, TX.  Perfect for kids of all ages.  June 2012- Jan. 2013.  Photo by Flickr/andrewmalone.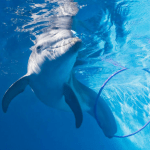 Winter's Dolphin Tale Adventure
Head to Clearwater, FL and visit Winter, the famous dolphin from Dolphin Tale at the Clearwater Marine Aquarium.  In their brand new interactive experience, guests can step into the movie, see set pieces & film details while learning about Winter and her animal friends. Now open.  Photo courtesy of Clearwater Marine Aquarium.

Midwest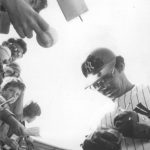 Home Run! Reggie Jackson & the Original 500 Club
Head to southeast Wisconsin to the Kenosha Public Museum for an extensive collection of game-worn jerseys, bats, balls, gear and memorabilia from Mr. October, Reggie Jackson, as well as the other 12 members of the original 500 club.  Now – Oct. 21, 2012.  Photo courtesty of Kenosha Public Museum.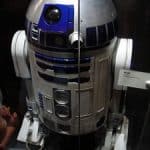 Star Wars®: Where Science Meets Imagination
Explore the fantasy technology of Star Wars with props, models, costumes and hands-on exhibits at the Sedgwick County Science and Discovery Center in Wichita, Kansas. The national traveling exhibit is making its final Midwest stop here, so don't miss it. May 26 – Sept. 3, 2012.  Photo by Flickr/popculturegeek.

The Chicago Botanic Garden is boasting not only a brand new Children's Garden, but are also hosting the Butterflies and Blooms exhibition where you can walk through an outdoor garden full of hundreds of species of butterflies amongst beautiful blooms. June 2 – Sept. 3, 2012. Photo by Flickr/namibnat.

Take a spooky tour through your childhood's favorite imaginative creatures such as dragons, unicorns and mermaids at the Natural History Museum in Cleveland, Ohio.  Tour models, prehistoric fossils and more.  Now- August 12, 2012.  Photo by: Flickr/hoyasmeg.
More than 70 frogs are croaking inside the Great Lakes Science Center. Test your frog IQ, create a chorus with recorded frog calls, perform a virtual frog dissection and more. May 26, 2012 – Jan. 6, 2013.  Photo courtesy of Great Lakes Science Center.
The South
The Museum of Art Fort Lauderdale's newest exhibit is perfect for the shark-curious art lover.  Over 70 artists will render their perspective on these massive fish.  A mobile app for tablets & smartphones features family friendly games, shark facts and a family resource guide just perfect for getting your kids to interact with art. May 12- Jan. 6, 2013.  Photo courtesy of MoAFL.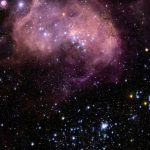 Amazing Universe: Images from the Hubble Telescope
Explore the fascinating and impressive images and science behind the Hubble Telescope at the Tellus Science Museum in Cartersville, GA.  May 5- Nov. 11, 2012. Photo courtesy of Hubble NASA Goddard Photo and Video.
Get ready for fun!! Nashville's Adventure Science Center summer exhibit uses toys to demonstrate scientific principles.  Who could resist experimentation? June 16 – Sept. 30, 2012. Photo by Flickr/Mykl Roventine.
New England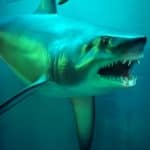 Fishes | Mollusks: Shelled Masters of the Marine Realm
The Harvard Museum of Natural History is boasting two ocean themed summer exhibitions.  Mollusks: Shelled Masters of the Marine Realm, features amazing shells, squid, and octopus varieties.  Fishes, a completely renovated exhibit, will feature old-time favorites like hammerhead sharks, massive tuna and porcupine fish, and will add in a slew of new creatures. Mollusks, now-2014;  Fishes, opens June 2. Photo by Charles Mayer.
Visit the National Museum of Play at the Strong in Rochester, NY to learn how designers use math to create roller coasters, develop video games, produce music and more.  June 2- Sept. 3, 2012.  Photo courtesy of National Museum of Play at the Strong.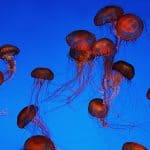 Creatures of Light: Nature's Bioluminescence
New York's sprawling American Museum of Natural History is running quite a few summer exhibits.  Of note is this exhibit on bioluminescence, a truly stunning and interesting look at glowing animals from common fireflies to rare and exotic marine mammals.  Now- Jan. 6, 2013. Photo by Flickr/rennett stowe.
More museum and exhibit information by region:
Connecticut | Maine | Massachusetts | New Hampshire | New York | Pennsylvania | Rhode Island | Vermont 
---
Katie Bodell is Trekaroo's Assistant Editor, a wife, & a mom to three sweet California girls.
Travel with kids to: CA |CO | DC| FL | HI | IL |MA | NC | NY | OR| PA| TN | TX | UT | VA | WA