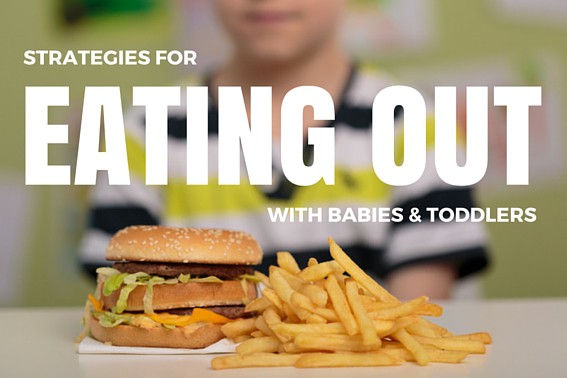 Photo by: Shutterstock/Photographpee.eu
One of our favorite parts of traveling is experiencing the culinary offerings of the area. This can get a little tricky when eating out with babies and toddlers. Will the toddler behave? Will the baby keep quiet? Will the food end up strewn across the floor? Don't let these fears keep you from enjoying the local fare. Take the following advice from family travel experts at Trekaroo, so you can dine out without stressing out.
Come Prepared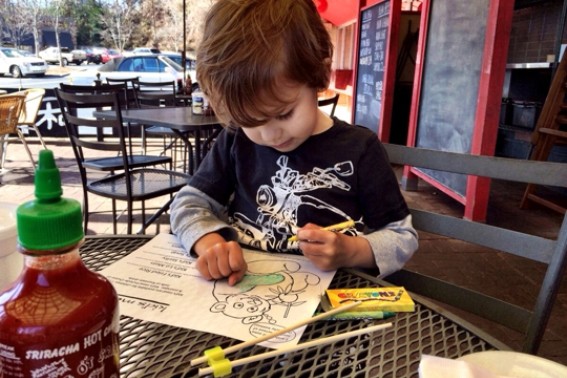 Whenever you go anywhere with kids, it's good to have your bag of tricks. Dining out is no different. Make sure to take your baby's bottle or sippy cup, one that your child is used to, and it will reduce the likelihood of spills. I also like to bring a stick-on placemat. Whenever my babies have a plate, the first thing they do is pick it up and dump the food.  Placemats are a great alternative. My favorite is the TinyDiner Portable Placemat by Kiddoptomas. JoAnn, who blogs at Whimsicle, suggests bringing a pre-dinner snack. "Pack a little bag of Cheerios in your purse. My two-year-old son and six-year-old daughter can get bad cases of the 'hangries.' Usually a little snack holds them off if the meal is taking too long to arrive." And remember, sitting and waiting for food can get boring. To avoid restlessness, make sure your little one is entertained with crayons or small toys. "We have a plethora of toys that are overlooked throughout the year, so we save a stockpile that are for times when we REALLY need good behavior. Works like a charm," says MidWest Guroo, Amanda W.  
Choose a Family-Friendly Restaurant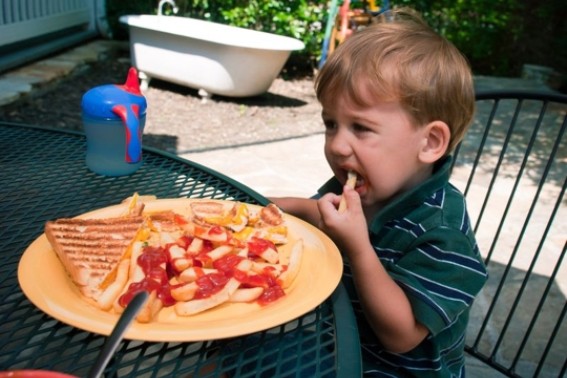 When visiting a new place, it can be hard to know if a restaurant is kid-friendly. Most fine-dining establishments will be off-limits, but there are many unique options that welcome families. Do some research and check the reviews. As a general rule, if a restaurant doesn't have a kids menu or high chairs, then they don't want kids there. If in doubt, call ahead.
Go Early
The best time to eat out with kids is before the dinner rush. The wait time for your food is shorter and the servers aren't as busy or stressed yet. We try to get to a restaurant for dinner with little ones by 5 PM.  Trekaroo CEO, LiLing, reminds us, "Happy Hour is a mom's best friend. Dine early and everyone's happier at the table, plus your meal will be cheaper."
Find the Best Seat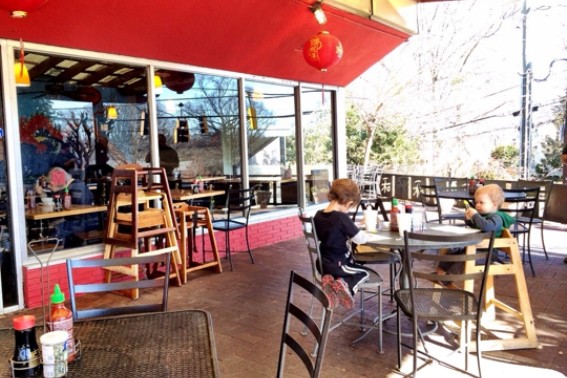 Booths work great for families because they are a little more confined and private than a table. You also don't have to worry about kids tipping chairs. Another option, if the weather's right, is sitting outside where there are less concerns about mess and noise. Florida Guroo, Marisa, gave this great advice: "One thing I like to do is call ahead and ask if there is a certain area to sit at that might be more suitable for my family, especially coming in with four kids. For instance, if there is an outside table that has a view of a grassy area or a game room the kids can play at while we wait (where I can keep an eye on them), I'd like to sit there rather than cooped up inside or on the completely other side of a restaurant where they can't get up and move around."
Interact with Your Children
No one wants to be ignored. And if kids are feeling neglected, they do what they can to get attention. Keep toddlers happy by engaging them. Four Corners Guroo, Nicole, suggests, "Include the child in the process. Let them look at the menu, pick what they want. Let them be a part of the conversation."
Break the Rules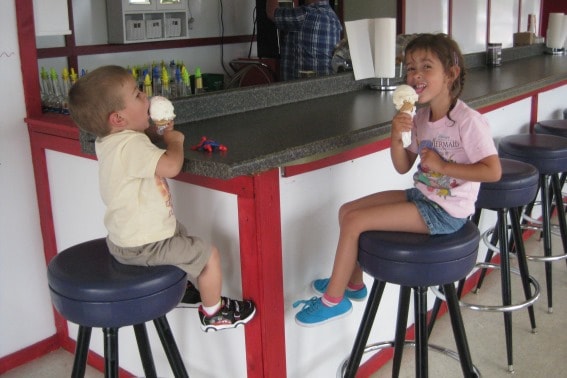 Photo by Tiffany Vaughn
Soft drinks are rare at home. When we dine out, they are a special treat for well-behaved children. Katie, Trekaroo's Blog Editor, says, "This might make me the worst parent in the world, but I recommend bribing them with dessert or phone time (pick an educational app to make it not so bad)." Excellent suggestion, Katie.
Plan on Tipping Extra
With toddlers, there will be spills. There will be special requests. You will need some extra attention from the wait staff and your table will need some extra attention when you are finally gone. Don't stress about causing your server trouble, just leave a generous tip.
Try, Try Again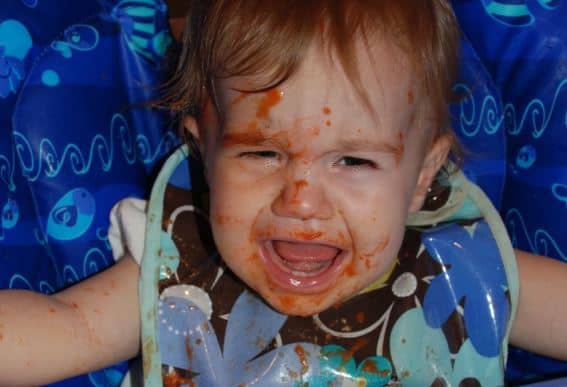 If you have a bad experience, don't give up on dining out. The first time is always the hardest. After that, the kids know the rules and the rewards. Be consistent in your expectations and soon, your family will be restaurant dining pros.
Looking to try a great restaurant with your family? Check out these recommendations.
Family-Friendly Restaurants near Atlanta | Jersey Shore | San Diego | Seattle | Phoenix