-Take me out to the ballgame!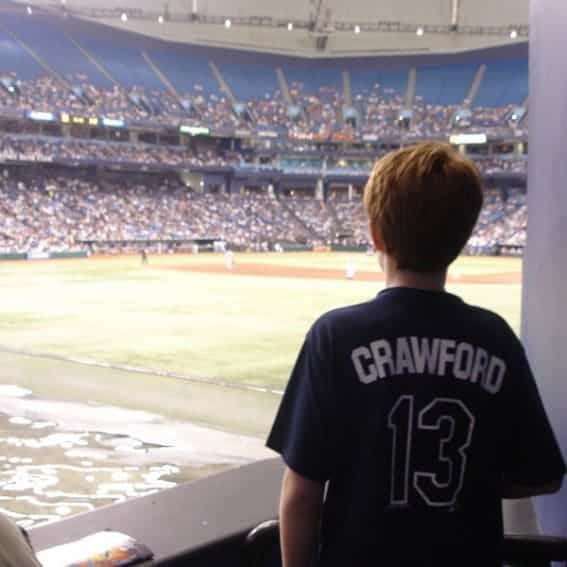 Springtime in Florida has always meant something wonderful to me and my brother.  Spring Training!   Two of our favorite small town parks are located on Florida's West Coast.  The Pittsburg Pirates play at
McKecknie Field
in Bradenton and the Cincinnati Reds at
Ed Smith Stadium
in Sarasota.  I'm not sure if it's the game itself or simply time spent with my family while feasting on the ball park snacks that fill my childhood memories with such joy.  Whatever the reason, for a few weeks every spring, cozy baseball stadiums in Florida and Arizona play host to Major League teams much to the delight of baseball fans like me.  Ceremonial first pitches have been thrown to kick off the 2012 Spring Training season which officially opened on Saturday, March 3 in Florida and Arizona.   Fifteen MLB teams make up Florida's Grapefruit League and fifteen teams make up Arizona's Cactus League.  Major League Baseball teams use Spring Training games to prepare for the 2012 baseball season by trying out new players and working out the seasoned veterans.  Fans of all ages cheer on their teams, collect autographs and even pose for pictures with players. At Spring Training games, players are more accessible, baseball stadiums are smaller than their Big League homes, tickets and concessions are more affordable and families have time to kick back, relax and share an experience that will build lifelong memories.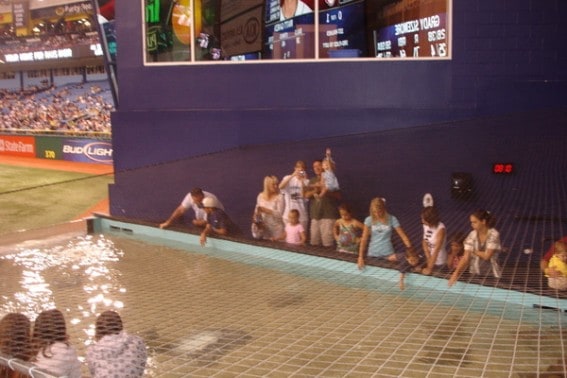 Hotels and resorts near Spring Training stadiums offer stay and play packages for travelling baseball fans.  Some of these properties even offer shuttle service to and from the nearby stadiums.   The 2011 World Series Champion St. Louis Cardinals train in Jupiter, Florida at the Roger Dean Stadium.  For many seasons, the
Jupiter Beach Resort & Spa
has offered a
Play Ball
promotion which includes a Welcome Gift of a baseball, box of Cracker Jacks and a red sharpie pen for collecting autographs.  The Homewood Suites by Hilton has properties near most of the
Florida
and
Arizona
Spring Training stadiums.
On the other side of the country in Arizona's Valley of the Sun, 15 major league teams brush up their skills in stadiums filled with baseball fans happy to get their first glimpses of their favorite teams during the 2012 season. The
Cactus League
plays in various locations throughout the Phoenix metro area and diehard fans, desert vacationers, and family's introducing their little ballplayers to the Big Leagues are watching them play. Two years ago, my kids watched the Angels play the Giants from the grassy outfield seats and while they probably focused more on their snowcone than the game, it is a memory our baseball loving family will cherish, especially as my son begins his first season of playing Little League. March and April also happen to be ideal times of year to visit the desert because the sun is shining but the temperatures are mild. Perfect ballgame watching, snowcone eating, family bonding weather.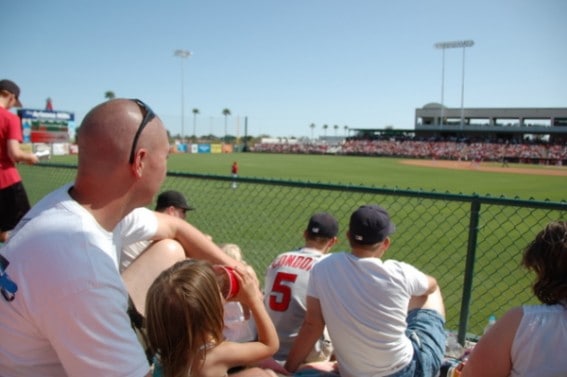 Travel with kids to:

CA

|

CO
|
DC

|

FL

|

HI

|

IL
|

MA

|

NC

|

NY

|

OR

|

PA

|

TN

|

TX

|
UT
|

VA

|

WA