Welcome to
I am a sucker for a good food festival.  In their four short years on this planet, my kids have sampled heirloom varietals at the Tomato Festival, enjoyed some bayou home cooking at the Crawdad Festival, and even chomped on deep fried asparagus at the Asparagus Festival.  Food festivals help bring people together to experience good music, interesting vendors, a social atmosphere, and of course, incredible food.
As the fall weather settles in and most crop based festivals have retired for the season, the country turns to a dish known to warm up our bellies and clear our sinuses with incredible flavor and comfort- chili.  Texas prides itself on being the chili capital of the world, and to show it love for all things chili, it hosts the Terlingua International Chili Championship.  This is the granddaddy of all chili cook-offs, drawing 10,000 chili fanatics every fall  to Terlingua, which is a ghost town for the rest of the year.  The competition literally doubles the size of Brewster County, a sparsely populated county in the Big Bend region of Texas.  Just reading about how serious these cooks take their chili makes me want to plan our future trip to Big Bend National Park around chili cook-off time.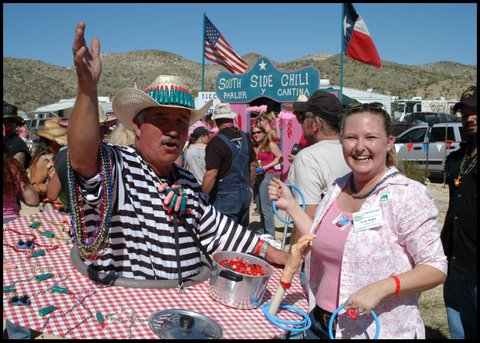 I have to admit, I make a pretty darn good chili- but evidently, my chili would be inadmissible for competition.  You see, Texans believe beans have no place in real chili, and I happen to disagree.   However, beans or no beans, the thought of taking the kids out to West Texas to sample the best chili in the country sounds like a blast to me.  In addition to chili, competitions for the best salsa, beans, and hot wings, all in a makeshift campground/fairground out in the desert.  So strap on those boots, grab yer hat, and head on down to Terlingua with the kids for a nice bowl of red.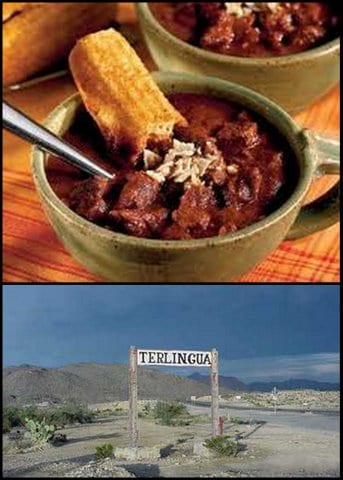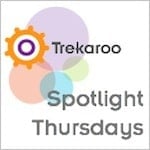 Do you have an outing that you would like to spotlight this week?
Perhaps its a post about a vacation you just took or a day trip that you think our readers should know about.  Or maybe its a post about the vacation you are currently planning and going to book through Trekaroo!  Link up something fresh from your blog using the Mr Linky below. 
PLEASE READ AND FOLLOW THE INSTRUCTIONS.

Step 1: Pick a recent post (past couple of days)
Step 2: Under "Name" write: "Title of your blog post (blog name)" – blog name in parenthesis
Under "url" paste: the link to your blog post (not your home page)
Step 3: Grab the Spotlight Thursday image and link to this post so your readers can see who else is playing along this week.
We want to be sure that everyone who participates in Spotlight Thursdays gets their moment in the spotlight so blogs that don't link back will unfortunately have to be removed.

– – – – – – – – – – – – – – –
Sharlene Earnshaw (aka doubleadventure) is Blogger-in-chief for Trekaroo and the blogger behind Double the Adventure.

Travel with kids to: CA | CO | DC | FL | HI | IL | MA | NC | NY | OR | PA | TN | TX | VA | WA