Welcome to
Most people know Lake Tahoe as a gorgeous skiing destination in the winter and picture perfect boating and camping destination in the summer. The lake, known for its crystal clear water and incredible scenery, has always held a special place in the hearts of the California and Nevada citizens that are proud to call it their own. I have spent many summers camping along the shore and enjoying those awesome alpine sunsets. But it wasn't until I had children of my own that I discovered that there were a few other lakes in the Lake Tahoe basin that deserved our attention.  Fallen Leaf Lake and the Angora Lakes are within only a few short miles from Lake Tahoe and the perfect places for a family vacation. Explore Tahoe's Other Lakes for great family fun.
Fallen Leaf Lake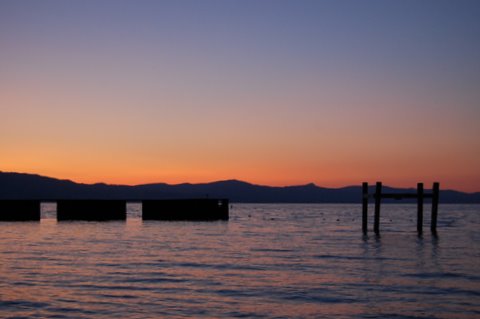 Fallen Leaf is a glacial formed lake near Camp Richardson. There is only a small one mile strip of land separating Fall Leaf Lake from Lake Tahoe, because the glacier that carved the lake stopped just short of plowing all the way through to Tahoe. Much of the lake is privately owned but there is some land that is public, and the trail that takes you from the parking area to the shore is a great little family hike at only one mile in each direction. Much of the shore is pebbly which means you can get some serious rock skipping competitions going. Just like Lake Tahoe, the water is crystal clear (and quite chilly), and many of the lake shore homes use it for drinking water.
Angora Lakes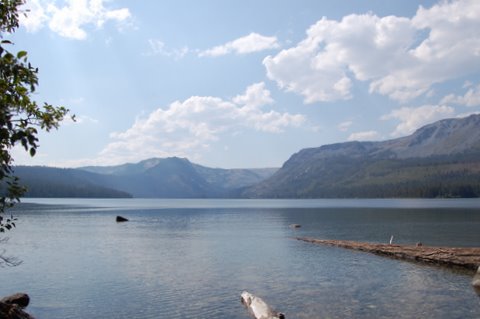 Just on the other side of the ridge and a few miles down the fire road are the Angora Lakes. These lake may be small in size but they pack an incredible amount of beauty into a tiny package. A short uphill hike takes visitors from the parking are to Lower Angora Lake before carrying forward to trails end at Upper Angora Lake. There is a resort at the upper lake complete with a swimming beach, boat rentals, and a snack bar known for its lemonade and sweet treats. Cabins are available for rent on a weekly basis, but they sell out quickly due to popular demand because little resort and the people who run it are truly special. Even if you can't get a cabin at the resort, these little lakes are definitely worth a day trip.