Welcome to

Last month brought snow to much of the country.  A blizzard shut down New York City, Minneapolis received so much snow that it collapsed the Metrodome roof, and even the California desert received a sprinkling of the powdery white stuff.  To us adults, sometimes all that snow seems like nothing but a hassle, but to children, snow means only one thing- FUN!  In an effort to get more families out to enjoy some winter fun, Trekaroo and its members have put together some very helpful tips and lists.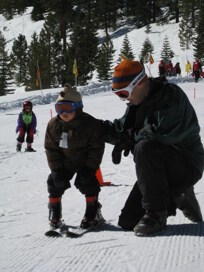 At the end of the month, my family will be heading up to Mammoth and my children will be taking ski lessons for the very first time.  I don't ski because I have a hard enough time walking on my own two feet without crashing into walls,  so my knowledge on the whole subject is very limited.   Luckily, Dan Kelly has put together a very helpful tip article for Trekaroo on hitting the slopes with young kids.  Kelly describes himself as "someone who could ski before I could read", and offers sage advice on everything from age readiness to equipment.  I think anyone who is considering taking their kids skiing for the first time will find this information as helpful as I did.
If hurling down the mountainside from the comfort of an inner tube is more your family's speed, Trekaroo has you covered.  We have lists of places to sled in Washington, North Carolina, Vermont, Utah, Colorado, and Lake Tahoe.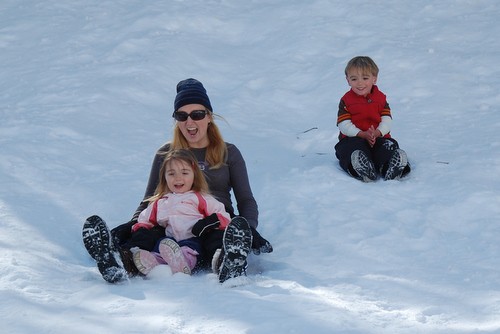 For families looking for a snow adventure out of the ordinary, Karen Mouly offers 6 tips to planning your family's dog sledding adventure.  She gives tips on important topics such as what wear, when to book, and length of tour.  She also put together an article highlighting her own experience of dog sledding with kids.  After reading about how much fun her children had, including a three year old, I am thinking about planning an adventure for my family!
Trekaroo members would love to hear from you!  Perhaps you have tips on how to make the ultimate snow fort or a list of sledding spots that we haven't covered yet.  Don't be shy, share your knowledge with a community built on member advice.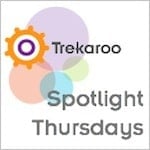 Do you have an outing that you would like to spotlight this week?
Perhaps its a post about a vacation you just took or a day trip that you think our readers should know about.  Or maybe its a post about the vacation you are currently planning and going to book through Trekaroo!  Link up something fresh from your blog using the Mr Linky below. 
PLEASE READ AND FOLLOW THE INSTRUCTIONS.

Step 1: Pick a recent post (past couple of days)
Step 2: Under "Name" write: "Title of your blog post (blog name)" – blog name in parenthesis
Under "url" paste: the link to your blog post (not your home page)
Step 3: Grab the Spotlight Thursday image and link to this post so your readers can see who else is playing along this week.
We want to be sure that everyone who participates in Spotlight Thursdays gets their moment in the spotlight so blogs that don't link back will unfortunately have to be removed.

– – – – – – – – – – – – – – –
Sharlene Earnshaw (aka doubleadventure) is Blogger-in-chief for Trekaroo and the blogger behind Double the Adventure.

Travel with kids to: CA |CO | DC | FL | HI | IL |MA | NC | NY | OR | PA | TN | TX | VA | WA