Welcome to
Across the country, our state parks are in peril.  The recession and mismanagement of tax payer money has resulted in legislators making drastic cuts in funding.   In some states such as Arizona, the lack of funds has resulted in park closures.  California has seen reduced hours, increased entry fees, and skeleton crews doing their best to keep the parks going.  The decreased ranger presence has also lead to an increase in crime.  Something has to change.
Luckily, Californians have a chance to solve the state park budget woes with Prop 21.  For only $18 a year, which will be added on to vehicle registration fees, Californians can enjoy unlimited free entry to all of their state parks, beaches, and historical sites.   Its that simple.  Free entry means families will have a place to go for inexpensive outings; it means that people will be motivated to use their state parks more often; and it means kids will get more exercise, education, and fresh air.  Passing Prop 21 will also serve as a model for other states which are faced with the same situation.  Saving California's state parks isn't just a California issue, its a national issue.
This week, bloggers across the country are encouraged to share their favorite state parks with their readers while encouraging them to support Prop 21.  I would like to share with you all one of mine, Crystal Cove State Park.
.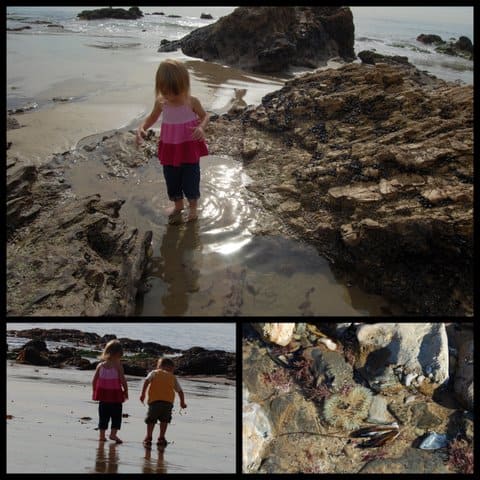 I always say that spending time at Crystal Cove is like stepping back in time. Though it is located just south of Newport Beach, the cliffs just above the beach block out the sounds of traffic on Pacfic Coast Highway and hide the hillsides filled with million dollar homes.  Its a great place to play in the surf, climb on the rocks, and explore tide pools. Its also a wonderful place to enjoy a beachside vacation.  Historic cottages from the 1930's and 40's are available for rent at very reasonable rates (under $200 for a family of four!) and they are located right on the sand!  A restaurant located beachside provides a fun experience for both cottage visitors and day trippers alike.  The Shake Shack at the top of the bluffs provides sweet treats and sandwiches to families not in the mood for a sit down meal.  Out on the water, visitors can enjoy kayaking, surfing, diving, and fishing.  The entire stretch of Crystal Cove coastline has been protected as an Underwater Preserve.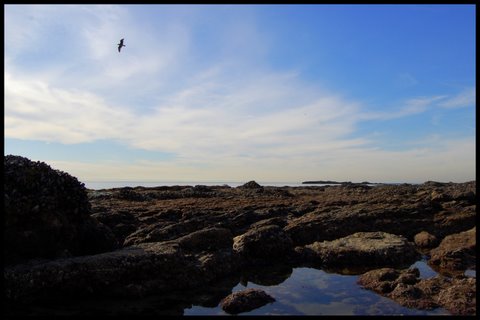 While the stunning beauty of over 3 miles of pristine California coastline is the main draw for most tourists, the back country in the inland portion of the park is also worth a visit.  Hikers can enjoy the unique scenery of  rare chaparral habitat  whilst taking in dramatic views of the ocean below.   There are several hike-in campsites to enjoy if you are up for a 3 mile uphill trek and primitive conditions.  Horseback riding and mountain biking are also popular activities enjoyed by visitors to this spectacular state park by the sea.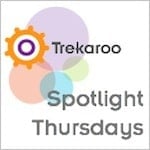 Do you have an outing or State Park  that you would like to spotlight this week?
Perhaps its a post about a vacation you just took or a day trip that you think our readers should know about.  Or maybe its a post about A STATE PARK THAT YOU LOVE!  Link up something fresh from your blog using the Mr Linky below. 
PLEASE READ AND FOLLOW THE INSTRUCTIONS.

Step 1: Pick a recent post (past couple of days)
Step 2: Under "Name" write: "Title of your blog post (blog name)" – blog name in parenthesis
Under "url" paste: the link to your blog post (not your home page)
Step 3: Grab the Spotlight Thursday image and link to this post so your readers can see who else is playing along this week.
We want to be sure that everyone who participates in Spotlight Thursdays gets their moment in the spotlight so blogs that don't link back will unfortunately have to be removed.


Proudly participating in Delicious Baby's Save Our State Parks themed Photo Friday.
But wait- there's more! Be sure to join @trekaroo and @doubleadventure at the #TMOM  twitter party which will be held 9pM ET on Monday, 11/1/10 to share the love & learn about #Prop21 in CA.
– – – – – – – – – – – – – – –
Sharlene Earnshaw (aka doubleadventure) is Blogger-in-chief for Trekaroo and the blogger behind Double the Adventure.

Travel with kids to: CA | CO | DC | FL | HI | IL | MA | NC | NY | OR | PA | TN | TX | VA | WA