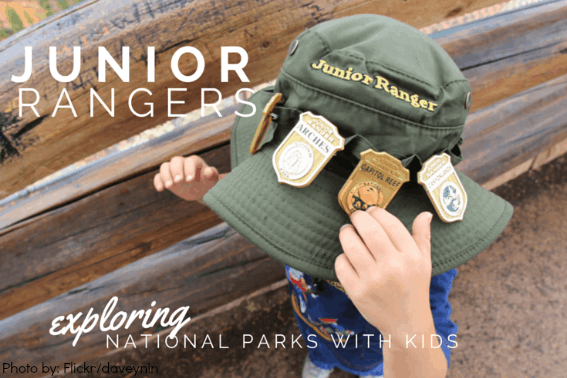 Trekaroo loves national parks. And there is really no better way to immerse your school-aged kids in the glory of our national parks than by completing Junior Ranger Program, available at most national parks and monuments across the United States.
What is the Junior Ranger Program?
The Junior Ranger program is a hands-on learning opportunity for kids visiting national parks and monuments. Designed to encourage exploration and discovery for children, the free program is the perfect way to inspire your children to explore, learn, and protect while visiting our nation's national parks and historical monuments.
Who can participate?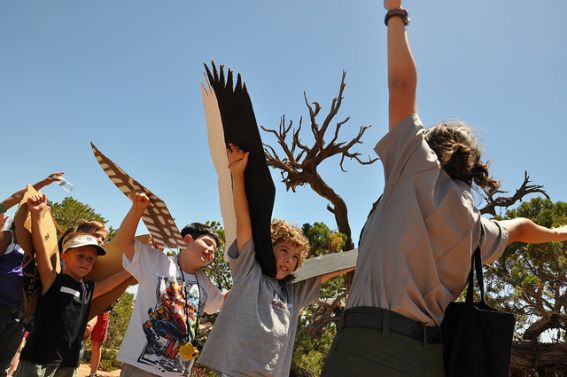 Photo Courtesy of NPS
Program age requirements vary from park to park, but in general, children ages 5-13 can participate. Some parks offer a Junior Ranger, Jr. program for kids as young as three, and parents are always encouraged to help young kids complete as many activities as possible, no matter what the age.
What is required?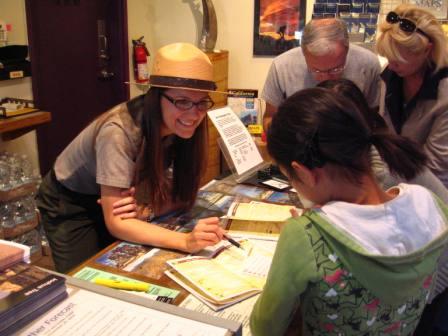 Photo Courtesy of NPS
The length and intensity of the programs also vary from park to park and from age to age, with more complex and thought-provoking assignments geared towards older children. My girls, for example, completed the Junior Ranger program at Grand Canyon National Park in just one short afternoon, while it took them nearly three days of busy and active work to complete the program in Yellowstone National Park. In addition to the book-work activities including puzzles, word searches, matching, fill-in-the-blanks, and lists of items found in the park, most programs require Junior Rangers to attend ranger-led programs in order to receive their badge. Although attending ranger-led programs can at times be tricky with scheduling, I highly recommend them. Some of the most enduring lessons my children have learned in the program have been based on the hands-on instruction offered by the rangers during their unique programming.
Note: Junior Ranger booklets can be picked up in most park visitor's centers; some parks allow families to print a copy at home to get a jump start on the workload required.
What's the reward?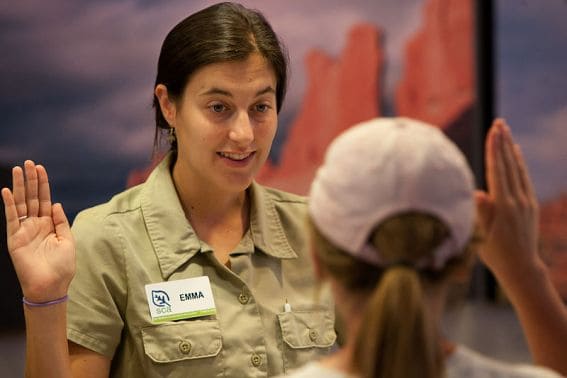 Image by Wikimedia Commons/Arches National Park
By completing the Junior Ranger booklet and attending the required programs, children can earn the coveted Junior Ranger badge, an exceptional souvenir for a national park visit. Children will complete a ranger-led mini-ceremony to receive their badge, including repeating a pledge to protect our park's natural resources.
Can you do anything at home?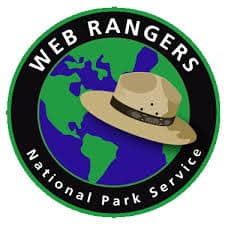 Even if a National Park vacation is not on your immediate horizon, your kids can learn about parks all over the country through the WebRangers Program. There are more than 50 games on the WebRangers website that are designed to educate children about our National Parks. The games range from "Name that Yellowstone animal" to reading a map to playing park superintendent. I spent a few minutes playing the games and had a very time pulling myself away from the site! Kids who complete the WebRangers Program earn the coveted WebRangers badge.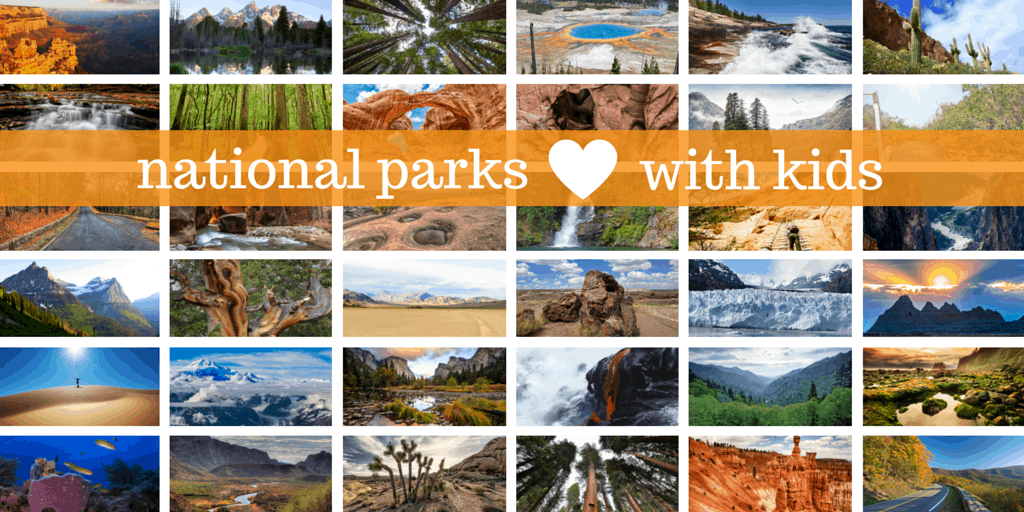 Excited to visit national parks with your kids? We are too! Visit our National Parks with Kids page for extensive coverage, tips & tricks for all our nation's National Parks.