Welcome to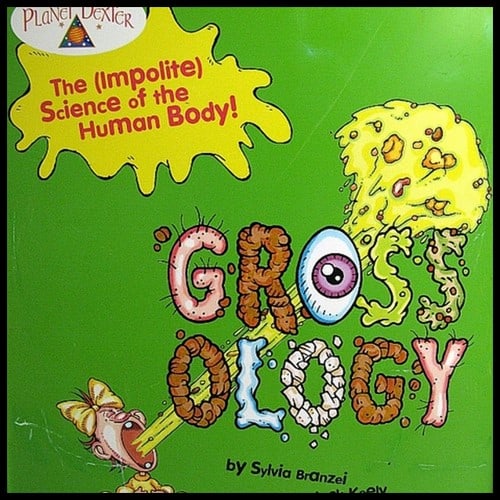 Its no secret that kids think bodily functions are entertaining.  Most parents have been embarrassed at one point or another by their children's impolite giggles and noises.   Well, if you can't beat them, join them- but make sure to throw in some education for good measure!  Grossology is a traveling exhibit that uses "edutainment" to teach kids why we burp, sneeze, and vomit.  Where else can kids play on a playground shaped like a giant digestive tract?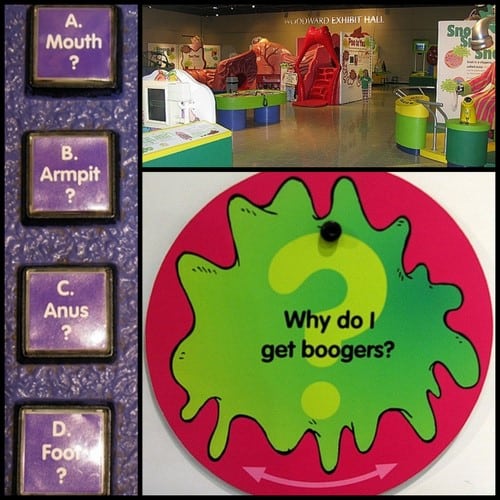 Recently, we sent Superoo Madelinej out to the Rockford Discovery Museum in Rockford, Il to check out Grossology with her kids.  She said that while she feels the exhibit was probably geared towards children ages 6-12, her five year old and three year old still got alot out of it.  Her three year old "really enjoyed climbing on the mouth/esophagus/stomach/intestine playground and trying to play the (free) pinball game" while her five year old loved the "shooting" game where "she loaded ping pong balls into a shooter, aimed for the big nostrils, and fired.  Every few minutes, the game "sneezes" and all the ping pong balls come out."  Kids with an especially large love for all things disgusting might have fun with the "guess the smell" game.  Is that armpit or foot that you smell?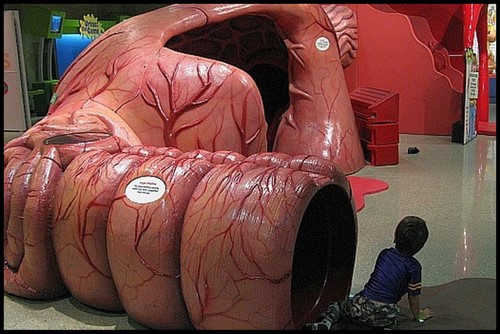 You can read Madeline's entire review of the Grossology Exhibit here.
Grossology will be at the Discovery Center Museum in Rockford through Jan 2nd, 2011, so if you live in the area, be sure to set aside some time during the Winter Break to pay the exhibit a visit.  The exhibit is also at the Sloan Museum in Flint, MI through January 16th and the St Louis Science Center through March 27th.  It will also be at the Virginia Air and Space Center January 29th through September 5th and the Turtle Bay Exploration Park in Redding, CA April 30th through September 5th.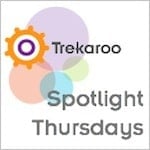 Do you have an outing that you would like to spotlight this week?
Perhaps its a post about a vacation you just took or a day trip that you think our readers should know about.  Or maybe its a post about the vacation you are currently planning and going to book through Trekaroo!  Link up something fresh from your blog using the Mr Linky below. 
PLEASE READ AND FOLLOW THE INSTRUCTIONS.

Step 1: Pick a recent post (past couple of days)
Step 2: Under "Name" write: "Title of your blog post (blog name)" – blog name in parenthesis
Under "url" paste: the link to your blog post (not your home page)
Step 3: Grab the Spotlight Thursday image and link to this post so your readers can see who else is playing along this week.
We want to be sure that everyone who participates in Spotlight Thursdays gets their moment in the spotlight so blogs that don't link back will unfortunately have to be removed.

– – – – – – – – – – – – – – –
Sharlene Earnshaw (aka doubleadventure) is Blogger-in-chief for Trekaroo and the blogger behind Double the Adventure.

Travel with kids to: CA | CO | DC | FL | HI | IL | MA | NC | NY | OR | PA | TN | TX | VA | WA