Welcome to
My kids love nothing more than to make a mess.   While I am cleaning one room, they are destroying another. Its an endless battle of mom vs child.  So when Trekaroo's very own Lydie came up with this list of Fun Places to Do Messy Art, I knew I had to spotlight it.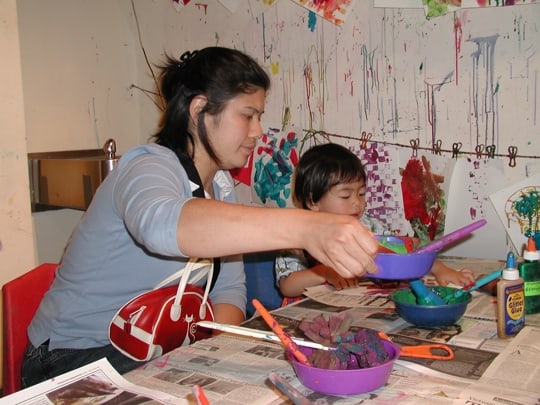 There are plenty of great children's museums with spots for kids to strap on a smock and get out their need for making a mess through artistic expression.  But what I think is great about this list is that its also features some art museums such as the Museum of Modern Art and the High Museum of Art, that perhaps parents wouldn't have thought would be an appropriate place to bring young children.  Another place on the list that came as a surprise is the Free Speech Monument in Charlottesville, VA .  Here kids can use chalk to draw, write poetry, or even just sign the large wall dedicated to celebrating free speech.  If your kids are like mine, they will have plenty to say.
Be sure to take a moment and check out the full list of Fun Places to do Messy Art here.  It features locations all around the country that welcome a little paint splatter and chalk dust.  If you know of a great place that Lydie missed, please let us know in the comments section so we can make the list even bigger and better!
Do you have an outing that you would like to spotlight this week?
Perhaps its a post about a vacation you just took or a day trip that you think our readers should know about.  Or maybe its a post about the vacation you are currently planning and going to book through Trekaroo!  Link up something fresh from your blog using the Mr Linky below.  PLEASE READ AND FOLLOW THE INSTRUCTIONS.

Step 1: Pick a recent post (past couple of days)
Step 2: Under "Name" write: "Title of your blog post (blog name)" – blog name in parenthesis
Under "url" paste: the link to your blog post (not your home page)
Step 3: Grab the Spotlight Thursday image and link to this post so your readers can see who else is playing along this week.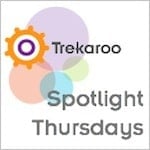 We want to be sure that everyone who participates in Spotlight Thursdays gets their moment in the spotlight so blogs that don't link back will unfortunately have to be removed.

_ _ _ _ _ _ _
Travel with kids to: CA |CO | DC | FL | HI | IL |MA | NC | NY | PA | TN | TX | VA | WA