Welcome to
Have all our posts on kid-friendly National Parks inspired you to hit the road and take your kids to experience first hand some of the most fascinating places in America? Well, wait no more, because this is your chance to visit for free. Every year, there are a few weekends where the National Park Service waives entrance fees to it's National Parks. One of those weekends is coming up on Aug 14-15. You'll be able to get into all 392 National Parks in 49 states across America for FREE. That gives you just enough time to plan your last summer jaunt before the mad rush to prepare for "back to school".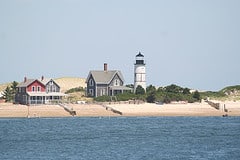 Although the parks may be more crowded during these fee-free weekends, there are good reasons to brave the crowds! In addition to the fee-free entrance, there will special events at most of the National Parks that weekend like Ranger-led programs with free instruction and equipment loans. So, whether you are up for snorkeling at Cape Cod National Seashore, kayaking at DeSoto, or canoeing in Congraree or Big Cypress, this is the time to do it.  Check out all the special deals park concessionaires are offering during fee-free weekends. 
Special Deals on Activities in National Parks
Special Events Going on at National Parks During Aug 14 and 15, Fee-Free Weekend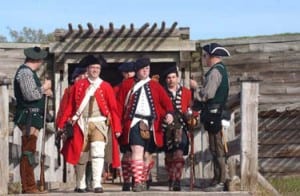 Would you like to see firing demonstrations at a military encampment? They'll be oiling their cannons and guns at Antietam, Gettysburg, Fort Laramie, Fort McHenry, Fort Vancouver, Fort Stanwix, Fort Matanzas, Kings Mountain, Wilson Creek, Kennesaw Mountain, and Yorktown.
Dancing at at National Park? Yup, you got that right! At San Juan Islands, the Pig War Band will be playing some tunes you can't resist tapping your toes to. You will also find Cajun music at Jean Lafitte, Ojibwe music at Grand Portage, mountain music at Blue Ridge Parkway, folk songs at Carl Sanburg, classical music at Saint Gaudens and even dulcimer music on the Natchez Trace Parkway.
If you can't make it in August, there are couple more dates coming up before the end of the year.  So plan ahead.
September 25, 2010 (Public Lands Day)
November 11, 2010 (Veterans Day)
Plan your trip to a National Park with reviews and tips from Trekaroo families:
Quick links to kid-friendly activities and lodging in:
Acadia National Park | Grand Canyon National Park | Olympic National Park | Rocky Mountain National Park | Great Smoky Mountains National Park | Yosemite National Park | National Monuments
Popular National Park Tips:
Do you have an outing that you would like to spotlight this week?
Perhaps its a post about a vacation you just took or a day trip that you think our readers should know about.  Or maybe its a post about the vacation you are currently planning and going to book through Trekaroo!  Link up something fresh from your blog using the Mr Linky below.  PLEASE READ AND FOLLOW THE INSTRUCTIONS.

Step 1: Pick a recent post (past couple of days)
Step 2: Under "Name" write: "Title of your blog post (blog name)" – blog name in parenthesis
Under "url" paste: the link to your blog post (not your home page)
Step 3: Grab the Spotlight Thursday image and link to this post so your readers can see who else is playing along this week.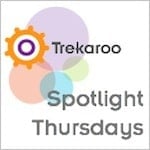 We want to be sure that everyone who participates in Spotlight Thursdays gets their moment in the spotlight so blogs that don't link back will unfortunately have to be removed.

_ _ _ _ _ _ _
LiLing Pang is co-founder of Trekaroo – a reviews website dedicated to traveling with kids

Travel with kids to: CA |CO | DC | FL | HI | IL |MA | NC | NY | PA | TN | TX | VA | WA