Museums are often filled with exhibits designed to grab the visitors attention and educate patrons about aspects of life we often take for granted.  Subjects can be as abstract as the tiny atoms which make up all forms of life, to something  simple that often gets taken for granted, such as the tree.  From now until September 26th, the California Science Center has dedicated an entire exhibit to trees. Its designed to appeal to the 2-7 year old age group and is called "Exploring Trees Inside and Out".
Our very own Superoo, Debi Huang (aka GoExploreNature), recently had the opportunity to visit this amazing exhibit with her 2 and 5 year olds and came back with nothing but great things to say about what they saw.  The exhibit was designed by the Arbor Day Foundation and Dimensions Educational Research Foundation, and developed with a grant from Doubletree Hotels, with the purpose of creating a better understanding of the importance of nature among children. The museum has traveled all around the country, reaching 650,000 children and their families already. Do you live in the Chicago area? Well lucky you! The exhibit's next stop is Notebaert Nature Museum in Chicago, where it will be featured from October through December.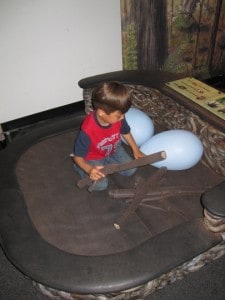 Here is an excerpt of Debi's review of this incredible (and fun!) exhibit:
"The goal of this exhibit is to teach young kids the significant role trees play in the environment. We listened to the sounds of the trees (think birds, leaves falling and squirrels), smelled tree scents (like sap, bark, wood and apples) and looked at parts of the tree under a microscope. The 5-½ year old loved playing in a larger-than-life bird's nest.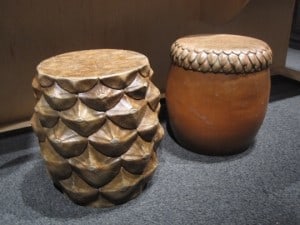 He also got a kick out of pretending to be a forest creature as part of a blue-screen flying experience. The exhibit provides the costumes, the blue screen and the video. All your child needs to do is to get dressed, flap his arms and watch the screen to feel like he's flying through the forest. (Don't forget to take video of this if you can!)
The highlight for our 2 year old was the giant tree house play structure smack dab in the middle of the exhibit. He ran through the "branches" and slid down into a pile of "leaves" more times than we could count! The best part? Getting there right after the Center opened meant we had the exhibit pretty much to ourselves."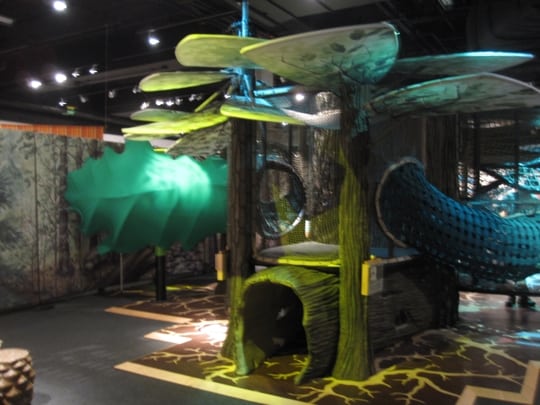 Read Debi's entire review of Exploring Trees Inside and Out here.

Do you have an outing that you would like to spotlight this week?  Perhaps its a post about a vacation you just took or a day trip that you think our readers should know about.   Spotlight your posts here by following the instructions here and filling out the Mr. Linky Form below.
– – – – – – – – – – – – – – –
Sharlene Earnshaw (aka doubleadventure) is Blogger-in-chief for Trekaroo and the blogger behind Double the Adventure.

Travel with kids to: CA | CO | DC | FL | HI | IL | MA | NC | NY | PA | TN | TX | VA | WA