Welcome to
I consider myself a bit of playground aficionado.  I get tired of the same old lot with a couple of swings and a slide.   If I feel this way, I imagine my children must as well, which is why I am always on the hunt for a new park to be discovered.  This same sentiment holds true for when we travel.  Parks are a great way to run out some extra energy after being in a car all day, wind down after a long day of exploring a city, or just catch a glimpse of some of the places that are held close in the hearts of local children.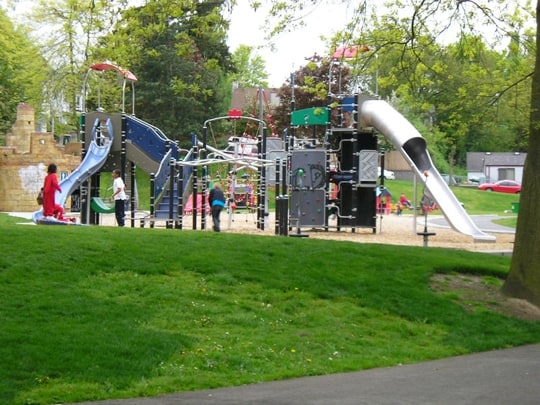 Trekaroo member TravelMom has put together a great list of destination worthy playgrounds in the Greater Seattle/Pugent Sound area.  This list is a great resource for families visiting the region and locals who are looking to spice their playground time up a bit.  Just reading about the hill perfect for kite flying at Magnuson Park the salmon slide and faux tide pools at Carkeek Park,  and the working farm at Kelsey Creek Park in Bellevue is enough to make me want to hope on a plane and head to the Pacific Northwest.
To read the entire list of parks in the Seattle area that you and your kids HAVE to visit, click here.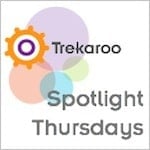 Do you have an outing that you would like to spotlight this week?
Perhaps its a post about a vacation you just took or a day trip that you think our readers should know about.  Or maybe its a post about the vacation you are currently planning and going to book through Trekaroo!  Link up something fresh from your blog using the Mr Linky below. 
PLEASE READ AND FOLLOW THE INSTRUCTIONS.

Step 1: Pick a recent post (past couple of days)
Step 2: Under "Name" write: "Title of your blog post (blog name)" – blog name in parenthesis
Under "url" paste: the link to your blog post (not your home page)
Step 3: Grab the Spotlight Thursday image and link to this post so your readers can see who else is playing along this week.
We want to be sure that everyone who participates in Spotlight Thursdays gets their moment in the spotlight so blogs that don't link back will unfortunately have to be removed.

– – – – – – – – – – – – – – –
Sharlene Earnshaw (aka doubleadventure) is Blogger-in-chief for Trekaroo and the blogger behind Double the Adventure.

Travel with kids to: CA | CO | DC | FL | HI | IL | MA | NC | NY | PA | TN | TX | VA | WA