I love roadside attractions. They seem to be a bit of a dying breed so when I hear about a good one, I make sure to schedule in a pitstop to our road trip itinerary. Several months back, I was watching California's Gold (I have a slight obsession with ultra enthusiastic public television icon Huell Howser) and became infatuated with a place called Desert View Tower.  Desert View Tower is located off Interstate 8, near the tiny town of Jacumba which is not far from the Mexican border in the eastern reaches of San Diego County. Built in the 1920's by Bert Vaughn who owned the town of Jacumba, this four-story, cut-stone structure sits 3,000 feet above sea levels with sweeping views of the desert beyond. Before the advent of the highway system, the trek to the Pacific Coast was very difficult coming from the desert so Vaughn built the tower to honor those early pioneers who made the journey.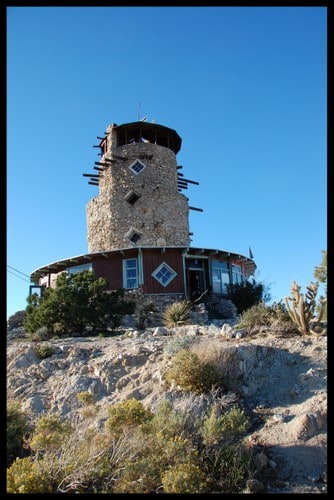 Fast forward nearly ninety years later and enter a tower filled with random relics of an eclectic past. After coughing up $2.00 to explore climb the tower, visitors are greeted by tanks filled with turtles and fish, framed photos of random landscapes hanging on the walls with price tagged affixed, and the occasional sleeping dog on a ratty couch. Stop to enjoy the player piano and little bits of history sprinkled throughout the journey up the staircase to the lookout point. It's a strange time capsule of mementos passed down by past owners of this unusual spot out in the middle of nowhere. The view from the top is quite scenic with a boulder strewn mountainous landscape occupying the foreground and a desert stretching out to Mexico beyond.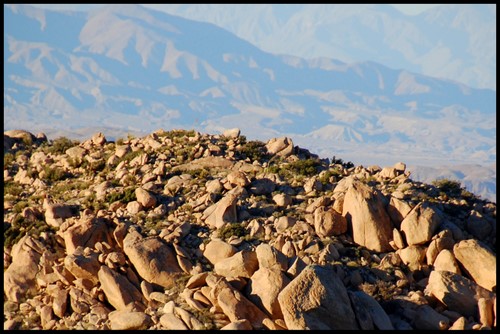 While the tower is certainly quirky and fun, kids will have an even better time exploring the giant boulders nearby. Sure, the rocks are great for climbing but the real attraction are the boulders carved into all sorts of animals and designs by a quirky folk artist named W.T. Ratcliffe in the 1930's. Ratcliffe hung around Desert View Tower for several years, hand carving designs into the rocks and then leaving one day, never to be heard of again. Explorers will find a snake, bison, lizard, alligator, and even an Indian Chief carved into the granite, all making for a whimsical display. Spend ten minutes or an hour as you climb, weave through, and discover what this unusual pile of rocks offers to its visitors.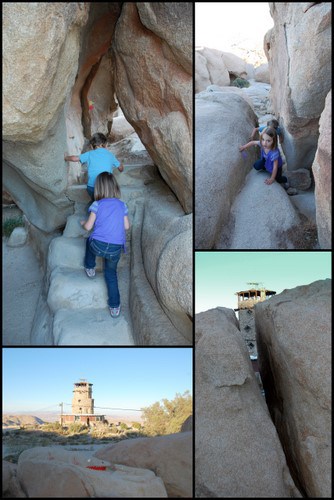 Desert View Tower may not be in its prime but it is still a roadside attraction worth stopping to see. The owners are friendly, as are their entourage of dogs and cats that call the tower home, and those crazy carved rocks are just aching to be climbed.
Find the details on visiting the tower on trekaroo »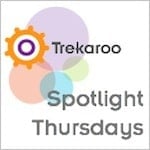 Do you have an outing that you would like to spotlight this week?
Perhaps its a post about a vacation you just took or a day trip that you think our readers should know about.  Or maybe its a post about the vacation you are currently planning and going to book through Trekaroo!  Link up something fresh from your blog using the Mr Linky below.
PLEASE READ AND FOLLOW THE INSTRUCTIONS.

Step 1: Pick a recent post (past couple of days)
Step 2: Under "Name" write: "Title of your blog post (blog name)" – blog name in parenthesis
Under "url" paste: the link to your blog post (not your home page)
Step 3: Grab the Spotlight Thursday image and link to this post so your readers can see who else is playing along this week.
We want to be sure that everyone who participates in Spotlight Thursdays gets their moment in the spotlight so blogs that don't link back will unfortunately have to be removed.