Welcome to
Here at Trekaroo, we can sometimes get a bit bombarded by press releases.  While it is nice to hear about what is going on in the travel community, it isn't often that I get too excited about what pops in my inbox.  However, the 2nd Annual Crafting Community at the Ace Hotel in Palm Springs almost made me jump out of my seat with excitement.  The retreat is designed to help families shift gears from the hustle, bustle, and overall daily grind of city life, and head out to the desert for a memorable weekend of crafting, creativity, and imagination shared by kids and their parents!  Now how cool is that?  This event takes place October 8-10, 2010 and is being presented by Kimmel Kids and Splendid.  If your child can hold a pencil, then this event is for you.   There are activities for children and adults of all different ages.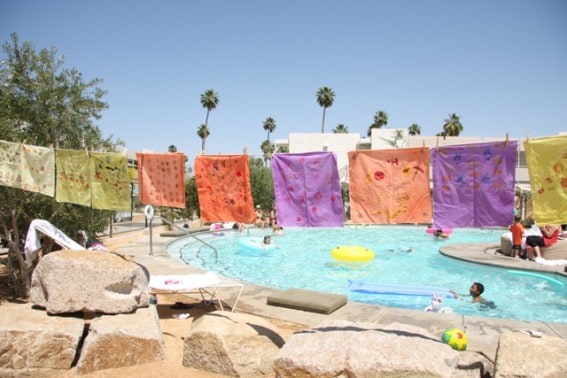 The weekend will include eco-friendly activities to foster rich
relationships among the entire group such as:
– Los Angeles-based artist Karen Kimmel and her talented colleagues,
such as Clare Crespo, and will guide participants through an array of fun
and interactive workshops
– The Splendid Brand hosting a series of  family activities such as:
– Sew Splendid, a pop up studio encouraging kids and parents
to decorate their own Splendid clothing
– Family portrait photo shoots in their new designs
– A healthy amount of recreation and relaxation
– Morning family yoga
– A yummy poolside barbecue and communal dining
– Family movie night and s'mores under the stars
If you don't live in Southern California but are interested in participating in a future Crafting Community event, don't fret.  Crafting weekends are in the planning stages for other cities such as Portland, New York, San Francisco, and Miami.  Check the Kimmel Kids website for upcoming details.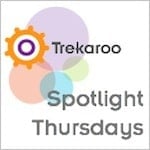 Do you have an outing that you would like to spotlight this week?
Perhaps its a post about a vacation you just took or a day trip that you think our readers should know about.  Or maybe its a post about the vacation you are currently planning and going to book through Trekaroo!  Link up something fresh from your blog using the Mr Linky below. 
PLEASE READ AND FOLLOW THE INSTRUCTIONS.

Step 1: Pick a recent post (past couple of days)
Step 2: Under "Name" write: "Title of your blog post (blog name)" – blog name in parenthesis
Under "url" paste: the link to your blog post (not your home page)
Step 3: Grab the Spotlight Thursday image and link to this post so your readers can see who else is playing along this week.
We want to be sure that everyone who participates in Spotlight Thursdays gets their moment in the spotlight so blogs that don't link back will unfortunately have to be removed.

– – – – – – – – – – – – – – –
Sharlene Earnshaw (aka doubleadventure) is Blogger-in-chief for Trekaroo and the blogger behind Double the Adventure.

Travel with kids to: CA | CO | DC | FL | HI | IL | MA | NC | NY | OR | PA | TN | TX | VA | WA