Welcome to
One of the biggest reasons families don't travel is cost.  Lodging can be very pricey and sometimes, camping is just not a practical option.  Luckily, there is still another inexpensive option- hostels.  I will be honest, up until recently, I thought hostels were only for backpackers. I couldn't have been more wrong.  There are some wonderful hostels across the country that welcome families.  Many of these hostels are small and quite popular, so its important to book them early.
Once again Lydie has put together a wonderful list of family friendly hostels.  Many of these hostels are small but popular, which means they book up for the summer season early.  But if you can plan ahead, these special spots can save you a good chunk of change. Here is a sample of some of the hostels that made the list:
Hedonisia on Hawaii's Big Island: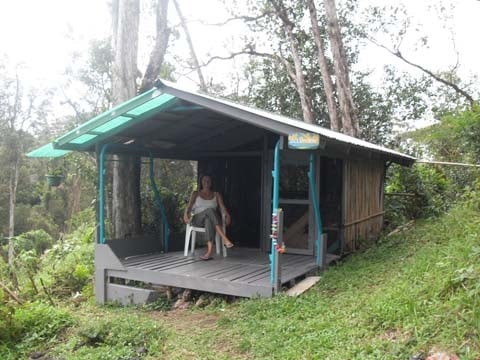 Explore the Big Island without breaking the bank.  Located in a tropical rain forest, this hostel focuses on eco-friendly practices and embraces the natural beauty of its surroundings.  Kids will enjoy helping harvest fruits and vegetables grown on the property and adults will get a kick out of the solar heated outdoor shower.
Pigeon Point Lighthouse Hostel in Pescadero, CA: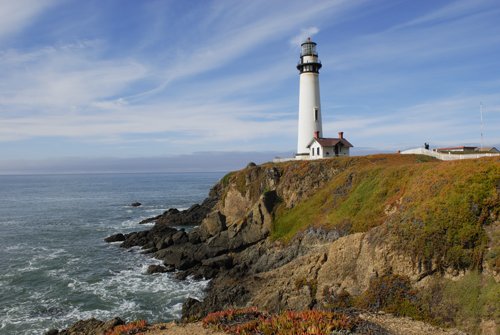 50 miles south of San Francisco is a hostel with a view worth planning your entire vacation around.  Not only is this hostel situation on the dramatic Central California coast, it also sits at the base of one of the tallest lighthouses in America.  Elephant Seals mate nearby, tide pools abound, and the sheltered beach provides gentle waves which are great for kids to frolic in.  After the kids go to bed, be sure to sneak on over to the hot tub to enjoy one amazingly romantic ocean view.
Lazy Lizard Hostel in Moab, UT: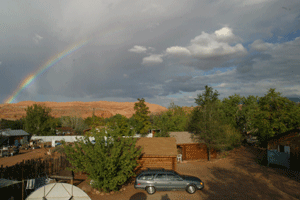 The dramatic beauty and plethora of outdoor activities, make Moab a great destination for families who love to add a little adventure to their vacation experience. The Lazy Lizard is rustic and very inexpensive, with a kitchen, laundry, barbeque, a hot tub, and showers in site. Families can choose from private rooms or log cabins.
The Pirate Haus Inn and Hostel in St. Augustine, Florida: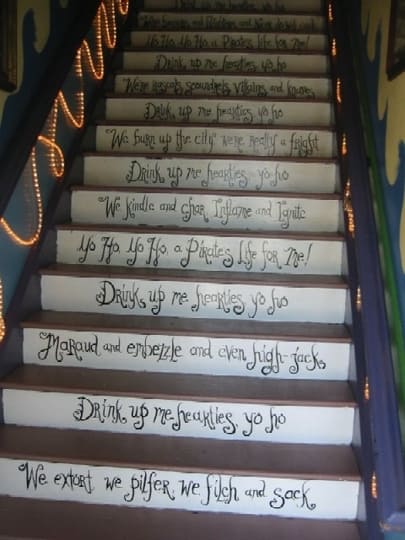 This hostel just sounds like fun! With 5 private rooms in crazy themes such as the Pirate Room, the Jungle Room, and the Tropical Fish Room, you family is sure to have a one of a kind experience staying in this hostel. The private rooms include their own bathrooms, which is a nice perk that many hostel visitors don't often get to enjoy. Be sure to enjoy some time on the rooftop patio and all the pirate themed fun in the surrounding community. Be aware that there are nineteen stairs which must be climbed in order to reach the rooms and no elevator, so pack lightly!
Interested to see what other locations made the list? Then be sure to check out the Family Friendly Hostels list here.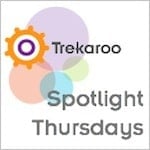 Do you have an outing that you would like to spotlight this week?
Perhaps its a post about a vacation you just took or a day trip that you think our readers should know about.  Or maybe its a post about the vacation you are currently planning and going to book through Trekaroo!  Link up something fresh from your blog using the Mr Linky below. 
PLEASE READ AND FOLLOW THE INSTRUCTIONS.

Step 1: Pick a recent post (past couple of days)
Step 2: Under "Name" write: "Title of your blog post (blog name)" – blog name in parenthesis
Under "url" paste: the link to your blog post (not your home page)
Step 3: Grab the Spotlight Thursday image and link to this post so your readers can see who else is playing along this week.
We want to be sure that everyone who participates in Spotlight Thursdays gets their moment in the spotlight so blogs that don't link back will unfortunately have to be removed.


– – – – – – – – – – – – – – –
Sharlene Earnshaw (aka doubleadventure) is Blogger-in-chief for Trekaroo and the blogger behind Double the Adventure.

Travel with kids to: CA | CO | DC | FL | HI | IL | MA | NC | NY | OR | PA | TN | TX | VA | WA