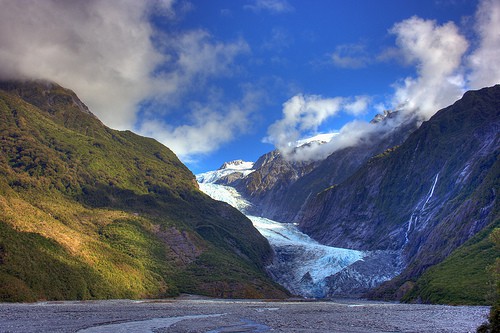 Way back in 2006, I almost went to New Zealand. My husband had a 6 week sabbatical scheduled from work and I had the guidebooks for Australia and New Zealand practically memorized. Then, I got pregnant.  When we first received the good news, we figure we could still take our trip, as long as we went early in the pregnancy.  Unfortunately, the day I went in for my 7 week check up, morning sickness started. It lasted for 9 miserable months.  Funny thing about morning sickness, it doesn't always make an appearance in the morning. In my case it was all day, every day, and I lost 30 lbs in my first trimester. Needless to say, our trip to Australia and New Zealand was canceled.  5 years later, I still stare at those guidebooks sitting in my closet and dream of the trip we have yet to take.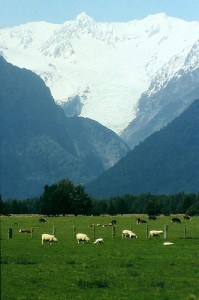 Photo: Flickr User GothPhil
Blog For New Zealand
This week, travel bloggers across the globe came together and blogged about their own experiences in the land of Kiwis in an effort to boost tourism in the wake of the earthquake that hit Christchurch this past February.  Trekaroo wanted to contribute to the cause and since none of us have actually been to New Zealand (a stat that I hope to change in the near future), we figured we would share the stories of those who have visited with our readers.  Here is a small sample of the amazing stories written about New Zealand this week.  Many more can be read by either following the hashtag #Blog4NZ on Twitter or checking out the Blog4NZ Facebook page.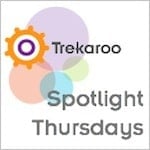 Do you have an outing that you would like to spotlight this week?
Perhaps its a post about a vacation you just took or a day trip that you think our readers should know about.  Or maybe its a post about the vacation you are currently planning and going to book through Trekaroo!  Link up something fresh from your blog using the Mr Linky below.
PLEASE READ AND FOLLOW THE INSTRUCTIONS.

Step 1: Pick a recent post (past couple of days)
Step 2: Under "Name" write: "Title of your blog post (blog name)" – blog name in parenthesis
Under "url" paste: the link to your blog post (not your home page)
Step 3: Grab the Spotlight Thursday image and link to this post so your readers can see who else is playing along this week.
We want to be sure that everyone who participates in Spotlight Thursdays gets their moment in the spotlight so blogs that don't link back will unfortunately have to be removed.

– – – – – – – – – – – – – – –
Sharlene Earnshaw (aka doubleadventure) is Blogger-in-chief for Trekaroo and the blogger behind Double the Adventure.

Travel with kids to: CA |CO | DC | FL | HI | IL |MA | NC | NY | OR | PA | TN | TX | VA | WA