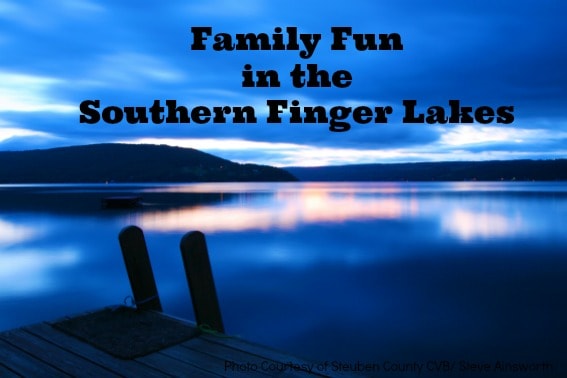 The Southern Finger Lakes are comprised of quaint towns such as Corning, Bath, Hammondsport (known as the Coolest Small Town in America), Watkins Glen, and Elmira. While this area might best be known for its wine trails, the Southern Finger Lakes area is also known for such things as glass making, aviation, and outdoor adventures. There is plenty of family fun to be found in this area and this summer my family learned this first-hand.
Glass Making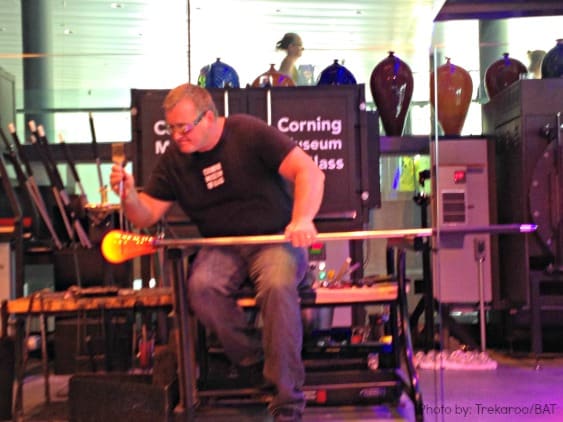 If you ask me, a visit to the Finger Lakes must also include a trip to the Corning Museum of Glass. I realize the thought of glass and kids may not sound like a good mix, but the museum is actually set up to appeal to families. For starters, kids age 19 and under are free and admission is good for two consecutive days. The glass blowing and glass breaking demonstrations intrigue kids while the Innovation Center exhibit offers hands-on displays where kids will learn that glass is for more than drinking from. Be sure to complete the scavenger hunt, which gets kids looking closely through exhibits, while the Top 10 brochure will guide you through some of the most popular pieces on display. Allow time to visit the Make Your Own Glass Studio where every family member will enjoy creating his/her own glass masterpiece. Beads, flowers, and ornaments are just a few of the projects available. Tickets can be purchased the same day of your visit but to ensure availability, scheduling in advance is preferred.
Tip: The annual Glass Fest held in the Gaffer District of Corning is held in the spring and features live demonstrations, activities, and entertainment for the whole family. The Gaffer District is a great spot to explore all year long with a variety of shops, restaurants, and the Rockwell Museum of Western Art.
Aviation & Soaring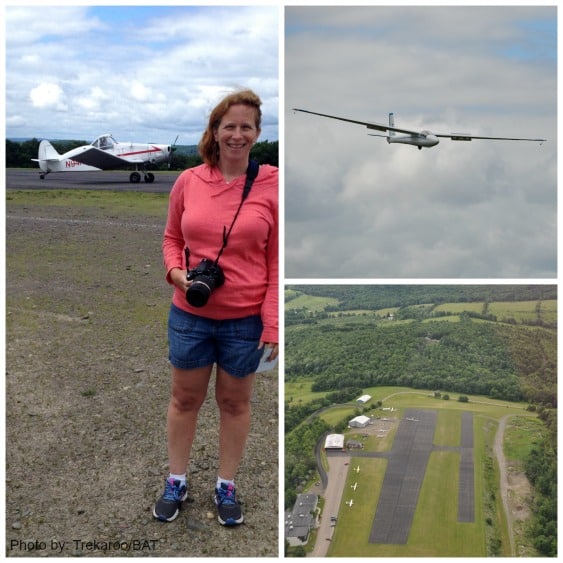 Prior to visiting, I didn't realize how big a role this area played in aviation. Glenn H. Curtiss is to thank for that. He set many aviation records and made the first publicly announced flight in America over Lake Keuka back in 1908. Visit the Glenn H. Curtiss Museum to learn more about Mr. Curtiss himself, aviation, and the area as a whole. There are even a few surprises in the museum, such as a movie and TV props.
Elmira is known as the Soaring Capital of America. To learn about soaring, see several models, and learn about local soaring heroes, make a stop in the National Soaring Museum. However, to really understand soaring, taking a glider ride with Harris Hill Soaring Corporation is a must. I'll admit that the thought of going up in a motorless plane had me terrified, but it only took seconds for my fears to disappear. The views cannot be beat.
Outdoor Adventures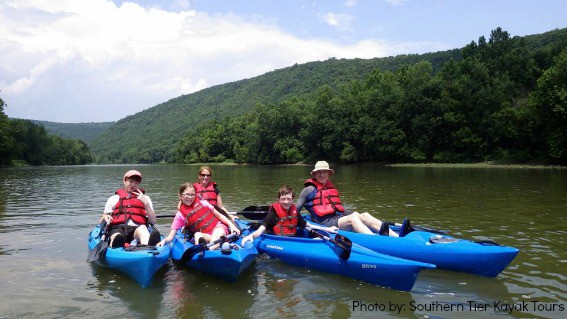 The Finger Lakes are not short on outdoor activities, thanks in large part to the lakes themselves. Keuka Watersports offers visitors the option to rent kayaks, jet skis, and boats daily or for the week. If you'd prefer a leisurely, scenic tour, take a cruise aboard the True Love. One of our favorite experiences during our visit to the area was the Paddle the Palisade Tour with Southern Tier Kayak Tours. Our guides were knowledgeable, fun, and helped make our experience very enjoyable. We loved the relaxing paddle, taking in the sites, and were even lucky enough to catch a glimpse of a juvenile bald eagle flying by.
Outdoor enthusiasts must make time for Watkins Glen State Park. The gorge trail at this park is relative easy and passes 19 waterfalls in less than two miles. Allow time to visit the playground and pool. For those visitors wishing to stay in the park, a full service campground is available with 305 sites.
Race fans will enjoy the Watkins Glen International Speedway. On race weekends, enjoy the business of the track and excitement of the sport. For a unique experience, try the Drive the Glen Experience where visitors get to play the role of the race car driver by taking their own vehicle for a few laps around the course. At the end, pose for pictures at the finish line.
Where to Stay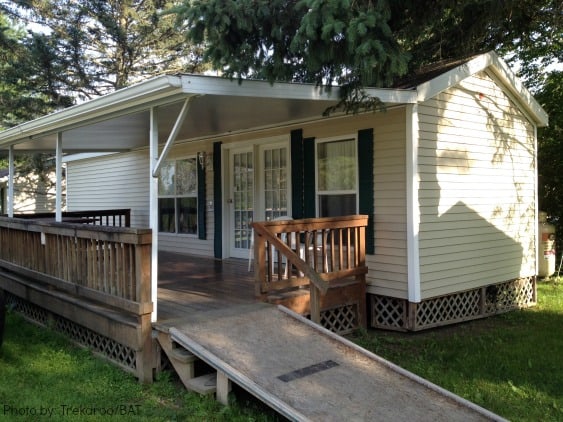 For a traditional hotel with lots of room and a great location, give Staybridge Suites in Corning a try. Choose from studio, one bedroom, or two bedroom suites that have the convenience of a kitchen, an indoor pool, and these suites are conveniently located to area activities. Another great choice is the Candlewood Suites in Horseheads. While this hotel lacks a pool, it is close to area restaurants and activities, and has movies and games available from their loan locker.
Camping families will love Hickory Hill Camping Resort in Bath. Whether you prefer to pitch a tent, tow your camper, or rent a cottage, there is a site perfect for you. With multiple playgrounds and pools, scheduled activities, and a short drive to area attractions, there is no lack for entertainment. (Psst…Moms, try to sneak in a visit to the Finger Lakes Wellness Center and Spa while you are there.) For a low-key motel steeped in area history and tradition, head to Seneca Lodge in Watkins Glen. Rooms vary from traditional motel rooms, efficiency suites, and cabins, and the onsite restaurant cooks up a good breakfast.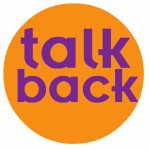 We'd love to hear from you. What peaks your interest? Aviation? Glass making? Or outdoor adventures? Tell us why in the comments.
Disclosure: The author and her family were provided with complimentary stays and activities for purpose of review. While the hospitality was greatly appreciated, all opinions are her own based on her experience. No particular point of view was asked to be expressed at any time.