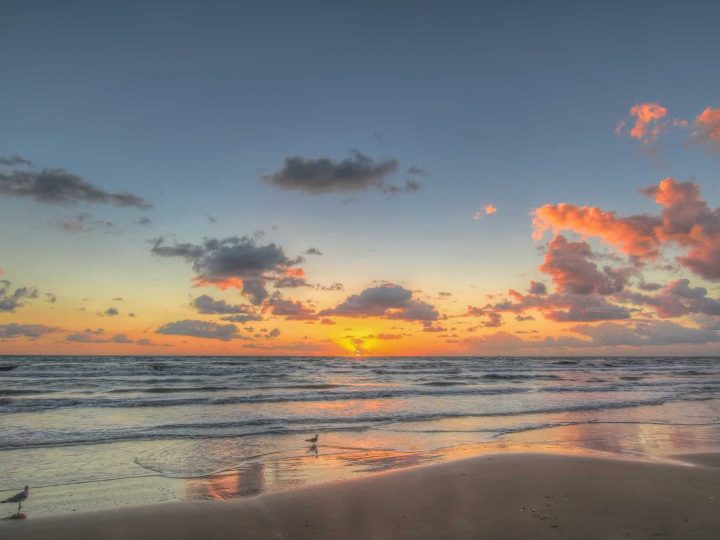 Soft, sandy beach and the clear, warm water of the Gulf of Mexico – check. Family friendly entertainment and restaurants – double check. While South Padre Island has a reputation as a spring break party hub, it is a laid-back beach town perfect for family vacations as well (just avoid March!). Why? Because there are lots of great things to do in South Padre Island!
Even during the coldest month of the year, the average low is in the mid-50s and families can still bask in plenty of sunshine during the day. Get ready to swim, sail, kayak, dolphin watch and more on the southern tip of Texas' Padre Island, the longest barrier island in the world.
Look for current hotel deals in South Padre Island
Things to Do in South Padre Island
The jewel of the island is the shimmering ocean, beckoning to your family to dive right in. Find your nets, buckets, and flippers and go play on the beach! Build a sandcastle, chase the waves rolling in, or take a long walk on the wide, sandy beach. Cool off with a dip into the gentle waves of the Gulf of Mexico. Make sure to catch the sun rise over the ocean one morning, it is the perfect way to say hello to the day.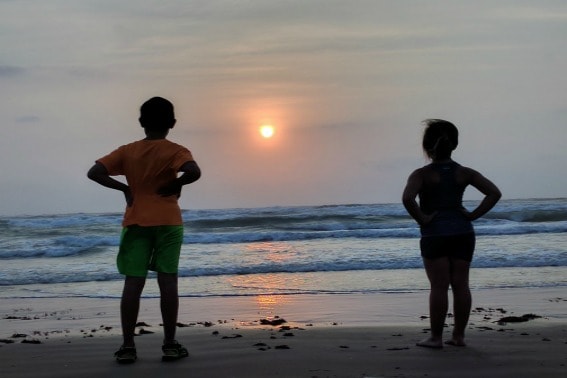 When you are ready for less sand and more action, there are lots of ways to keep your family entertained. Thrill seekers can head to Schlitterbahn Beach Resort and Waterpark for water slides, unique activity pools, and lazy rivers. Family-favorite attractions include the Storm Chaser and Tempest tube slides. Catch a bird's eye view of the island from a parasail, a surprisingly calm and relaxing ride appropriate for anyone weighing over 45 lbs. Parrot Eyes Watersports and Marina is the place to find all sorts of water toys including parasail and banana boat rides, SUPs, kayaks, and jet skis.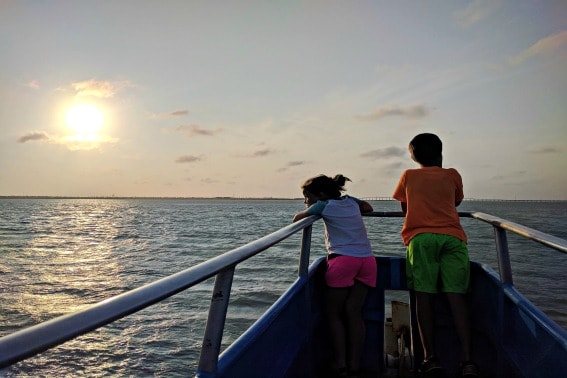 Feel the wind in your hair on the Southern Wave, a large catamaran offering snorkel, sunset, and dinner cruises complete with a great view of the fireworks show during summer weekends. Osprey Cruises does dolphin watching cruises right on a large passenger yacht with plenty of seating and room to move around, large bathrooms, a bar, an upper deck, and an air-conditioned indoor cabin. Feeling a little feistier? Join Captain Black-Hearted Andy's crew of "wastrels and brigands" aboard the Black Dragon, a replica of a 17th century pirate ship.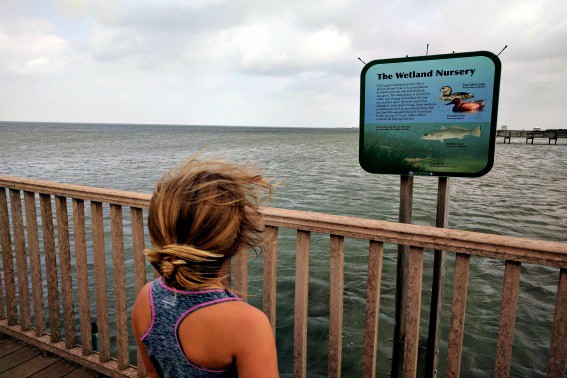 Learn about the local wild life at Sea Turtle Inc. and the South Padre Island Birding and Nature Center. Sea Turtle Inc. is a small, working rehabilitation hospital for injured and stranded sea turtles found in the area. The Birding and Nature center is a wetland preserve where you can spot 10+ species of local birds and wild alligators if you're lucky.
Check for hotel availabilities in South Padre Island
Where to Eat in South Padre Island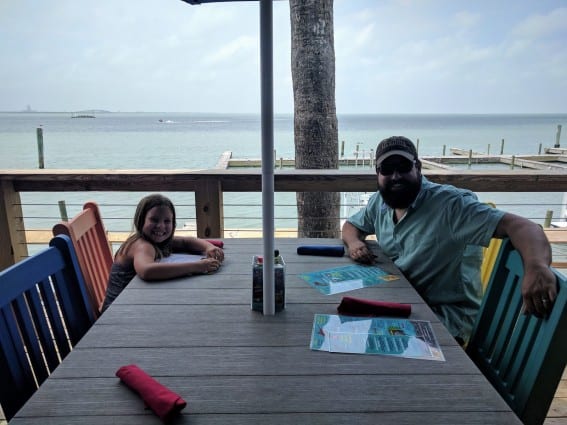 For the best seafood and views of the bay, you can't go wrong at either Sea Ranch, one of the most upscale eateries on the island, Pier 19 for a more casual atmosphere, or the Painted Marlin Grille for all outdoor seating. The best breakfast and coffee on the island can be found at Yummies Bistro. When you need a break from all the seafood, The Meatball Café offers delicious, down-home Italian and the South Padre Brewing Company offers good pub food and local brews.
Where to Stay in South Padre Island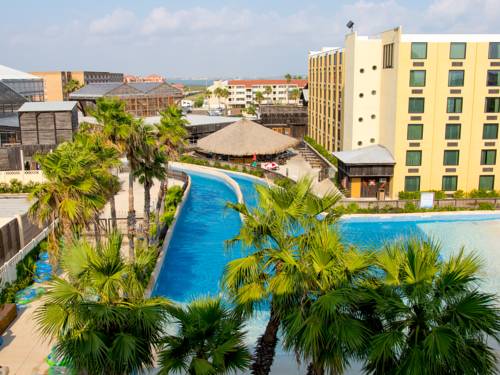 Ideally, it is best to stay right on the beach in South Padre Island due to limited parking at the public beach access points. Luckily, the island has plenty of choices for beach-front accommodations. Family favorites include The Schlitterbahn Beach Resort and Waterpark and The Pearl. Schlitterbahn offers direct access to both the beach and the waterpark and a variety of reasonably priced accommodations for your family – some with ocean views. The Pearl offers standard hotel rooms and larger 1, 2, and 3 bedroom condos – all with ocean views and private balconies.
Look for the best hotel prices in South Padre Island
Disclosure: The author received a complimentary stay in South Padre Island at the Schlitterbahn Beach Resort and a free tour onboard Osprey cruises. She was not required to state any particular view; all opinions remain her own.
Featured photo by: Shutterstock