Ever want to get away from the hustle of the day-to-day life and spend some quality time with your family? Here are some snow play ideas to ensure your group has plenty of activities to make the most out of their cabin stay. Family Olympics builds friendly competition into your getaway and eliminates cabin fever!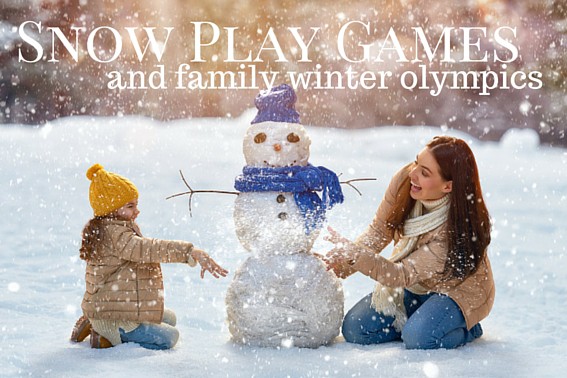 Photo by: Bigstock/CHOreograPH
Snow Play Olympics
When traveling in a group of various ages, start by splitting the group into teams. It helps to have one family member or two, depending on the family size, to act as your judge. Pairing the oldest and the youngest together as judges can assist in the games and help keep score. Use both new and traditional games to increase the variety of activities throughout your weekend. Create a prize unique to your family: a trophy, a claim to fame, or a coupon to escape from chores!
Photo by: Elizabeth Bickford
Indoor Team-building Games
Minute to Win It games break up your weekend and encourage family members to warm up to each other! These are games and activities where each member of the team will go head-to-head or one at a time in one-minute challenges. Depending on the number of players or family members, these activities can be completed within a few minutes. Many of the Minute to Win It found on Pinterest are adaptable to each family situation and created to appeal to all ages. Some favorite Minute to Win It games include: "throw the marshmallow through the hula hoop," "roll the ping-pong across the table," "hole-in-one putting," and "pass the ring." Adapt the games to fit your family and utilize them as quick icebreakers throughout your weekend.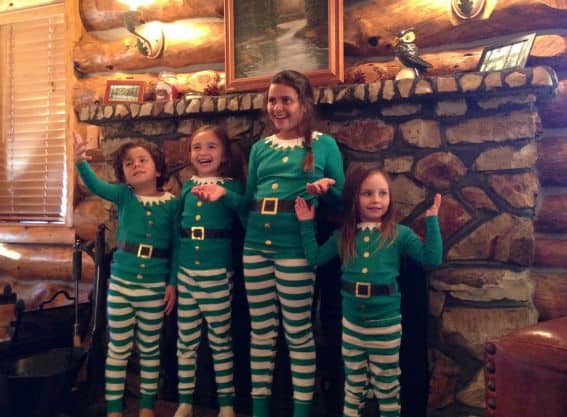 Photo by: Elizabeth Bickford
If you prefer traditional games, set up a tournament of board games. Try a night of Charades or Pictionary; make the themes specific to your family's interests. If you are away for the holidays, sing some Christmas Carols. If you are big Disney fans, use that to your advantage; this will make the game more appealing to all members of the family. Give Outburst or Trivial Pursuit a try. Wordy families may want to break out the Scrabble board or Boggle; make a tournament with brackets and let your teams crown the champion of words! Try a mixture of these new and traditional games to reach a broader age spectrum. No matter what games you play, however, help all members of the family understand the rules and remind them "it's just for fun!"
Take a look at this pinterest board for lots of snow friendly ski trip ideas.
Snow Play Games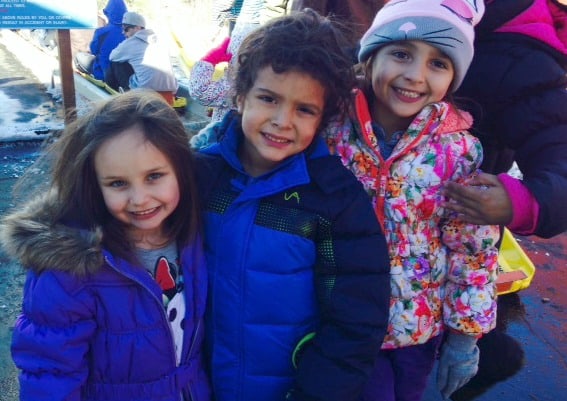 Photo by: Elizabeth Bickford
Many snow play activities can be enjoyed by all ages especially when creating activities where family members can work in teams. Why not try a snow man competition? Provide teams with the same number of dress-up items, a select amount of time, and then, let them compete. Allow the judge to make the final decision on the best dressed or most impressive snowman in the competition. Or, have a good old-fashioned snowball fight. Allow a certain amount of time for each team to make snowballs and store them around the competitive area. Then, provide the teams with a select amount of time to make direct hits! The judge can determine who had the best snowballs and the most hits!
Should you be staying in a cabin with chores to be done, then turn them into games! Have a race between the teams to see who can clear the driveway the fastest! Give each side half of the driveway and let them go at it. This is a win-win for everyone in the cabin!
If your family is into nature, why not allow them to go on a track hunt: allow each team to explore the area to find as many animal tracks as they can in the snow, take pictures of all the different tracks they find, and come back after the allotted time. The team with the most tracks wins!
Off-site Games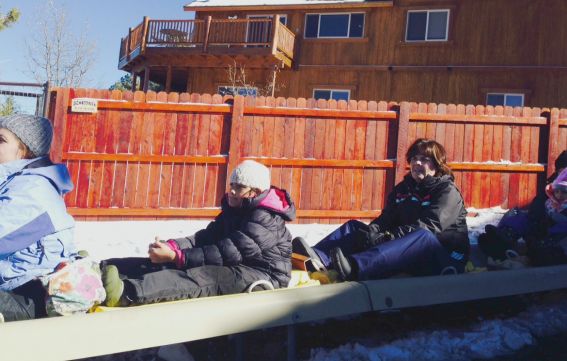 Photo By: Elizabeth Bickford
Don't forget, just because you are cabin-bound, doesn't mean you can't go on excursions! Use these excursions as part of your Olympics! Travel to the nearest ski resort and make use of a day pass; if your team has different skill levels make head-to-head competitions for those in similar skill sets. Or, head to a tubing park and compete in groups. Many of these places will allow you to go down in groups or head-to-head. Adding a little competition can be the key to a successful day at the tubing park. Many cities also offer professional scavenger hunts. These adventures connect to your smart phone and allow each team to take a series of tests in order to successfully complete the hunt.
Don't forget, the snow play Olympics are supposed to be fun and if everyone is not enjoying them, remember to take a break and redirect your group. These recommended games and competitions are sure to prevent cabin fever and create great memories with your family of all ages!
Check out Snow Play ideas in Big Bear, CA.
//assets.pinterest.com/js/pinit.js