Christy Newell is a 2011 Superoo, mom to two little explorers, ages 3 and 5, and married to the Coast Guard, which always keeps us in new adventures.  We live our lives as perpetual tourists, treating each duty station like an extended vacation to experience all it has to offer.  Keep up with her family  at http://nomadicnewells.blogspot.com.
If you live in the Boston or New York City area, you already have access to plenty of fun activities right in your own backyard. But sometimes it's nice to take some time out as a family and enjoy a slow-paced weekend getaway.  Nestled right in the middle of both cities is the magical little town of Mystic, Connecticut.  Its easy-access location right off I-95 makes it a short hour's drive from Hartford, 2 hours from Boston, and a slightly longer (and more congested) 3 hours from New York City.  But don't fear hours of traffic in the car with the kids, even Amtrak stops in Mystic! The quintessential New England small town, Mystic offers big-city-caliber attractions, making it a perfect destination for family fun.
If you only have a day to spend, make the Mystic Aquarium and Institute for Exploration top on your list for a close encounter with beluga whales and penguins.  In our family's opinion, the Mystic Aquarium is the best aquarium around.  It offers both indoor and outdoor exhibits, has an amazing animal rescue and rehabilitation program, an indoor sea lion show, and plenty of exploring space for even the smallest of visitors.  There are two well-staffed touch tanks where kids (and parents!) can hold and learn about New England sea creatures.  Kids can crawl through a tunnel under the lobster tank and see life from an animal's point of view in the Crittercam exhibit.  Be sure to catch the sea lions at feeding time, as you won't soon forget their loud hungry barking!  Check the aquarium's website before you go as they often host seasonal special events.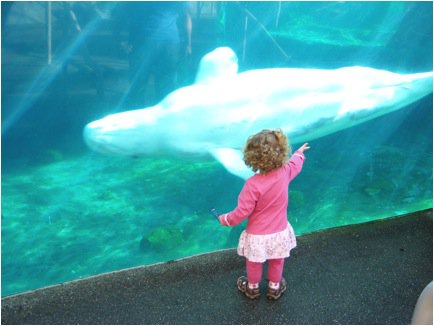 If you're ready for lunch after your visit with the fishes, head down to Mystic Pizza on Main Street.  Made famous by the Julia Roberts movie, this hot spot has some of the best pizza we have tasted.  The restaurant is decorated with memorabilia from the film, which parents will enjoy.  The kids will love the noisy, fun atmosphere and may even get a chance to take a tour of the kitchen where their lunch is being baked.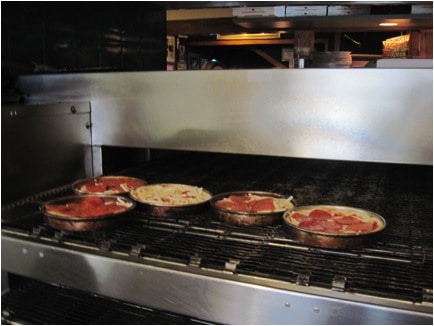 After lunch, be sure to wander around the Main Street area.  There are plenty of unique places to window shop.  The highlights of town for the kids are located near the bridge.  Aside from the bridge itself, which is a bascule drawbridge built in 1920 and refurbished just last winter, Mystic Drawbridge Ice Cream on the west side of the bridge is a favorite with locals and visitors alike.  It's a good place to stop for a treat and watch the bridge go up and down on a cold or rainy day.  On the other side of the bridge is Mystical Toys, a local shop full of educational and specialty toys and books.  If the kids have some energy left to burn, turn onto Cottrell Street and walk to the end.  There you will find a great little fenced-in playground, providing a space for the kids to safely run around while Mom and Dad watch from a shaded bench.
After recharging, head over to the Mystic Seaport to learn all there is to know about maritime history.  Older kids will enjoy seeing all of the restored historic ships (and building a model of their own), and the younger ones will appreciate the children's museum, especially for kids 7 and under.  Check out the "Fun For Kids" section of the Seaport's website for a complete listing of age-appropriate activities.
If you have more than a day to spend in Mystic, consider visiting some of the lesser-known attractions that are favorites among locals.  If you happen to be visiting in October or November, be sure to make a stop at B.F. Clyde's Cider Mill. The oldest steam-powered cider mill in the U.S., Clyde's is a favorite for apple cider donuts and, of course, cider.  You can watch the mill in action and buy all things cider in the shop on site, from candy to wine.  Be warned that the lines for the cider-making demonstration and donuts can be rather daunting on a fall weekend, but the wait is definitely worth it!
If you have some budding artists in your family, consider a quick 10-minute drive north on Route 1 to the town of Stonington, where you will find Prescient Studios, an art glass gallery and factory.  You may have already stopped into their other location, Studio Jeffrey P'an, when walking through Mystic.  If you spoke to the owner, you might have learned that he always encourages kids to come check out the glass blowing in action at his factory.  The artists at the factory are very welcoming and take time to describe the steps of glass blowing as they are creating.  While there are shelves of beautiful art pieces on display at the factory, there is plenty of room to keep little hands a safe distance from the breakables.
On your way out of town, stop by the Mystic Market for some fresh-made treats or gourmet sandwiches for the road.  From cookies and cupcakes to paninis and salads, there is sure to be something for everyone.  If you happen to be celebrating a birthday while in Mystic, this is the best place around for gourmet cakes.
After your family's first visit to Mystic, you're sure to come home with your own list of places to visit the next time you return.  And there is sure to be a next time!
---
Travel with kids to: CA |CO | DC | FL | HI | IL |MA | NC | NY | OR | PA | TN | TX | VA | WA