Frederick, Maryland is technically Maryland's second largest incorporated area (which is secret code for city area). Over 65,000 humans call Frederick home, making it second in size only to Baltimore. But despite its relative size and burgeoning population, Frederick maintains a small town feel that makes natives not want to leave and outsiders curious enough to visit.
Named by American Style Magazine as one of America's Top 25 Small Cities for three years and counting, Frederick offers entertainment and excitement for the entire family. Surrounded by history and nature, and home to some of the cutest boutiques around, Frederick, Maryland should definitely be added to the itinerary next time you plan a trip to Western Maryland.
As someone who calls Frederick home, here are some of my favorite places to visit.
Kid flavored shopping (that adults will love too)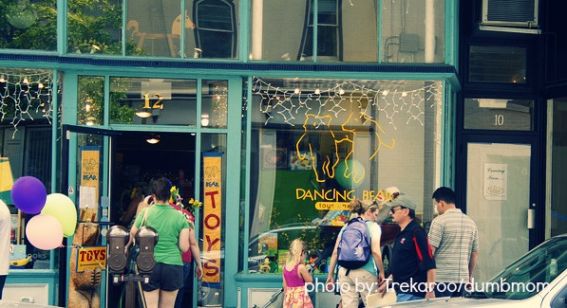 So. Much. Fun. That's the only way to describe Dancing Bear Toys & Gifts. It's a battery-free toy store that has more happiness in it than your imagination can even handle in one visit. I take my boys there at least once a month to check out the new items and spend some time playing with their old favorites. And here's a secret: sometimes I stop into the store on my own too. The staff is amazing; they are friendly and seriously know everything there is to know about playing with toys. And they encourage you to try before you buy. Total score for kids!
For a delight to the eyes, go to Retro Metro. Sure, I have to constantly remind my Dudes not to touch everything (because it's packed with goodies and some of them are breakable), but it's so worth it to enjoy all of the numerous treasures hiding in every nook and cranny. Pretty much every member of the family will find a section of the store to peruse for a treat!
Train Lover's Paradise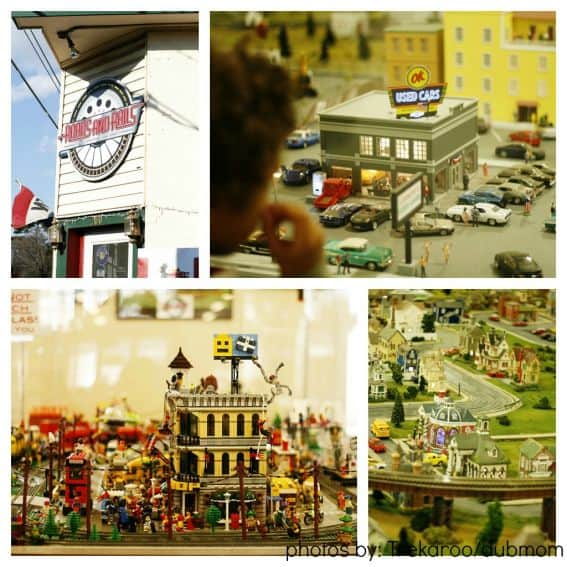 Home to one of the largest model trains on the East Coast, the Roads and Rails Museum is a true delight. It's an affordable and super fun way to spend a rainy day, or any kind of day really. My Dudes love visiting often to see what they've added and the oversized Lego displays they have are a real treat too.
All aboard! Walkersville Southern Railroad is a scenic excursion on a historical steam train through the Maryland countryside. A great way to enjoy a cool day is to ride the train for an afternoon of fun, or make a night out of it by hopping on a dinner train. They also offer special event trains during Easter and Christmas.
Sweet Treats to be sure to stop at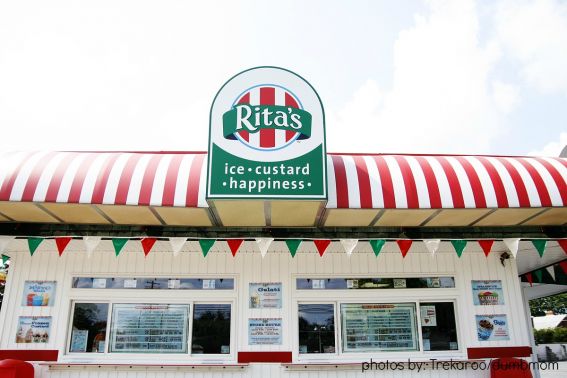 Rita's Italian Ice is a summer staple in Frederick. Of course you can get Rita's Italian Ice in hundreds of cities around America, but ours is special because the owner is amazing and they give out treats for dogs too! With a different daily cupcake featured to enjoy, you can literally visit Sweet Angela's Cupcakery everyday that you're in town and enjoy a different flavor. Personally, I'm happiest on Owen's Oreo day!
For good eats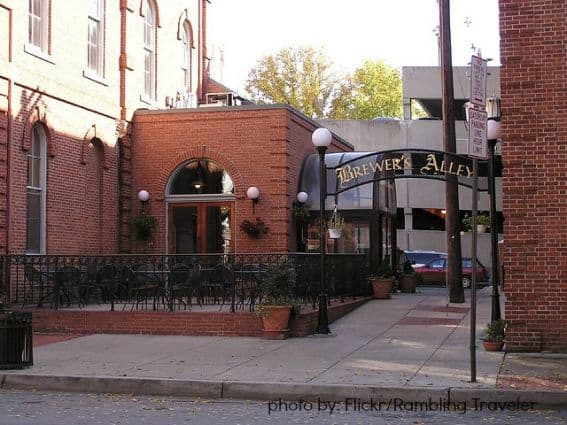 Brewer's Alley is a local brewery that mixes great beer selections with a fun, family atmosphere. Right in the heart of downtown Frederick, it's easily accessible after a day walking the streets and enjoying the shops. There is ample seating and a packed menu to keep your wait short (ish) and even your youngest diner happy. Big or little, the Wood-Fired Smokehouse Macaroni and Cheese is a family favorite.
A newer addition to the Frederick dining scene, Family Meal (by former Top Chef runner-up Bryan Voltaggio who lives in Frederick and operates 3 restaurants in town), offers a number of tasty twists on traditional family food. It's a food adventure and My Dudes love that you can get pancakes anytime of the day here.
Check out more restaurants in Frederick, Maryland
5 More Places to See While You're Here…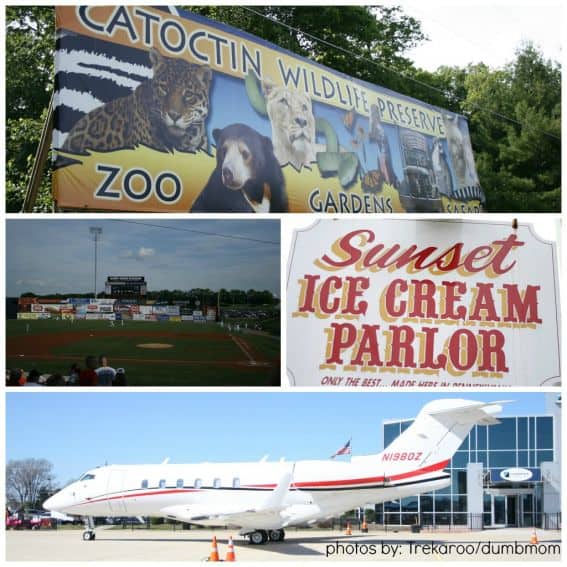 The Catoctin Wildlife Preserve Zoo. Because, duh, kids love animals!
Airways Inn. It's not really an inn as the name says, it's just a restaurant. But kids love it because they can watch the airplanes come and go while they eat.
The Frederick Keys. Minor league baseball is sometimes even more fun than the majors, and WAY more affordable too!
Adventure Park USA. This is a perfect place for year round family fun. It includes laser tag, arcade, rock wall, and a ropes course indoors. During warmer months you can also enjoy a carousel, a roller coaster, mini golf, go-kart racing, and more!
Gettysburg. This National Military Park is only a short drive from the Frederick area and makes a great day trip for history loving families.
Check out hotels in the Frederick, Maryland area.
Search out more activities in Frederick, Maryland