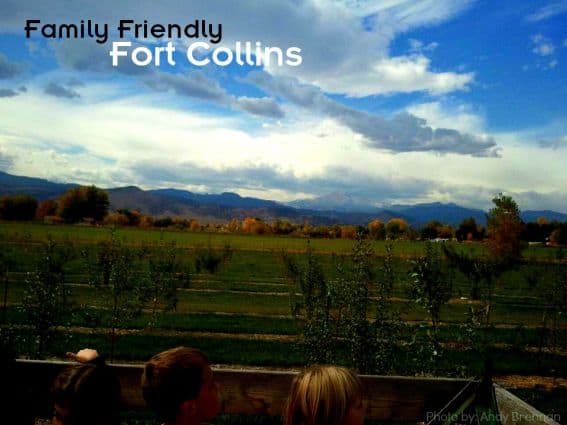 -Katrina Brennan has traveled the world extensively, touching down on nearly every continent.  She has lived in both Europe and Asia, and currently calls Fort Collins, Colorado home where she is raising her three beautiful children.
Fort Collins, Colorado may be famous for its bikers and beer, but it has so much more to offer for families.  In fact, they've made it on the top 10 best places for families to live for the past years. Located just about an hour north of Denver, Fort Collins is a college town, home to Colorado State University, where natural areas and outdoor recreation opportunities abound.  Can't move here?  Come for a visit.
Nature, Gardens, and Parks: Outdoor Family Paradise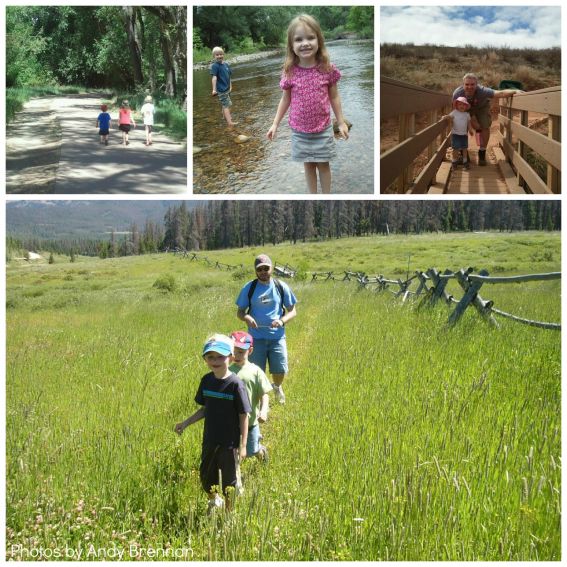 If you're wanting to get the kids outdoors for some Vitamin D, exercise, and endorphins, then get out and explore the over 800 acres of developed park land in Fort Collins.  Bikers, walkers, runners, and rollerbladers can be found on over 30 miles of recreational trails throughout the city.  And what kid doesn't enjoy playing at the park?  There are 46 neighborhood and "pocket parks" all over town that can be enjoyed during the average of 300 days of sunshine a year, including four splash parks!
Fort Collins is nestled in the foothills of the Rocky Mountains so there are some fun nearby hikes that are doable with small children.  Family friendly hikes like Horsetooth, Arthur's Rock in Lory State Park, and the Foothills Trail are some of our personal favorites.  In addition to hikes, Spring Creek Gardens is a beautiful place to visit, and even has its own Children's Garden with a vegetable garden, an Asian garden with giant fish you can touch, and water and sand play areas.  CSU's Environmental Learning Center has trails to explore four ecosystems and a bird house that is home to injured raptors and eagles.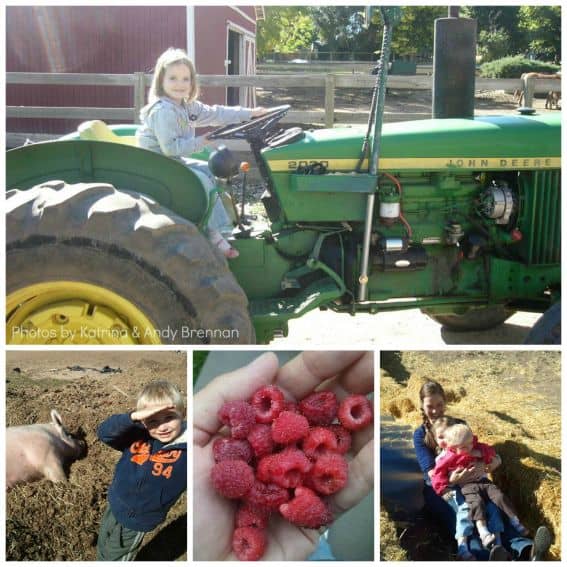 My kids always love going to Lee Martinez Farm, which has traditional farm animals to view and seed available for feeding the goats and sheep.  During the fall you can go pick a pumpkin there or pick one from one of the nearby pumpkin patches.  We also love the Bartels Farm where they offer pumpkins along with a variety of vegetables, as well as a Pumpkin Chucker, a corn maze, hayrides, a few farm animals, and a play area for kids.  The kids love chucking apples into the apple press and then enjoying the apple juice that followed at nearby orchards.
Just about an hour outside of town is the entrance to Rocky Mountain National Park.  Start exploring here.
Disney Worthy Fun and Attractions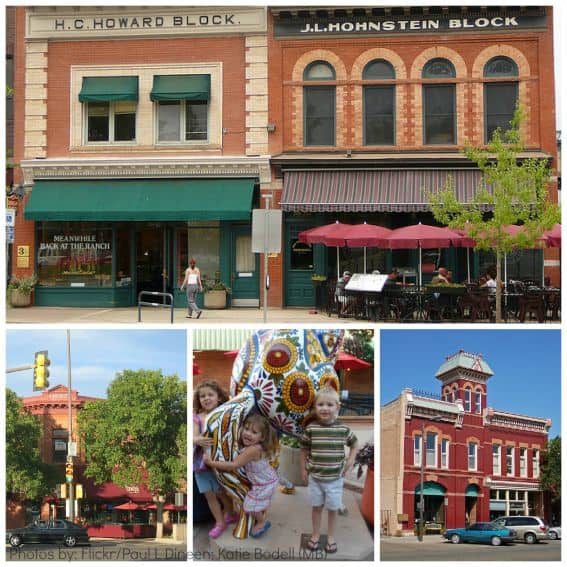 Old Town Fort Collins is a fun place to explore as a family.  If you are reminded of Disneyland when you visit, it is for good reason, as Disneyland's Main Street USA was modeled after this Old Town.  This downtown district boasts 23 historic buildings, a working trolley car, and an assortment of shopping, dining, and entertainment options.  During winter the main strip down Old Town is beautifully lit with Christmas lights and the St. Patrick's Day Parade is a great  yearly tradition.  Hungry?  Grab a bite to eat at one of Old Town's 80+ restaurants.  There is sure to be something for everyone.  Located near Old Town is the new Fort Collins Museum of Discovery.  Our family favorite in this museum is the music and sound lab that teaches the physics of sound while letting visitors explore and play various instruments.   The nearby Lincoln Center has dance, music, theatre, and children's performances.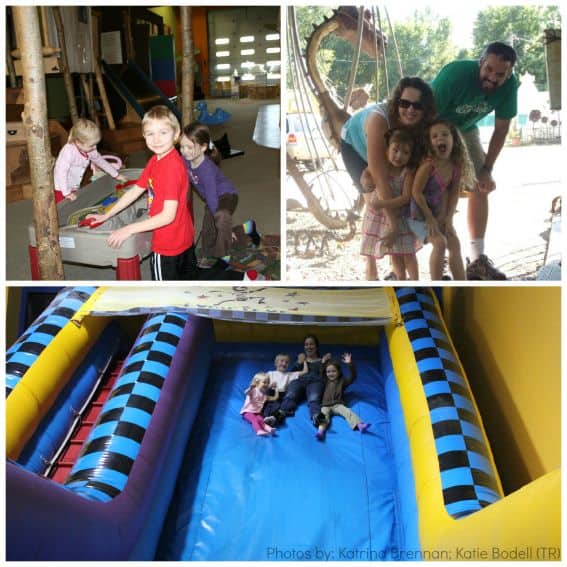 Fort Collins has plenty of places designed specifically for child's play.  Cool Beans is a fun indoor play area/cafe ideal for kids from 2-7.  It has enough for kids to play with and keep occupied for a couple of hours, but is small enough that they cannot get lost.  Pump it Up is one of the local places with inflatable jump equipment that I personally love playing on myself!  Fort Fun is a popular hang-out with arcade games, a giant slide, miniature golf, go-carts and bumper cars, laser tag, and more.  Be sure to stop by the Swetsville Zoo, a unique museum displaying a wide variety of metal sculptures, with a few interactive ones for kids.
Looking for lodging in Family Friendly Fort Collins?  Check out kid friendly reviews or check availability.

Check out more FoCo:
Activities | Restaurants | Hotels | Events
Been here? Share your scoop.