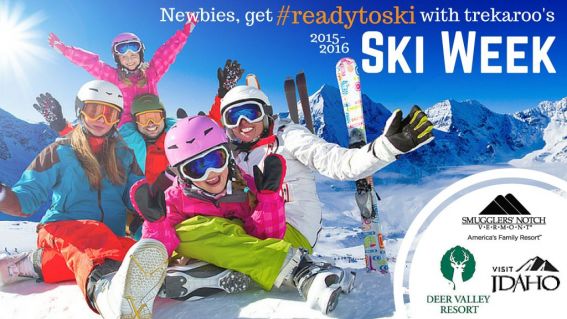 As snow falls at some of the major mountains and resorts around the country, are you one of the families tuning in, grinning widely as you tick off the checklist for your upcoming ski getaway? Closet doors are flung open, contents of sheds spread across the yard, meticulously labeled totes are called upon from the shelves of garages. All in the name of skiing! For many, this also means time to find new gear to replace the lost, too-small, worn out, and simply decrepit artifacts we own to get action-ready in time for the first snows of the season. If you weren't prepared for the onset of wintry weather or are still recovering from the back-to-school blitz, we've kindly assembled some of the best gear in our collective closets for your to peruse. Read on for a round-up of Trekaroo family favorites that (almost) guarantee ubiquitous smiles from kids (and parents) on the slopes, at the lodge, and after you've shuffled the family to and fro, from bunny hills to the black diamonds.
Ski Gear Guide 2015
ON SLOPE for One and All
Patagonia: for Men, Women, and Children On and Off Slope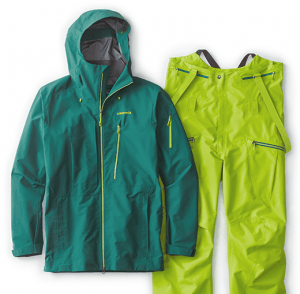 Whether you're heading out slope-side or you're relaxing in the lodge, Aprés ski, Patagonia has something for everyone in the family to keep warm, cool, and cozy. Patagonia's signature Synchilla fleece is a great way to keep the little ones on up to the mamas and the papas toasty in style with Snap T Pullovers in various sizes and full-on fuzzy booties for the babes. Collectively, someone in our family of four is sporting Synchilla at any given time all winter long. As for keeping the snow off the back of your neck, out of your wrists, and still executing your best moves while in the champagne powder this season, try the new Powslayer or the Untracked Jacket. Both are Gore-tex tough but really allow fluid movement and low-bulk coverage. For kids about to hit the Magic Carpet to the hill, they have an entire line devoted to keeping those little ones from complaining (or even thinking) about being cold! $25 – $699
//
---
GoPro. Be A Hero. 
Gone are the days of wishing you could relate just how mom's epic face plant looked to an innocent bystander. Show grandma just how much those lessons they gifted Junior for the holidays have paid off. Simply document your ride on the lift to the very top as fat flakes kiss your nose and ski-tipped-toes. No matter where your adventures leads you, you should make sure to strap on your GoPro. For kids and adults these little point-of-view action cameras have revolutionized how we share our outdoor excursions with the world. If you want to break into the entry-level adventure-recording with GoPro, try the Hero+.  With WiFi and resilient up to 40m underwater, there isn't much this cam cannot do…it's limited by where you'll take it! This model is around $199, making it an affordable leap into the action camera arena. It will also be an exciting gift for the extra intrepid young skiers this year! 

---
For the Snow Pups, Cubs, and Kids
RAMPSports

Cork Kid skis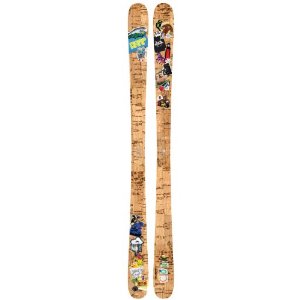 We love RAMP skis so much, we've reviewed the RAMP Cork Kids on Trekaroo and sung its praises during last year's Ski Week. What makes it special? RAMP uses an innovative, creative, and artistic approach to building a ski, yet their kids' line is highly affordable. For once, kids don't have to settle for low-quality, one-style-fits-all gear. Our kids have been skiing on RAMPSports' Honey and Swarm carving skis, and look forward to graduating to the twin tip Cork Kid. Trust me, you just can't find skis of this quality for under $200 anywhere else.
---
SkiA Sweetspot Ski Trainer
Dry-land ski training is not just for professionals, Olympians, or ski racers. As a mom who taught all her kids how to ski, I wish I'd had a Sweetspot to help my kids feel what correct balance and weight adjustment felt like before we were on the snow. The smallest ski trainer in the world, the SkiA Sweetspot Ski Trainer is a compact, portable, dry-land training device designed to help tune your balance and make every turn as effective as possible. Small enough to throw into a carry-on bag and take with you on all of your year-round adventures, the ski trainer will help you find your skiing sweetspot, which happens to be under the centre of your foot, and is effective for skiers of all abilities. $69.95  Read our full review of the SkiA trainer. 

---
K2 helmets
My kids are all outfitted in K2 helmets. Why? Much like skis and boards, we want our kids to have adult-quality helmets, for a kid's price. K2 helmets like the K2 Entity come in at under $70, and yet have all the bells and whistles you'd expect in an adult helmet, including panel ventilation and a full-wrap liner system. Plus, they look totally cool…or so I'm told. Read our full review! 
---
//
---
Stonz Mittz
If you haven't heard of Stonz Mittz, you need to listen up: these tough, all-weather mittens for kids are the real deal. They stay on (even on toddlers), they keep out the snow and cold with both a waterproof shell and an ingenious toggle system, and they are cute as anything. They'll cost you $40 per pair, and are worth every penny.
---
//
---
Ski Banz by Baby Banz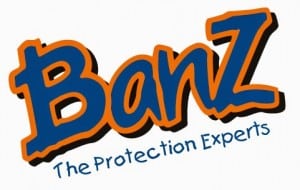 These are just called "winter glasses" in our house since they are worn while tubing, skiing, and simply walking to school. When it's crisp and cold keeping your eyes from freezing keeps the rest of your face and spirit happy. Especially if your four. Ski Banz are specially made for little heads, ages 4-10 is what is recommended, but we started our three-year-old in them last year. With tinted lenses, these guys will save you from the shockingly white intensity of the snow in the sun if it happens to be shining on your mountain, too. For around $35 per pair, it's a no-brainer.
---
Obermeyer Kids Pants and Jackets
Obermeyer kids ski clothing is our favorite for one very important reason: their ski pants and jackets for kids can be adjusted to fit for multiple years. Hello, savings! Their 'I Grow' extended wear pant hems show you where to hem (and then where to take out the hem), so even a non-sewer like me to can do it. My sons each wore the same pair of Obermeyer ski pants for about four years running. Pants and ski suits start at around $120.
---
//
---
To and Fro: Transport and Bags
Thule Force Rooftop Storage 
Thule Force is a godsend when it comes to packing up the family for a ski trip. We can store five pairs of skis (or five boards) inside, plus poles. Sometimes, we can even fit a few pairs of snowshoes, too. This leaves the rest of our car free for groceries, boot bags, and everyone's many layers of clothing and coats. We'll never go back to cramming everything into the back of the car again! Best of all, we can use our Force all summer, too. Read our full review of the Thule Force. $439 

---
Thule Chariot Carrier Systems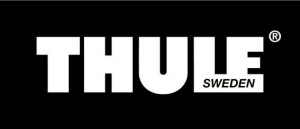 Thule also has the Chariot Carrier Systems which will save you if you have a little one or two to haul around that is not yet on skis (or not on them very long) and still wants to take along in the snow. The carrier has ezClick conversion kits that allow you to pull your kid-carrying-contraption along on skis. It is intended for X-Country use, but hey, if you're schlepping around in the snow for days, carting your load on skis just makes sense! It also helps keep them warm and can accommodate odd naps while out and about at the resort. Best of all, when you sadly pack away the ski gear, you can keep the Chariot out for those family biking and hiking adventures! Read all about the versatility of this phenomenal little invention. From $775
---
Patagonia Black Hole™ Bags line
Durability for keeping out Old Man Winter and combating all that Mother Nature has to offer. The 25L bag is the perfect size for packing the essentials for everyone for the day so you do not have to make trips back to the lodge unnecessarily. Patagonia, of course, makes larger sized bags helpful for hauling your gear — like the Snow Roller and the Wheeled Duffle. From $99
---
//
---

Don't miss our great Ski Week content including our Ski Week Monday Madness giveaway:
Looking for all our best ski tips in one place? Visit our Ultimate Ski Guide!
Explore Central Oregon's Family Friendly Ski Resorts
Do you know What to Look for in a Ski Resort When Traveling with Kids?
Learn about the Best Ski Lodging & Amenities for Families
Vote for your Favorite Family Friendly Ski Resorts
[/tab] [tab title="More Ski Week Resources"]
Planning a multiple family ski trip.
Score tips and tricks for saving money on dining during your next ski vacation!
Explore the Pros & Cons of Ski Condos, Vacation Homes & Hotel Rooms.
[/tab] [/tabs]