This post introducing Trekaroo's ski resort coverage is sponsored by Northstar California. A Trekaroo family favorite for their kid-friendliness, family focus, and affordable prices, Northstar California offers quality Tahoe terrain and snow conditions paired with a fun-filled village atmosphere, full-scale ski and snowboarding lessons for adults and kids, ideal lodging, and family-friendly restaurants.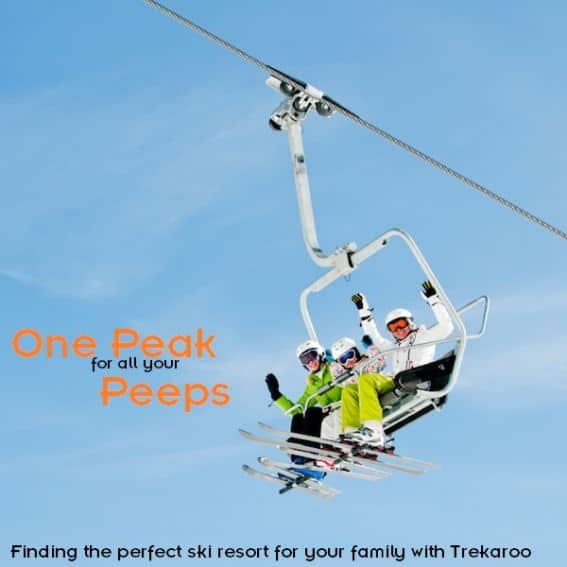 We love to recommend ski resorts to Trekaroo families! The only trouble is, there's just so many of them! If you're a skiing family, how do you know where to spend your next ski vacation? Which resort will meet the needs of every member of your family, from the toddler to the grandparents and all those skiers and riders in-between? With scores of major ski resorts across the U.S., finding the right one for your entire family can be as daunting as locating that single ski glove in a pile of last year's gear.
MAKE RECOMMENDATIONS AND WIN SKI GEAR HERE!
Introducing Trekaroo's One Peak for all your Peeps ski series!
We want to help you find your perfect ski resort, whether the slopes you're seeking are in your backyard or across the country. To do this, Trekaroo has enlisted the aid of five skiing families.
These families live in different parts of the U.S., have different-aged kids and different ideas of what makes a ski vacation fun. What do they have in common? They're all seeking the perfect-for-them U.S. ski resort for a winter 2013 vacation. After getting to know them, come back all next week to read their resort reviews and recommend your own favorite U.S. ski resort picks for a chance to win a ski gear bundle for your family valued at over $600!
Meet our One Peak for all your Peeps families: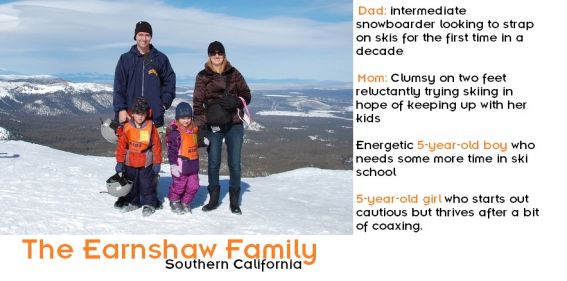 Their Needs:
A great ski school for both kids and adults | ski-in-ski-out lodging & space for a family of four | does not require driving to get around | plenty of other activities to keep an active family occupied | casual atmosphere where ski outfits aren't more important than actual powder!
__________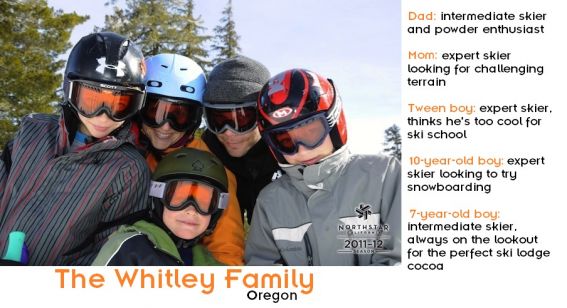 Their Needs:
Within driving distance from Southern Oregon | plenty of challenging intermediate to expert terrain (no baby stuff!) | affordable lodging for a family of five | ski & riding school to please everyone | after ski activities to challenge kids with endless energy
__________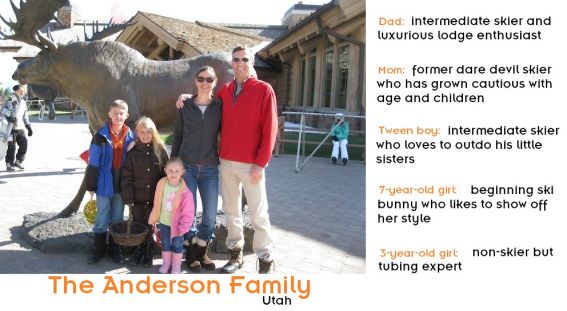 Their Needs:
Luxury on a budget | On-site child care & tubing hill | affordable beginning ski lessons | convenience for large family with lots of equipment | close enough for day trip out of Salt Lake City
__________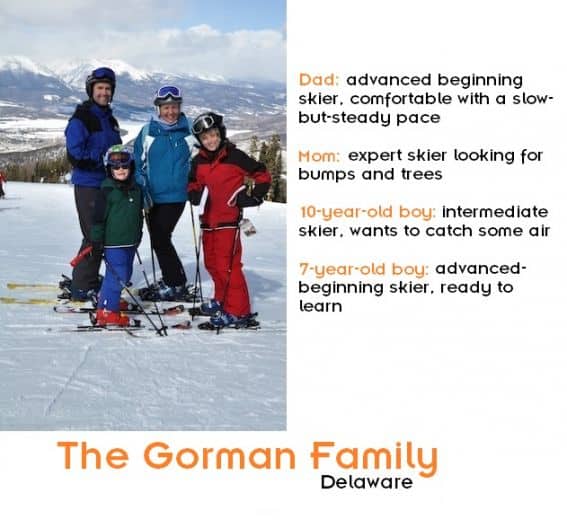 Their Needs:
Varied terrain & kid-friendly elements on the slopes | After ski-fun, but not too late at night | Onsite lodging | Ski instruction to challenge everyone at their own level | good restaurants to satisfy their foodie side
__________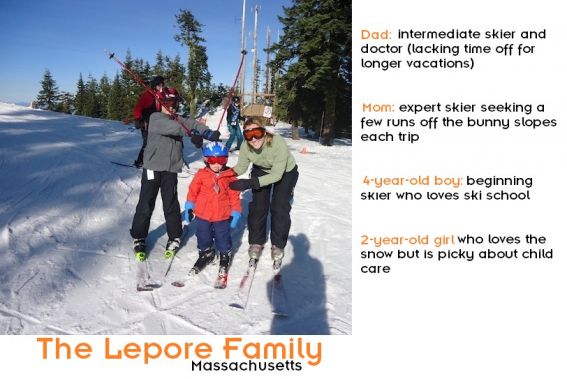 Their Needs:
Plenty of expert terrain for mom | childcare their toddler will love | close enough to home for short trips | base lodge that's never too crowded to navigate with small children | ski school that can grow with kids.
__________
Got Suggestions? Recommend and Win Ski Gear!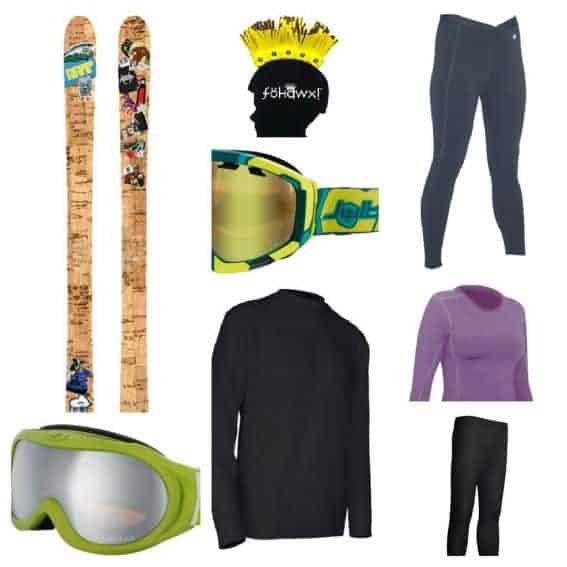 Today is the last day to enter to win great ski gear from our sponsors Julbo, Polarmax, Fohawx, and RAMP.
Make recommendations for our 5 ski families or share about this One Peak for all your Peeps ski planning series to enter.
Read the entire One Peak for all your Peeps ski series:
One Peak for all your Peeps: A Week of Ski Trip Planning with Trekaroo!
One Peak for all your Peeps Ski Gear Giveaway
One Peak for all your Peeps: Keystone Resort
One Peak for all your Peeps: Northstar California Resort
One Peak for all your Peeps: Snowbasin Resort
One Peak for all your Peeps: Smuggler's Notch
One Peak for all your Peeps: Berkshire East
This series is sponsored by Northstar California and Mountain Reservations, with gear giveaways from RAMP Sports, Polarmax, Julbo, and Fohawx.
---
Travel with kids to: CA |CO | DC| FL | HI | IL |MA | NC | NJ | NY | OR| PA| TN | TX | UT | VA | WA