Trekaroo has been working tirelessly to pull together the ultimate resource of road-tested recommendations and tips for families visiting our country's most popular and beloved national parks this summer. Have you realized how hard it is to get recommendations about the best hikes for kids, which campgrounds are most kid-friendly, and the must see stops if you're visiting a National Park with kids? It's time to take matters into our own hands folks!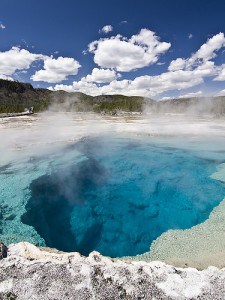 Moms, dads, grandparents, teachers, park rangers, don't hold back your road-tested recommendations! Start writing reviews on campsites, lodging, hikes, activities, and events that are great for families at these national parks. This is still a work in progress, so if you see an activity or lodging missing that families really should know about click "add new". Below are quick links to each National Park to start browsing.
Acadia National Park
Smoky Mountains National Park
Grand Canyon National Park
Olympic National Park
Yosemite National Park
Rocky Mountain National Park
Zion National Park
Yellowstone National Park
You can also do a search for what you have in mind. Sign in and start writing reviews now.
Help and Get Rewarded!
When you help other families kid-friendly fun, Trekaroo rewards you.
New to Trekaroo: We'll send you Welcome Rewards for up to $25 for your first few reviews.
Everyone: All reviews you write over the next 4 weeks can be entered in our $1000 Summer of Travel Contest.
Got a Blog: Don't miss our Spotlight Thursday on National Parks next week on May 27, 2010. If you've got a post on visiting ANY National Park with kids, don't forget to link up your post so all of us get to know what you've written.
Related articles:
Trekaroo Families' Favorite Things to Do with Kids in Yosemite National Park
Photo by: Flickr/seannaber
– – – – – – – – – – – – – – –
LiLing Pang is co-founder and CEO of Trekaroo – a reviews site dedicated to exploring and traveling with kids.

Travel with kids to: CA | CO | DC | FL | HI | IL | MA | NC | NY | PA | TN | TX | VA | WA