Taking a road trip can be a carefree, enjoyable experience for families. But road trips can be costly when you add up accommodations and meals, as well as activities, and no one wants extra expenses to pop up during their family road trip. Here are 10 tips for saving money on road trips!
Tips for Saving Money on Road Trips
1. Give Your Car a Well-Deserved Tune-up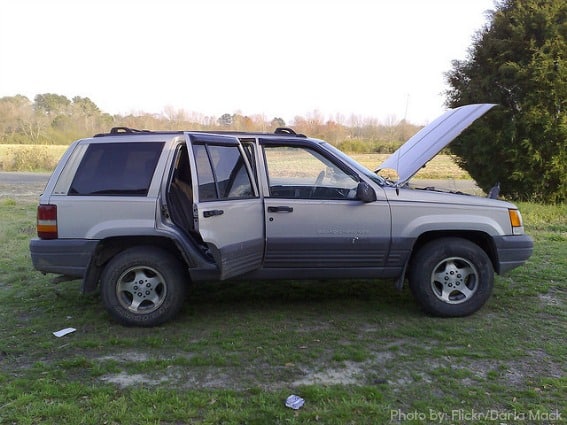 This is definitely priority one for saving money on a road trip. By changing the air filter, spark plugs, and wires, and making sure the brake pads are in good shape, your vehicle will run smoother and be more gas efficient. While we're talking efficiency, make sure your tires have the proper amount of tread and air pressure to help with fuel efficiency as well. And don't forget to top off those fluids. If you are unable to do these things yourself, a service garage will happily accommodate. Spending a few bucks on your vehicle before you hit the road will save you loads of money in the long run.
2. Book Hotel Accommodations 24 Hours Before You Arrive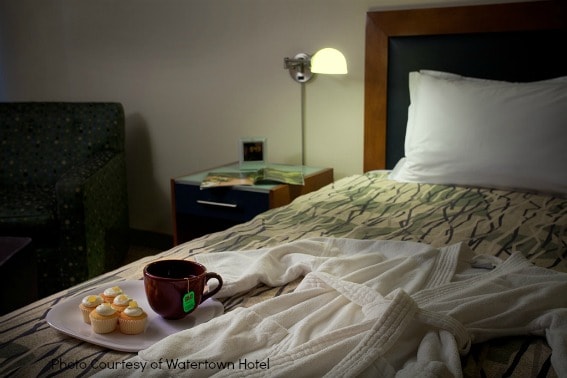 This might be a touchy subject for some travelers; I love to plan out my road trips way ahead of time. However, if you're looking to save on lodging, waiting until the last minute can definitely save you money. Many hotels cut their prices 24 hours ahead to try to fill up all of their available rooms. The downside? You have to be really flexible about room and bed size. Several websites and phone apps are geared toward last minute savings and are very trustworthy.
Wondering what to look for in a hotel room to save money? Everyone loves a great hotel deal, but getting free WiFi, breakfast, and parking is a must for those that travel in their vehicles a lot. Many hotels pride themselves on their policy of children staying free, so do your homework to see which ones cater to kids. Traveling with pets? Several hotels are allowing furry babies to stay free as well. Online hotel booking websites allow you to narrow down exactly what you are looking for in a hotel, which will save you both time and money.
Check out kid-friendly reviews of hotels before you go right here on Trekaroo!
3. Eat at Farmer's Markets- Fresh and Full of Culture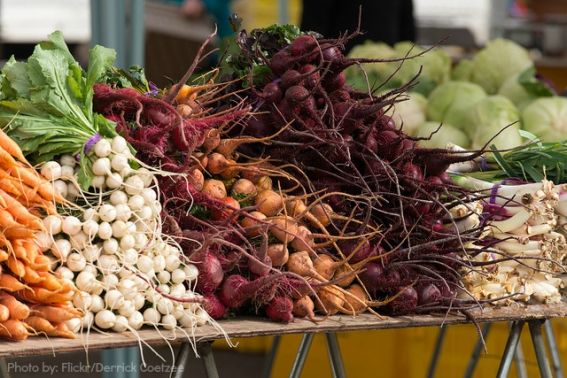 Seeking out farmer's markets is great for so many reasons. Farmer's markets have the freshest produce, meats, and cheeses and locally grown fruits and veggies are brought to markets and bought at the peak of ripeness. By purchasing from local growers, you are actually being eco-friendly as well because less shipping and packaging means less fossil fuel usage and consumption. Your family will love the festive atmosphere, local culture, and unique options, and you'll love the great prices for fresh and healthy food.  In addition to produce, many farmer's markets have restaurants that cook and serve fabulous meals made with local ingredients. Localharvest.org is a dependable farmer's market resource and can help you narrow down markets in your area.
4. Pack Meals Before You Leave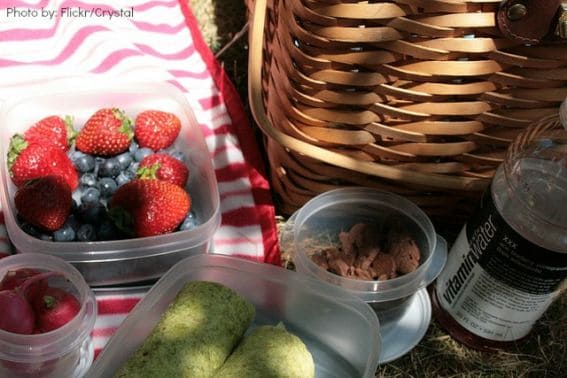 Packing a lunch before you head out the door is a great way to save money! Plan ahead and load up a cooler with sandwiches, fruit, and drinks, and you will save money by simply avoiding roadside restaurants which tend to be overly priced. By packing healthy snacks and meals, you can watch what your kids eat and spare them the empty calories that freeway pit stops are known for. It's always fun to find a nice, quiet area to stop the car and have a picnic, stretch your legs, and let the wee ones blow of some of that pent-up steam caused by riding in the back seat for hours.
5. Search Out Free Activities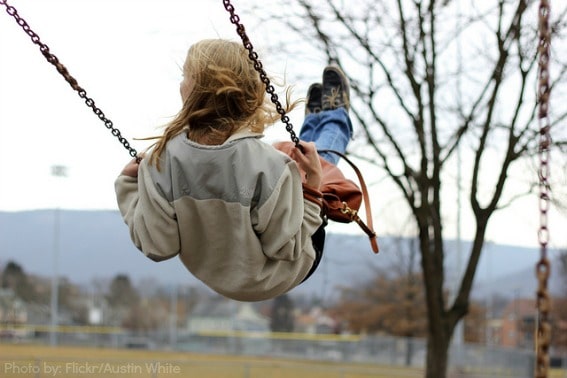 Activities along your route can break the monotony of your drive (and don't have to break the bank!). Websites like Google maps can help you plan your pit stops and give you a good estimate between stops. It also lets you drag your route on the site's map and easily recalculate the distance. Once you've mapped out where you will be taking a break, check Trekaroo for free activities around that area. Great family-friendly choices are beaches and parks, as there's plenty of play space at both. Geocaching is a popular choice for families on the go and let's kids become involved in driving routes by using GPS navigation to find a specific point of latitude and longitude. Geocaching.com is the official site and lists well over 2 million active geocaches! Our trekaroo mobile app is a great on-the-go reference tool that will show you what's fun and kid-friendly near your area by using the location system on your iPhone or tablet.
Learn more about exploring pit stops en route to your destination!
6. Consider Off-Season Road Tripping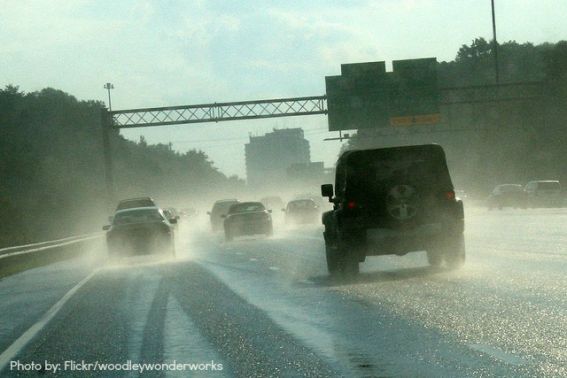 By visiting an area during its off-season, you are guaranteed to save money on accommodations. Once again, always search the internet for off-season dates and, if possible, plan your trip around them. My family loves visiting theme parks, but we don't enjoy the high crowds and high prices that the summer months bring. By planning our road trips in late spring (preferably after Easter and spring break season) or early autumn, we can save up to 30% on our hotel stays and the lesser crowds save our sanity as well!
7. Camp Instead of Staying at a Hotel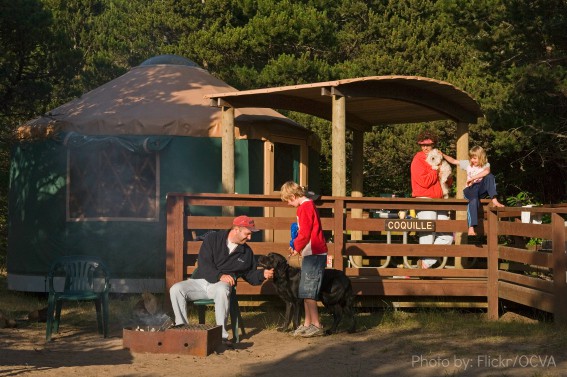 If your family is the outdoorsy type, spending the night at a campsite is another great way to save money, especially if you've already got the gear. The Kampgrounds of America Company has a fun website that lists its campgrounds in the U.S. and Canada and has a trip planning feature that lists KOA approved campsites along a chosen route. Finding a free or low-cost campsite is a snap with freecampsites.net as well.
Never been camping and not sure where to begin? Check out our Camping Packing List and Gear Recommendations for Families.
8. Purchase a Road Assistance Club Membership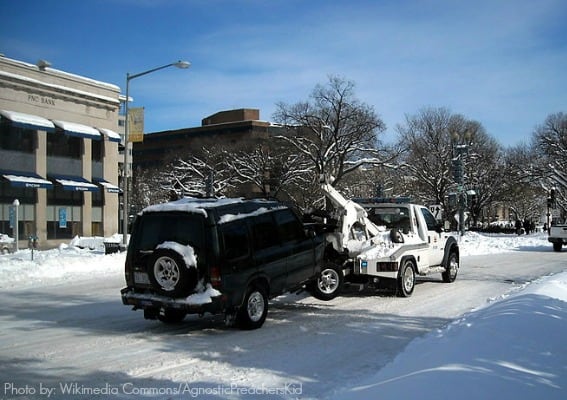 Purchasing road trip assistance is a definite investment for peace of mind and safety. No one ever expects the worst, but when planning a road trip, plan for the unexpected as well. The cost of towing a vehicle can cost hundreds of dollars depending on how far from home you may be. Lock your keys in your car or leave the headlights on overnight? Road assistance will come to your aid ASAP. There are two different types of roadside assistance: pay in advance or pay as needed. Pay in advance clubs allow you to pay a one-time yearly fee, while the pay as needed type charges a discounted fee for towing and other roadside needs. Many auto clubs also have discounts on parks, museums, and hotels, too!
9. Check Fuel Costs Before & During Your Trip
By doing a little pre-trip homework and checking gas prices as you drive, you will be surprised at the fluctuations in prices from state to state. Largely based on state tax and means of transport to a particular area, gas prices can drop once you cross a state border. Fuelcaster.com by Esurance lets you put in a zip code to get gasoline prices in that area. Fast and efficient, Fuelcaster can even predict if gas prices will drop or rise so you can plan ahead for your next purchase. It's worth spending a few minutes on the web checking prices and it has saved us 20 to 30 cents on the gallon by planning our stops!
Sponsor Spotlight – Fuelcaster: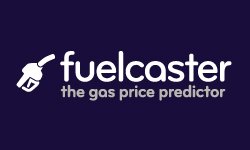 Esurance is helping the public with the launch of Fuelcaster, a gas price predictor and the first of its kind in the industry. As a company built to save, they've helped their customers save time, hassle, and money on car insurance since their inception. Now, with the launch of Fuelcaster, they hope to bring their signature time- and money-saving innovation to everyone. Fuelcaster is something that everybody can love — a free, easy-to-use web app that can predict whether gas prices will rise or fall tomorrow.
10. Maintain Posted Speed Limits and Use Cruise Control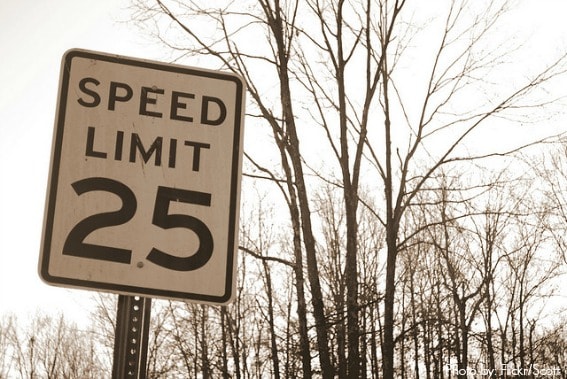 Okay, this is an obvious one, but it certainly deserves a worthy mention. Maintaining posted speed limits will avoid a speeding ticket and, in some cases, a trip to traffic court. That's very good financial sense. Speeding tickets & court fees are not cheap.
When highway driving in good weather, using the cruise control in your vehicle maintains a constant speed which is much better for gas economy than switching back and forth on the gas and brake pedals.