October is an ideal time to visit the San Diego Zoo and Safari Park- the summer crowds are gone, the weather is pleasant, and kids are free! Since my family hadn't been to the Safari Park since it took on its new name (for the previous 38 years it was known as the San Diego Wild Animal Park) and we decided to head to the park to check out the new cheetah run.
Truth be told, I kind of have a thing for cheetahs. You know those little girls who spend their childhoods pining away for pony? Well that was me, but with cheetahs. So as soon as I heard that guests now have the opportunity to see a cheetah run off-leash on a 330-foot track at 70 miles per hour, I knew the kids and I were going to have to head down to Escondido to experience that for ourselves. I figured we would love the experience but I had no idea just how much it would blow us away!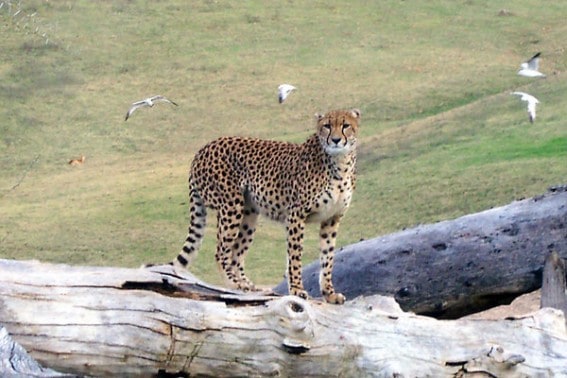 Every day at 3:30PM, park goers are encouraged to gather around the track to watch one of three cheetahs run the track. Last time most visitors saw these cheetahs was two years ago when they were tiny little cubs that stole the hearts of everyone who passed by their nursery window. Now cheetahs like Johari, are super stars as they chase their favorite toy on a lure at speeds normally seen on the interstate. You definitely want a front row view for this sprint because it is unlike you have ever seen.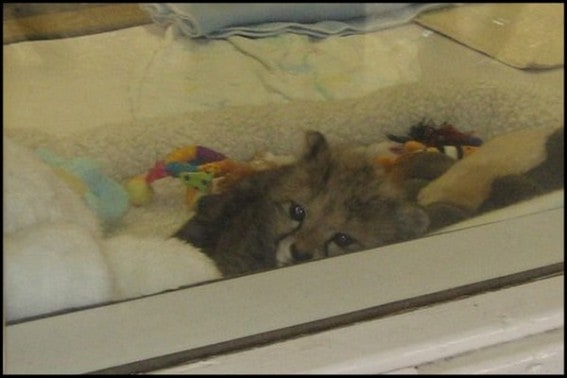 There are a couple different ways to experience Shiley's Cheetah Run. One way is from the bridge near the kids' cool zone. This advantage point is great because it puts viewers at the end of the track where they can watch a cheetah run full speed in their direction. Another great spot to watch the cheetah run is from the preferred viewing area. For a $15 fee, viewers will get the chance to get an up close view of the cheetah at take off. Cheetah's can run from 0 to 60mph in only three seconds so watching an animal accelerate that fast must be spectacular. Thanks to the Safari Park, my family went with the ultimate option- the Cheetah Safari Experience.
If you or your kids love cheetahs and want an up close personal experience, then the Cheetah Safari is definitely for you. The first part of the experience is a pre-show of sorts where guests get to meet an animal ambassador. We met a rock hyrax which looked like a cross between an overgrown guinea pig and a rabbit but is actually the closest living relative to an elephant. My kids got a kick out of having the luxuriously soft animal hop into their laps and watching it the little guy try its best to stay in our little viewing area where the treats were plentiful instead of having to go back to its enclosure with the trainer.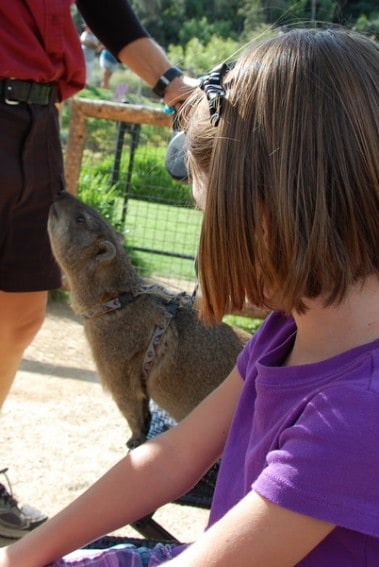 After that, we lined our private side of the fence to watch the cheetah speed by. First the dog companion of Johari the cheetah, Yeti, ran the track. My kids were certain that nothing could run as fast as the dog. Then the cheetah burst from its cage and ran with grace and incredible speed. Tears welled in my eyes- it was more than I could have imaged. I turned to the kids and saw huge grins on their faces. Even a five year old knew that seeing a cheetah run was like witnessing magic.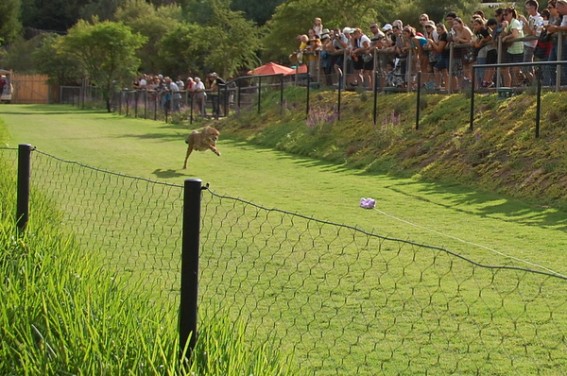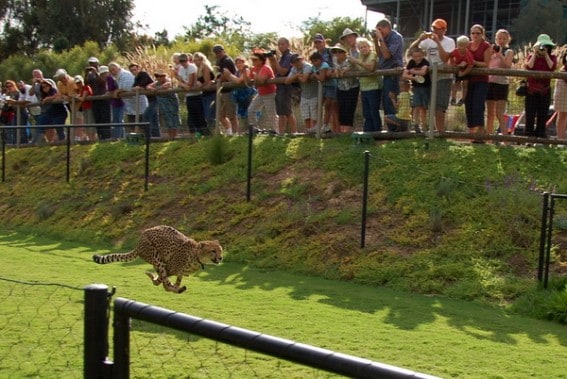 Johari ran 330 feet in 5.12 seconds- a new park record! She took a few minutes to regain her breath and pump some oxygen back into her blood before she have us one more show- 5.62 seconds. Then she joined us Cheetah Safari guests in our special seating area for a meet and greet. We sat a few feet from Johari, listening to her purr as she happily licked on her bloodsicle. Her trainers gave us a private talk about the cheetahs at the Safari Park and answered our questions about the animal that managed to leave me speechless. While our group wasn't able to stand near the cheetah for pictures, I was told some groups do get that opportunity, dependent on a wide variety of factors.
Picture or no picture, our Cheetah Safari experience was incredible. My kids have told everybody who would listen about the "super fast cheetah with a doggy friend" and I fulfilled a cheetah lover's dream. Of course, there are plenty of other great reasons to head to the Safari Park- including the chance to see the newest member of the gorilla family, Monroe.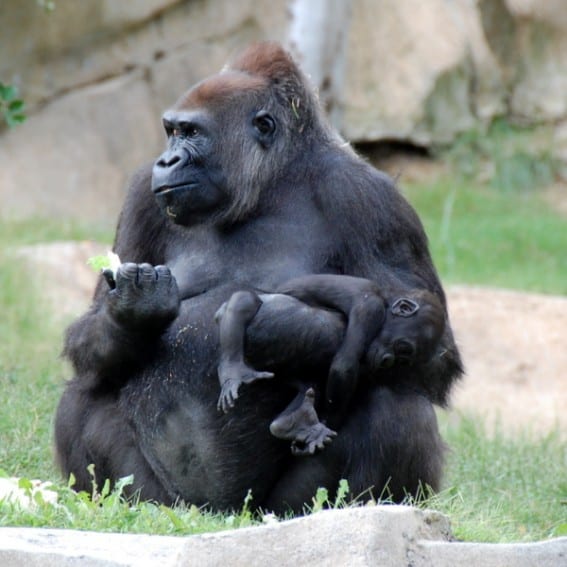 – – – – – – – – – – – – – – – – – – – – –
Travel with kids to: CA |CO | DC | FL | HI | IL |MA | NC | NY | OR | PA | TN | TX | VA | WA