The summer road trip is a timeless family tradition, but anyone who's spent countless hours fighting with a sibling in the back of a '80s-something station wagon without air conditioning knows kids these days have it good. (An iPod? What's that?) Yes, our children may be pampered in this age of minivans and heated seats, but let's face it: so are we. For Road Trip Week, we want to once again showcase gear that's new, improved, useful, and just plain fun. The following items have ridden along on many a Trekaroo road trip, and come with our Superoo stamp of approval.
Road Trip Week Gear Guide
Road Trip Safety:
RideSafer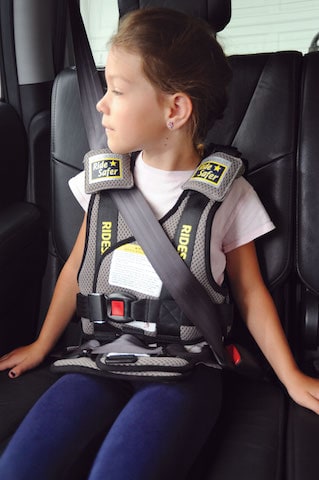 The RideSafer Travel Vest is an ingenious alternative to booster seats and forward-facing car seats, perfect for travel.  What is it? It's a wearable child restraint system that allows people to comfortably fit three kids across so they can fit more stuff in the car — and there can be a lot of gear with young kids in tow.  They are great for travel whether a long road trip or via airplane as they are easy to use, convenient, lightweight, safe and legal (certified to FMVSS213 standards). Use only for children 3 and up.
Sponsor Spotlight – Safe Ride 4 Kids:
Safe Ride 4 Kids is a team of Child Passenger Safety Technicians — lead by an ex firefighter/paramedic — who came together to empower parents to keep their children safe during the most dangerous activity they are exposed to day in and day out — driving — by offering car safety education and innovative products.
Read our full review of the RideSafer travel vest.
---
BubbleBum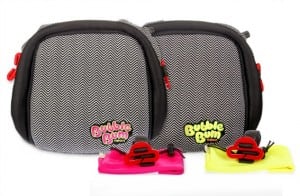 Have a kid who's in the frustrating 'in-between' stage? I do! My nine-year-old is certainly no longer a baby requiring a car seat (as he reminds me all the time) but far from a tween who no longer needs a booster. Our compromise: we use a Bubblebum! Not only is this booster seat completely car safety approved and kid-approved, but it deflates and packs in its own small travel sack for easy transport. What this means to us: not only will we use our Bubblebum on the road, but also while at home during play dates and car pools! Bonus: it looks cool with its neon colors. 
---
Adventure Medical Kits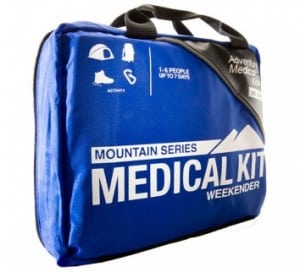 You never know when a minor emergency will occur, and yet, you don't want to carry around a big, bulky first aid kit everywhere you go. We store a medium-sized Mountain Weekender kit in the console of our minivan, and rest assured that our basic needs of bandages, medications, and sanitation/infection-prevention is taken care of. It's easy to replenish our supply with Adventure Medical Kits, and we can sort everything easily using the kit's many clear pockets.
---
Cooper Tire Discoverer SRX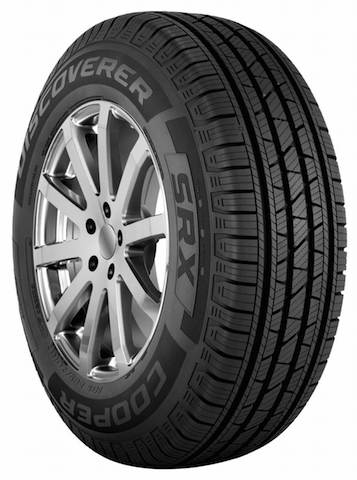 The Discoverer SRX tire is the perfect all-season SUV tire for families who love travel. A tire that performs for day-to-day duties as well as the family road trip, the Discoverer SRX comes with 65,000 mile treadwear protection and a free 45-day road test. It does well in wet and dry traction performance, and handles well on or off-road. The Discoverer has a winter edge feature for a higher snow grip area in the tread, which means more security when on that winter ski trip, too.
Sponsor Spotlight – Cooper Tire:
A recent Cooper Tire survey of more than 500 American consumers revealed that even in an era of fuel economy, sport utility vehicles (SUVs) and cross-over utility vehicles (CUVs) are highly popular, with 67 percent of households driving an SUV or CUV. In households with children, SUVs and CUVs are the number one vehicle of choice, with 52 percent preferring to drive those vehicles. Staying in tune with consumer preferences, Cooper created the Discoverer SRX in 2014, the brand's first tire designed specifically for SUVs and CUVs.
---
Road Trip Gadgets, Parent-Aids, and Tools:
Catchie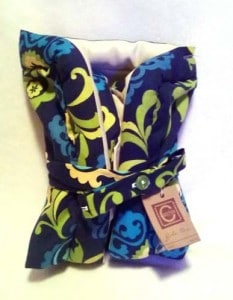 Tired of reaching behind you as you're driving or in the passenger seat to pick up what your toddler or preschooler has dropped? Done cleaning under the seats and around the mats of your car to find cereal, pacifiers, and sippy cups? Or is that just us? The Catchie is an ingenious invention that stretches fabric across the floor of your car, just below your child's dangling feet. A Catchie does just that, and it's extremely well-made to boot!
---
zBoost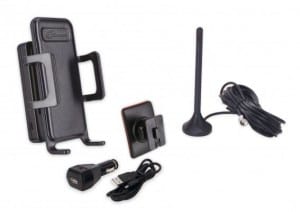 What happens when you get outside your cell service zone and you need to use your phone? Or even want to use your phone? Maybe you have driving directions accessible only by 3G, or you need to ensure you're always a phone call away from help. zBoost boosts the signal on your phone, allowing you to get better access, even in dead zones. We found zBoost to work better with some carriers than others (Verizon won), but it certainly increased coverage for every phone we tried.
Read our full review of zBoost products
---
Kidz Gear Headphones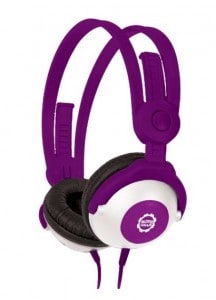 My kids love over-ear headphones, and I do to: they actually stay on their heads, as opposed to ear buds that are designed for adults. Kidz Gear headphones are kid-sized, but go an important step further: they limit volume automatically. Kids can still turn their volume up and down, but only to pre-set limits. This protects little ears, no matter how amped the volume of movies or music may get!
---
Road Trip Education and Entertainment:
Little Passports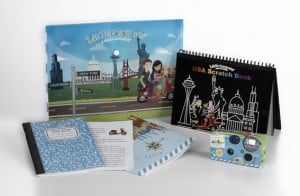 Have you heard of Little Passports? This clever and whimsical mail subscription brings the world right to your kids' door. With a Little Passports subscription, my nine-year-old son gets a fun letter, activity, and toy every month, each highlighting a different country or US State. He follows along with the travels of the Little Passports' characters, tries each activity, and learns a new game or about a new item from each month's destination. He even gets a sticker to add to his Little Passports' play suitcase every month. We bring the activities with us on the road for in-car entertainment that's screen-free.
Read our full review of Little Passports
---
DK Eyewitness Travel Family Guides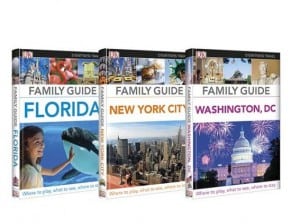 Before we travel, it's important to us to read up on our destination. While we are traveling, it's crucial we all know what we want to do and where to go. I feel like a failure if we finally arrive and my kids say, 'What are we doing here again?' Instead, to get them excited about where we're headed, we pick up a DK Family Guide. The guides are colorful, sturdy, and perfect to have in the car for quick reference by the adults, and entertainment for the kids.
---
Macmillan Audio Books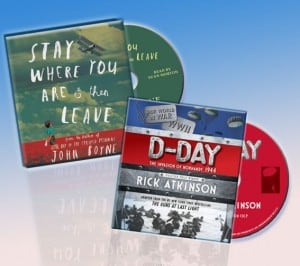 When my kids were too young to read to themselves, I started purchasing audio books to entertain them in the car. Now, even though everyone can read independently, we still listen to seasonal favorites or chapter books while driving long distances. MacMillan Audio Books are not just for adults: they have a wide selection of young adult and children's literature to choose from!
---
Road Trip Apps:
Trekaroo App
Did you know Trekaroo has its own app? The Trekaroo mobile app shows families pit stops in their immediate vicinity, or can be used just like the Trekaroo site, with the ability to search all locations. Parents can leave their own reviews using the app, which means you can rate that restaurant or park before you forget! Free.
---
Waze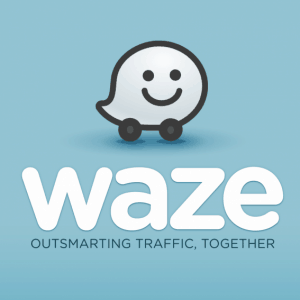 If you've ever been stuck in traffic (that's all of us, right?) you could have used Waze. I know many commuters who use this real-time traffic tool daily in their hometowns, but we like to use it when we travel, and we're navigating unfamiliar freeways. Waze will tell us where to expect traffic, and give even visitors great information on alternative routes. If you have an adult or teen passenger in the car, use Waze crowd-sourcing feature to leave your own input on traffic situations in real time. Free. 
---
Co-Pilot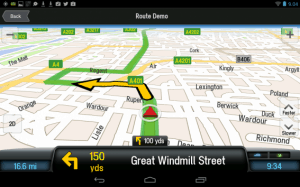 Don't have a dash-mounted GPS system in your car? Many travelers prefer to use an app. GoogleMaps reigns supreme in many cars, but if you're looking for something with more features, we recommend Co-Pilot. Check out our full review, comparing Co-Pilot to additional popular navigational apps. From $9.99.
---
Redbox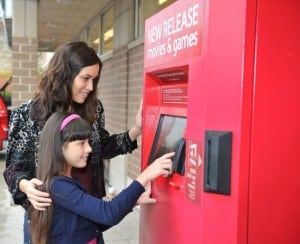 If you like using Redbox for quick video DVD rentals at home, don't forget to download the Redbox app to use on the road. What does it do for you? Redbox will search your location for the nearest kiosk, and even tell you what movies and games will be available (as well as what's being featured at Redbox locations across the country). We use this app every road trip, to avoid renting DVDs at home and paying hefty late fees. Free. 
---
Fuelcaster

I just love this app! Brought to travelers by Esurance, the Fuelcaster app predicts gas prices and tells you when to buy and when to wait! To get a prediction, just visit fuelcaster.com and enter the zip code. Fuelcaster will display a "buy" or "wait" recommendation based on calculations regarding whether the price of gas is expected to rise or fall in the next 24 hours. It will also show nearby gas stations (up to 10) along with their current gas prices, so you can see the lowest price in your area. For us, this is the most useful factor (since while on the road, we usually need to buy gas regardless). And once you decide which station to fuel up at, Fuelcaster will even help you navigate there. Visit esurance.com/fuelcaster on your mobile device.