Last Updated on
Trekaroo generates revenue from purchases made through links to our partner brands.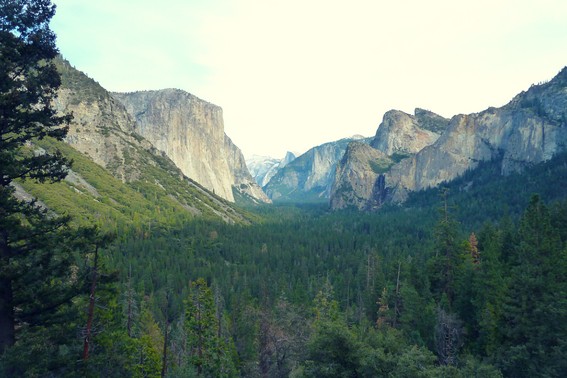 Photo By WomanInTravel
"Baby Bison euthanized after 'misguided' rescue attempt." (CNN)
"Vanessa Hudgens pays $1000 for carving heart into red rock of Sedona." (The Guardian)
"Woman lets hiker pass at Grand Canyon, falls to death." (USA Today)
This summer screamed horrific and stupefying news headlines. What is happening? Has social media shined a light on our lack of common sense when it comes to our National Parks? Or have we not shown the next generation how to care for our country's jewels? Because the truth is…
We don't inherit the earth from our ancestors; we borrow it from our children. (Native American Proverb)
What We Are Doing Right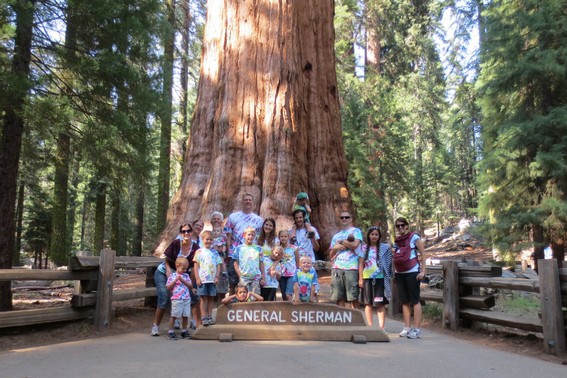 Photo By Tiffany Vaughn
As a whole, we are more aware of litter. (Woodsy Owl told us not to pollute, and we listened.) Smokey the Bear informed us that only WE could prevent forest fires, and although wildfires are still all too common in states like Washington and California, more awareness of the dangers of camp fires and lit cigarette butts has helped. Many families have taken advantage of the Jr. Ranger programs offered by the park systems and along with earning badges, kids have learned about individual parks and how to protect them. And lastly, awareness groups such as the Parks Project with the mission of "adventuring with a purpose" are part of a growing number of grassroots movements that propose both enjoying the parks and taking care of them along the way.
We know Trekaroo families are explorers and adventurers in our own right, so here are a few gentle reminders of how we can respect our National Parks and be stewards in passing them on to future generations.
Teach/Instruct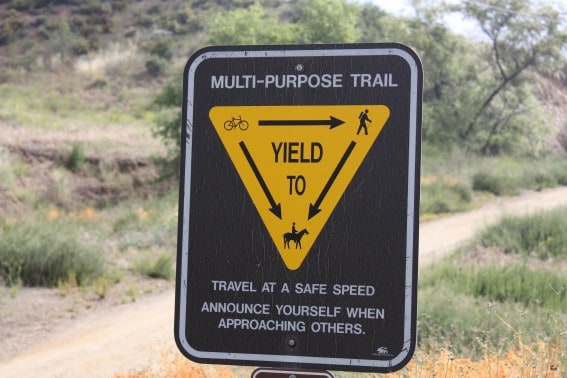 Photo By Heather Erquiaga
While hiking the redwoods of Northern California, I noticed my kids go off path to explore. I knew this was a "new growth" area not to be trampled on, but my kids did not. Why not? Because I hadn't TAUGHT them. What might seem obvious to us, might not be to someone else. Teach them! Before heading to the parks, try looking up that specific park's rules on their website. Go to your local library and read up on what you might see and experience. Explore the Visitor's Center at the entrance of the parks to know what you are walking (or driving) into. Other helpful hints include…
Stay on trails. Hey, we all want to take the road less traveled, but in the parks, stay on the path.
Pack it out. What you bring in, bring out. Trump that, and leave it BETTER than how you found it.
Read signs. Mesa Verde National Park keeps it simple by stating "Do not sit, stand, lean, or climb on the walls." Signs aren't killjoys, they are there for a reason and when actually read, can be quite helpful. Which leads to…
Don't touch. Don't touch structures or artifacts that have historical significance. And for goodness sake, don't carve your initials into ANYTHING. Look, we want you to have fun and experience all that the park has to offer, but if we all picked a flower or took home some wood, there wouldn't be enough for the next person to enjoy.
Stay together. I learned this the hard way in my 20s. Thinking I needed some "time alone," I went hiking alone, chose to go off the path, fell off a cliff…and have been paying for it since. Don't be like me – partner up.
Be a good trail mate. Like with driving, we are sharing the path. Step aside when it's tight and maybe even flash a smile. A cheery "hello" reminds us how we're not that different from each other, and we (at least on this path) find joy in similar things.
Keep it down. You're outside, your kids get excitable; that's good. But many people are in the parks to commune with nature, and running and yelling are going to be distracting.
Respect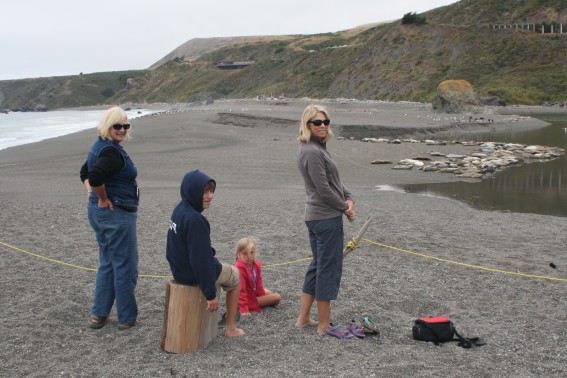 Photo By WomanInTravel
I believe we teach respect by example. The choices we make, such as putting our cans in the appropriate recycle bin to not walking in the path of an endangered turtle laying her eggs on the beach in Costa Rica, are being watched by little eyes who use our decisions as a barometer of what's wrong versus right. Be a good barometer.
As a child, I remember being ten feet away from the sea lions on the California coast. I reverently watched them sunbathe and slip back into the water. Now, because of other people's careless actions, I stand behind a yellow rope, squinting at them 500 yards away. I'm okay with that if it keeps them safe, but I'm sad my children will not have an encounter like I did. But teaching respect of the animals in the park seems to be a reoccurring discussion we need to be having more often.
With animals becoming more accustomed to tourists, there will eventually be more interaction. Here are a few simple things to remember when it comes to wild animals.
Don't feed the animals. These animals have survived before you arrived, so they will be fine without your carbs.
Don't go forward or try to pet the animals. I know they're cute, but that doesn't make them any less wild. Bears? Mountain Lions? Rattlesnakes? Read up on what animals you might encounter in the park and how to leave its presence.
Contact the rangers. Even if trying to be helpful, you may be more harmful if interacting with a lost baby or hurt animal. Find a ranger and let those who are skilled at the wildlife do what they've been trained to do.
There is no entitlement when it comes to respect. It is not MY National Park, it is OURS.
We abuse land because we regard it as a commodity belonging to us. When we see land as a community to which we belong, we may begin to use it with love and respect. (Aldo Leopold, author and conservationist)
Let's show each other respect so we all can enjoy these National treasures. Because as you know…We are all in this together.
Turn Off Technology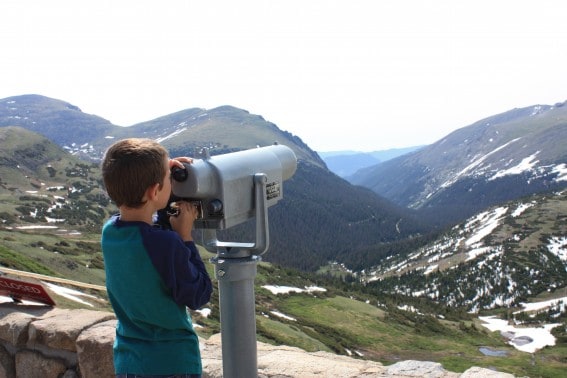 Photo By Heather Erquiaga
This is a touchy one, I know. Being a travel writer, I want to share my adventures with everyone. That's part of why I do what I do. But when I can't enjoy the majestic view because a drone is buzzing over my head or a selfie stick user is endangering other trail mates, I think it's time to look are our tech habits.
So what do we do? Many of the Trekaroo families make both camping trips and National/State Parks a "tech free" zone. Yellowstone is much more awe-inspiring when you look out the window instead of down at an electronic device.
"But how will I take pictures?" you may ask. Admittedly not always the easiest thing to find these days, a disposable camera is a great way for kids to really think about what they're shooting (because you've only got 24 chances!). What about a sketchpad? Bring pencils, charcoals, paints-anything to make an impression of what nature is displaying before them. Or what about (and this may blow your mind), taking a picture with your memory? Be present, put the camera down, and look all around you. Use all your senses to help nature come alive. She's putting her best out for you in form of sunsets, dewdrops, and baby deer; take a moment to breathe it all in.
Feel the Love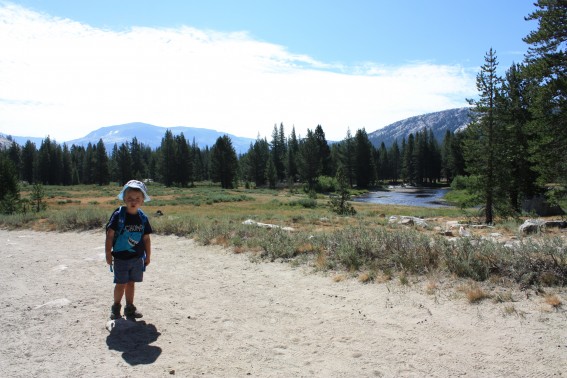 Photo By Heather Erquiaga
We want you safe. We want you to make smart choices. We want you to know the land that you knew as a child, and now pass that knowledge on to your children. Perhaps, just maybe, you are raising the next John Muir and your instruction and time at the National Parks is the impetus of a growing environmentalist or conservationist.
Featured photo by: Shutterstock