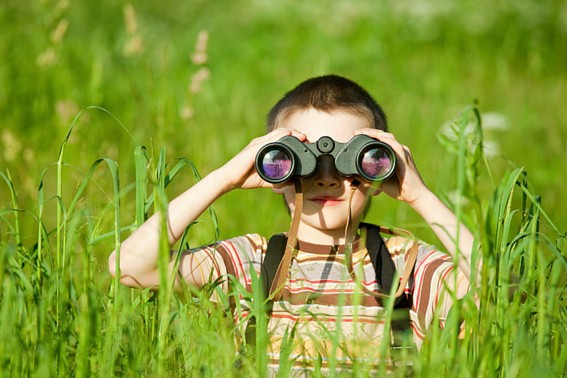 Photo by: Bigstock/naumoid
Heading out on vacation for some people means forgetting all about long school days and learning and just having a good time. Other folks don't mind adding some educational opportunities into the mix, and for some, it's a feature they look for when selecting a place to stay. Resorts across the United States have taken note of this, and many of them offer a chance for interested guests (some for adults as well as kids) to have fun while they learn a bit about their surroundings and the unique environment they happen to be in. Often a place will have a history that's worth hearing about or a wildlife or ecological program that will keep kids busy while they learn something, too. Check out these resorts with educational programs that are worth getting excited about, and a few that are downright amazing.
Hawks Cay Resort, Duck Key, FL
Hawks Cay Resort has repeatedly been nominated as one of the top family resorts in the Southeastern U.S. and they have also been offering programs that stimulate more than just the desire to go to the beach for some time now. This year they debuted something that promises to up the ante even more – their Camp Hawk Environmental Education Program. According to the description of this program, it offers children ages 5-12 the opportunity to learn about the unique Florida Keys ecosystem and beyond with engaging topics that range from bugs to birds, sea creatures to creepy critters and even Florida's wacky weather. Created by a certified teacher, the program is based on educational theory and supports the state's educational standards in addition to being a great way to have fun while enjoying the resort. What's not to like about that? Enjoy all of the wonderful amenities of the resort and dive into the workings of the local ecosystem, too. Science has never sounded so fun.
Ritz Carlton Resorts, most locations
When you enroll your children in the Ritz Kids Program at this high end resort line, you can treat your youngsters to some of the coolest knowledge on the environment out there. The program caters to kids aged 4-12 and exposes them to well-researched, engaging, and and immersive activities related to the environment. These programs were created for kids through an exclusive partnership with Jean-Michel Cousteau's Ocean Futures Society. Here, kids can explore and learn about the natural wonders of the world and begin to gain an understanding and appreciation for how our planet works and how to better protect it. Content in the program is centered around several core areas, and is varied enough across locations to be unique to each resort and their environment. It is a robust program and promises to offer learning opportunities for kids that they may not get anywhere else.
Cloister at Sea Island, Sea Island, GA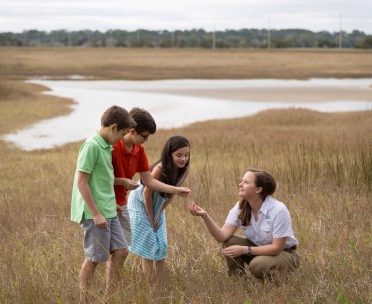 At the luxurious Cloister at Sea Island, there are programs year-round where children learn while having fun. During the summer, Spring Break and holidays, the staff are joined by a specially-chosen team of college students who help to make the youngster's experiences even better. For ages 3-14 (kids must be potty trained) Camp Cloister offers a host of outdoor discoveries, games, crafts and nature experiences. Kids ages 7-14 can join a Naturalist Monday to Friday for terrific hands-on experiences as part of the Sea Island Junior Naturalist Program. Learn about the area's many and diverse ecosystems and the region's local animal life. All ages are welcome at the Fish Dissection and Dock Fishing Program. Learn about local species, get a chance to fish off of a dock, and watch staff perform a real dissection (if you want). Kids can even learn to ride a bike here, with 30 minutes lessons available for all-aged guests.
South Seas Island Resort, Captiva, FL
Located on the Gulf Coast of Florida, South Seas Island Resort hosts a wonderful environmental program that focuses on hands-on discovery and the opportunity to experience and interact with the area's diverse ecosystems. Topics of discovery include bivalves, barnacles, sharks, crabs, shorebirds, manatees, dolphins, and fish found in Pine Island Sound and the Gulf of Mexico, as well as birding excursions. Sessions are held for three hours, a half day or a full day. There are also private swim lessons here, and a Scoutabout program which challenges kids to discover things about the resort, grab a wristband for each and then turn them in at the end to become an official Scoutabout member and join the wall of fame. These programs have recently been expanded and will appeal to picky teens and tweens, too.
Terranea Resort, Rancho Palos Verdes, CA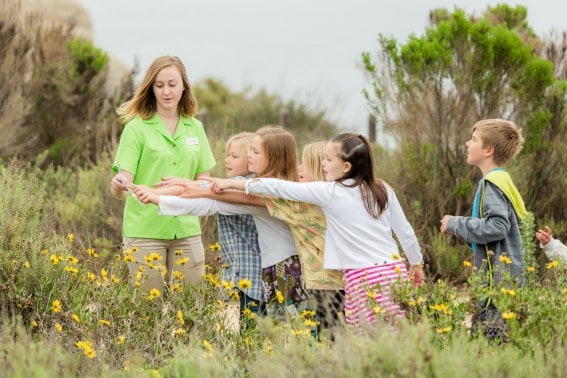 The SoCal ocean oasis Terranea Resort offers families the opportunity to participate in Aqua-Terra Adventures, which brings guests of all ages up-close and personal with local flora and fauna. The program offers everything from a lesson in the art of falconry to nature hikes. The Kids Camp features specialty learning adventures on the resort's nature trail, ocean exploration, wildlife spotting, creative inspiration painting and cooking sea-side, as well as the opportunity to explore tidal pools in nearby coves, check out local marine life including starfish, sea anemones, small fish, baby octopus, and more.
The Greenbriar, White Sulphur Springs, WV
How cool would it be to stay in a resort where former Presidents have stayed? The Greenbriar is that place. It is steeped in history but offers all of the amenities of a luxury resort, with some amazing educational activities thrown in as well. There is no shortage of things to do here, and learning about the resort's interesting past is part of the fun. Did you know that part of The Greenbriar was once a top-secret emergency Cold War fallout shelter? This secret underground bunker is now open to tour for guests as well as members of the general public. Get a unique and in-depth look behind the hidden doors and explore an amazing piece of our country's history carved beneath the mountains. It's an experience like no other. In addition to this amazing activity, guests at The Greenbriar can learn about fish and fowl through their educational fishing and falconry programs. You won't forget your visit to this resort.
Acqualina Resort & Spa, Miami, FL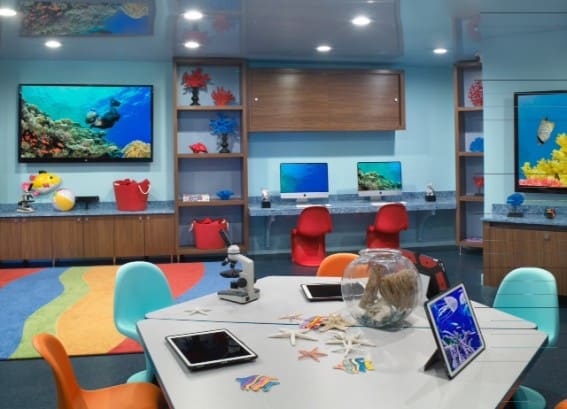 Vacationers in Miami can take part in Acqualina Resort's ocean and sea-life inspired program, AcquaMarine, which is based out of the resort's 500-square-foot center of the same name. This program is complimentary and offers supervised activities geared towards kids aged 5-12. Here they can learn and discover new things related to the ocean and area marine life through hands-on activities. Themes such as The Colorful World of Reefs, Predators of the Sea, and Save the Sea and Sea turtles are just some of the starting points for learning. In addition, kids are able to use computers and iPads to customize their learning experience within each theme. Imagine heading to the beach to size up whales or creating an edible coral polyp. Do these things and more at this amazing luxury resort.
Resources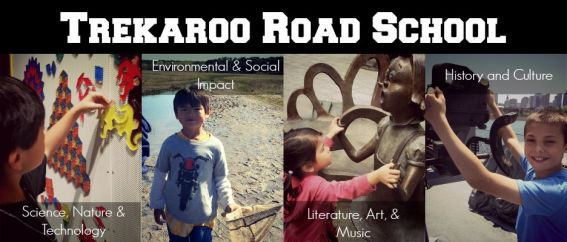 Other great resorts with programs that touch on nature, culture or history include Samoset Resort in Maine, Hyatt Regency Tamaya Resort in New Mexico, and Outrigger Resorts among others. Is there a favorite resort of yours that offers great educational programs? Let us know in the comments.
You may also like: Disney Education: Your Kids Taking Classes Inside The Parks, Road School Guides For Educational Travel With Kids
Unless otherwise noted, photos are courtesy of the mentioned resort.
Featured Photo by: Bigstock/naumoid