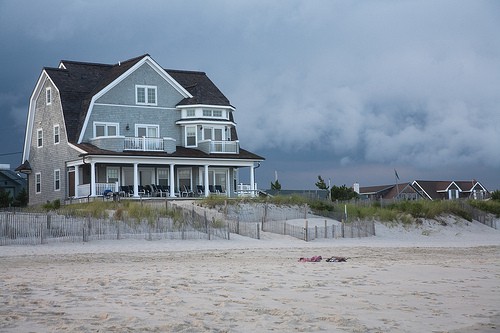 When planning a vacation, one of the first things my family does after deciding on our vacation destination is book lodging.  For most of us, this comes in the form of a hotel.  However, in some areas such as the Jersey Shore where I live, vacation rental homes are more plentiful than hotels.
If your family is like mine, you may be a little gun shy about jumping into a vacation rental.  We just have so many questions and don't know where to start.  There is some comfort in the familiar and staying in hotels brands that we trust.  All the unknowns involved in renting a home for the first time make it a scary prospect!  To answer some of my questions and quell some of my worries I began to ask around.  This led me to Chris Fotache, owner of Jersey Shore Vacation Rentals.  While his site specializes in finding rental properties in our area his advice is great for wherever you may seek a vacation home.
Taking the Plunge
I let Chris know I was among the uninitiated when it comes to home rentals and asked him what he could tell me to ease my first-timer fears.  Chris believes it comes down to availability and management.  In some areas, such as here at the shore, there are no resort-style hotels and rental homes are more plentiful than motel or hotel rooms.  Rental homes offer families a larger variety of lodging options and as well as the comforts of home.  Just like staying at a new hotel for the first time, you may not know what exactly you are getting until you get there, but unlike a hotel which is working with hundreds of customers at one time, a vacation home owner only has one customer to consider at a time, you.
Benefits of a Rental Property vs. a Hotel Room
The most obvious benefit of staying in a home instead of a hotel room is the additional room.  Chris points out there are more benefits than just additional living space.  For an extended stay, a rental home may be more cost effective than a hotel stay for the same period of time, especially if your group is large enough to require more than one hotel room.  Another benefit is that it is a great way to reconnect or bond with your family and friends.  What better way to spend time together than sharing a home?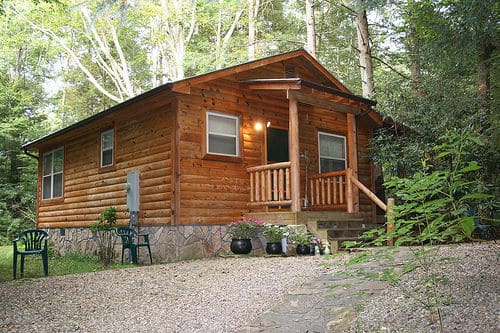 Finding the Perfect Home for Your Family
So now I'm wondering how I go about finding the perfect rental home for my family.  Chris points out that you need to start by finding the best location for your needs.  Is the purpose of your visit to be family-friendly or are you looking for nightlife?  Are you looking for pristine beaches or a spot in the woods?  Once you find the region that fits into the type of vacation you are looking for then it is time to look at the home itself.  You should look at the size of the house in order to find something appropriate for the size of your family or the group that you will be traveling with.  You will also want to note location of the home in relation to local attractions such as restaurants and activities.  Chris recommends some highly reputable sites to begin your search and browse hundreds of vacation rentals.  Some of the largest websites are HomeAway or VRBO (Vacation Rentals by Owner). Sites with more of a local focus such as Jersey Shore Vacation Rentals offer home listings as well as regional information such as event listings and  beach information.
What to Watch For
Again, as a newbie to the rental arena, I want to know what to avoid and what to watch for.  Chris recommends staying with specialized sites with well-known reputations.  These sites take steps to ensure that scams aren't offered to help protect the renter.  Sites like Craigslist are becoming popular resources, especially for last-minute deals, but you should be extra cautious using sites like these as you are more likely to encounter scams.
It isn't easy to spot a scam so renters need to pay attention to the ad itself (is the ad clear and professionally written?) and to the behavior of the home owner.  Red flags include avoiding phone calls and requesting wire transfers or other unusual payment arrangements.
Realtor vs Home Owner
I asked Chris if there was a benefit of renting a home through a realtor vs. going through the home owner directly.  He pointed out that a large percentage of owners rent out directly without the help of a realtor so you may miss out on some great properties by only going to a realtor.  Home owners have to pay a commission to a realtor so you may be able to find better prices when working directly with the owner. However, to make sure you are finding the best home for your family or group, keep your options open and browse both realtor websites and rentals-by-owner websites like those listed above.
When to Book
My next question for Chris was how far ahead should a family be prepared to book a rental property?  He stated that the best homes (as far as location and price) are often booked a year in advance and often by the same family who like to rent the same house every year.  Here at the shore, winter time seems to be when most of the properties are booked.  The longer you wait, the less likely you are to find a nice home with a good price.  The closer you get to high season, the more likely that the homes left are over-priced or furthest away from a prime location.
Bargain Hunting
I asked for tips on scoring a deal and while the resulting answer was what I was expecting, I was hoping for a potential surprise tip.  Chris points out most home owners that are renting out are unlikely to negotiate.  If they are in a high rental area, they know that they will most likely rent out their property for the entire season and what they can get in terms of price for the property.  Occasionally you may be able to snag a last minute deal as a result of a late cancellation and you can often get better rates if you are renting for multiple weeks or an entire season instead of just one week.  Off-season rates are usually lower as well.
I'm glad I had the chance to talk with Chris and get some good advice.  I'd love to hear some more tips from our Trekaroo families as well!
Related:
---
Travel with kids to: CA |CO | DC | FL | HI | IL |MA | NC | NY | OR | PA | TN | TX | UT|VA | WA