It's hard to believe that these amazing four weeks and 8000 miles have already come to pass. I've been planning the details of our Troo American Road Trip adventure for so long- dreaming about what this trip would be like, the things that my family would get to see and do- that I can't believe that the trip is over and I am already printing the pictures, assembling the scrapbooks, and enjoying the memories. But now that I've had a little bit of time to look back and reflect on our trip, I wanted to share with you some of my personal notes of what worked on this trip, what didn't, and whether or not I would be willing to do the whole thing again!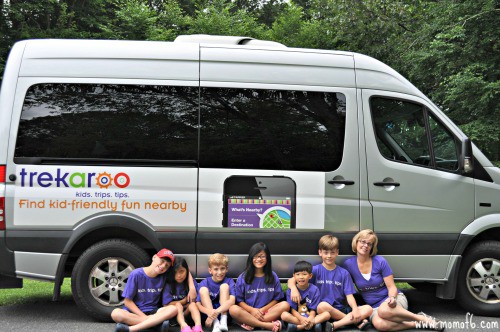 Our Road Trip Itinerary
Our route took us from New York out to the "Great American West"- covering 19 states. And while our itinerary was jam-packed with many destinations and activities- it was rare that we felt rushed or that we were merely "glossing over" a location. Occasionally I regretted that we didn't have more time to spend in a place that I fell love with- such as the Grand Teton National Park area in Wyoming, but the kids were always ready to move on to the next adventure. Looking back- there wasn't a single place that we visited that I wouldn't want to see again! 
The Fine Art of Planning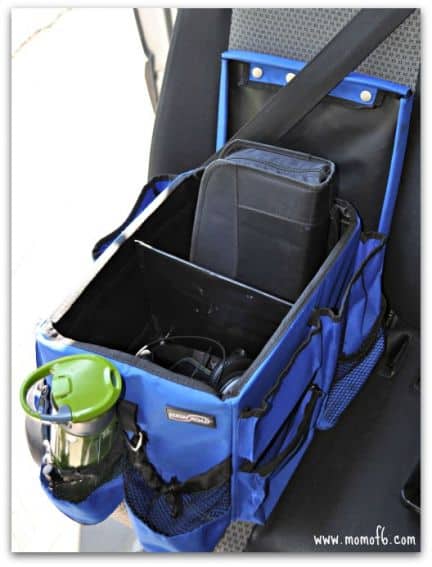 Before we departed on this family road trip I spent many hours carefully planning how I would pack the car, what I would take along in terms of clothing, gear, and supplies, and I cultivated a careful list of exactly what I thought we would need. I decided that we would maximize our space and efficiency by ditching traditional suitcases and duffle bags and instead using a system of bins and shopping bags for our belongings.
But now that I have the benefit of hindsight, what would I do differently? Not too much. The idea of using stackable plastic bins and shopping bags with our clothing and gear arranged by day instead of by traveler really worked well for us. It made it so simple to check in and out of hotels and to easily locate exactly what I wanted (rain jackets, medicines, extra socks) when I needed to get to them quickly.
The one item that I wish I had brought along with us would be a long handled broom- to sweep out the crumbly contents on the seats and the floor of my car. And if I had to do it all over again I probably would have skipped the one night of tent camping just to eliminate the need to pack the tent and additional sleeping bags and pillows. But the one item I was so glad that we had with us, was a can of Febreeze air freshener! Many nights it was 7 people and 1 bathroom… and well- you get the picture!
Check out all my packing video tips & tricks!
Family Favorites
We packed a childhood's worth of experiences and memories into four weeks. Here were some of our favorites:
[wooslider slideshow_speed="5.0″ smoothheight="false" slider_type="attachments" limit="8″]
From hiking and seeing wildlife in Rocky Mountain National Park, to tracking a herd of bison in Grand Teton National Park, or zipping down the alpine slide at Snow King Resort in Wyoming, we were not short on fun.  Take a hike in a canyon- we loved Utah's slot canyon and of course the Grand Canyon in Arizona. For some lively entertainment, consider white water rafting the Arkansas River with Echo River Canyon Expeditions, watching the Cardinals game from the hotel room window at the Hilton St Louis Ballpark, or seeing a 9-day old baby zebra at The Wilds in Ohio, some of our favorite parts of our trip!

Would We Do It Again?
Were there moments of kids fighting, Mom-exhaustion, and not to mention the wheel coming off of my car that were awful at the time? Yes- there were. But those moments pass and aren't even part of my memory, feelings, or emotions about the trip. What I think about now is everything that we did together, how amazing it was, and how lucky I feel that we were able to do this together.
And during the long drive back towards New York from Colorado, all that I could think about was doing this again! I was already planning in my mind an itinerary that would take us through the northern part of US- through South Dakota, Montana, and all the way out to California and the Pacific Northwest. Will we do this next year? I really can't be sure… but this road trip definitely fueled a hunger and a passion both in me and in my kids to travel further and see more of the United States.
Feeling Inspired to Plan Your Own Road Trip?
We've created a slew of video guides on exploring great destinations on the road, as well as offering practical packing and planning tips.  In our videos on the Top 5 Kid-Friendly Things to Do in Rocky Mountain National Park, Wyoming, Southern Utah, the Grand Canyon, Colorado, the city of Colorado Springs, or St. Louis, we've put together some inspiring fun activities for your family to enjoy.  Take a peak at the fun in Wyoming:
In addition to great location specific videos, we've also got plenty of road tripping advice to share covering packing, planning, and managing the kids in the car.  You can follow my family's entire road trip and check out every one of our videos at our Troo American Road Trip main page.
So What's Holding You Back?
Throughout the planning stages of our trip, while we were traveling, and since we've been back home, I've spoken with so many people who just love what we did- and then tell me that they wish they could take just such a trip "someday." And then they follow up that remark with, "When the kids are older," or, "I don't know if I could handle taking my kids that far," or, "I don't know how to plan something like this." It seems as if so many people share the dream of road tripping with their kids- but something holds them back from actually doing it.
So I would love to hear from you… what's holding you back from taking your own Great American Road Trip?  Let us know in the comments!
Follow the journey: