Horseback riding might not be your first love (or even on your list of "likes"), but family dude ranch vacations may turn out to be your favorite getaways of all time.
My kids love going to Disneyland, and we are spoiled because we only live 30 minutes away. They know how awesome it is, yet I was surprised when I asked them one morning,
Would you rather spend a week at Disneyland (with a hotel pool!) or a week at a dude ranch?"
All 4 piped up quickly with shouts of "DUDE RANCH!"
So, you might ask, what is all the fuss about? What's so great about an all-inclusive stay at a family-friendly guest ranch that smells like hay?
Top Reasons to Enjoy Family Dude Ranch Vacations:

[wooslider slider_type="attachments"]

The Trekaroo team has had such amazing times with their families at guest ranches that we challenge you to consider stepping outside the box and plan your own next favorite vacation… at a Guest Ranch!!
Explore more posts in our Family Dude Ranch Vacations Week:

Enter to Win a Week-Long Family Dude Ranch Vacation at Flathead Lake Lodge.
Score Exclusive Discounts to Family Dude Ranches Across the Country
Choose the Dude Ranch that is Best for your Family (We've rated them!)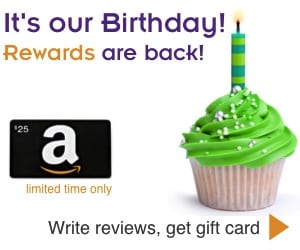 Love writing reviews for Trekaroo?
For a limited time, write reviews & get an amazon gift card! Refer your friends to get more rewards!
Disclosure: This series is sponsored by Top50Ranches, the leading resource for travelers seeking ranch vacations, Flathead Lake Lodge, Tarryall River Ranch, Majestic Dude Ranch, Zapata Ranch, The Sugar & Spice Ranch, The Home Ranch, Elk Mountain Ranch, and Greenhorn Creek Guest Ranch.
Featured photo by: Michelle McCoy