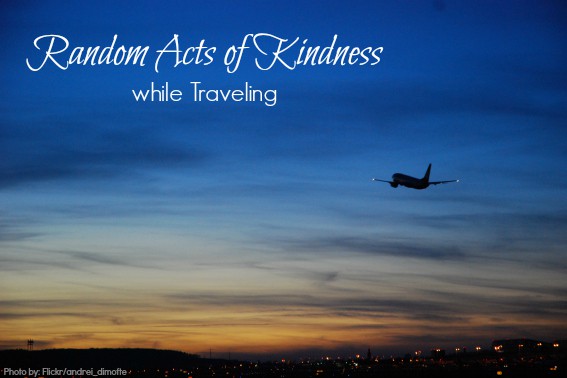 Travel can be complicated and sometimes frustrating. At times, these complications threaten to overwhelm the good memories. Recently, my family experienced some random acts of kindness while traveling that changed a challenging situation into a memorable one.
My Story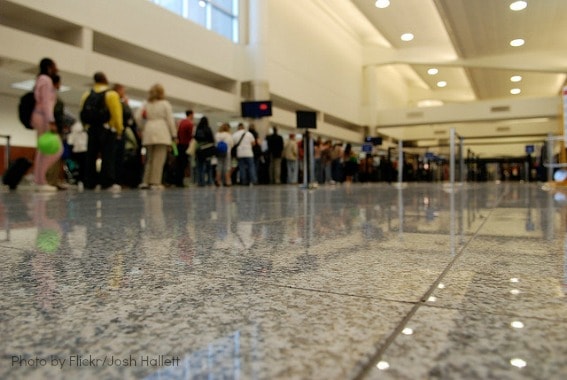 After hours spent waiting for our very delayed plane in the small, non-air conditioned airport of Providenciales, Turks and Caicos, we finally made it to Miami. There I again found myself waiting, this time just past passport control, alone with my then six and four year old children. We were waiting for my husband, who was not an American citizen and thus was required to go through a different line. Our trip to the Beaches Resort in Turks and Caicos had been wonderful, but upon leaving the resort that afternoon, the trip had been challenging. We were supposed to be on a plane, halfway back to Seattle by this point in the evening, but flight delays had put us five hours behind schedule and we had missed our flight. It was hot, we were sweaty, and it was now late at night and there was no news as to when we'd be getting home.
When my husband was able to join us and we finally lined up with our luggage for the final step at customs, it was 10 pm. We stood in line, sweaty, disheveled, tired and stressed with our exhausted (but remarkably calm) little kids. I was about to break down in tears. I felt bad that my husband would miss an extra day of work due to the delays. Just then, a customs official looked up from where he was standing and chatting with a coworker. He looked me in the eye, walked over, and opened up another lane. He then motioned me and my family out of the middle of the line where we were standing, processed us quickly, and sent us on our way. The customs agent didn't do anything extraordinary, just an extraordinarily simple act of kindness. It gave this tired mom a pep in her step and powered me through the rest of our long trip home.
Later, as we stood in line to re-book our flights home, I noticed strangers showing kindness, one upon another to each other. People had formed groups with others heading back to the same city. They were watching out for each other's bags, taking turns using the restroom; those with extra snacks handed them around, making sure that the pregnant lady and kids in the line were getting enough to eat; when they got their new tickets, they waited for the others heading to the same hotel. They made sure each fellow traveler knew where they were going.
This experience was so meaningful to me that I have shared it with many people since our return last year. And it made me yearn for more of these kinds of stories. We hear so much about the rude behaviors faced while traveling, but what about these small acts of kindness? Here I have collected some of my favorite stories from friends and co-workers. Sometimes it's the smallest acts that stick with us and that make all the difference.
Sunshine in His Hands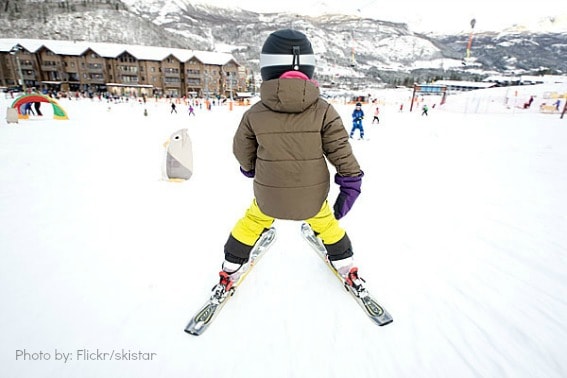 We were on a ski trip when my nine-year-old came home crying. He had got his gloves wet from snow and did not come inside the lodge until his hands were practically frozen. He was inconsolable as we we tried to warm him up and calm him down. A woman came over and gave him her hand warmers. She said, "hold these and think of sunshine." It was such a nice, simple gesture, and worked to distract our son for a bit while his hands warmed up.  (Sharon Rigney)
Friends for Life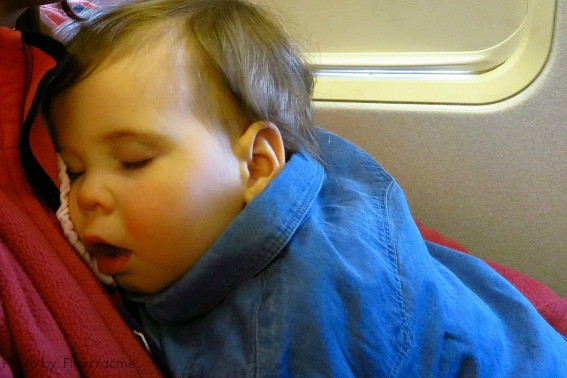 I was on a flight to travel to New York City with my nine-month-old daughter. Everyone on the plane was steering clear of us, except for one nice lady who boldly sat right next to me. It turned out she was a working mom with a new baby at home traveling on business. My daughter eventually fell asleep as we talked the entire duration to New York. Upon arrival, she insisted we ride into the city together using her car service. She dropped us off directly in front of our hotel. We are still friends to this day. (Marisa Langford)

Above and Beyond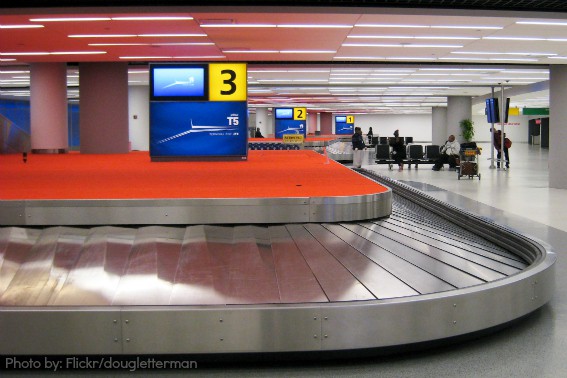 My daughter and I were traveling back to the U.S., but because the tickets were odd, we didn't know if we had to get our bags and re-check them for the next leg. Just after a control point, we set off to find out what we could. We popped our heads into an office that we happened upon a few feet further. It was obviously not this woman's job or even related to it. It was not even the office of the airline that we were flying, but she stopped what she was working on, looked up our flight information, gave us an answer, and then looked up which gate we needed to go to next. (Donna McDonnell)
An Unexpected Guide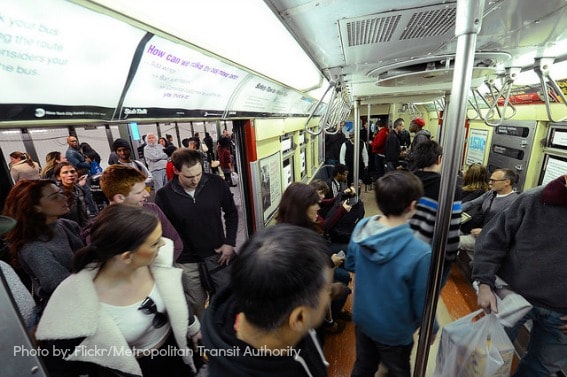 We were on our very first trip to Manhattan, and my daughter, who was just a little over three years old, desperately wanted to visit Toys R Us in Times Square -first thing. My mother, daughter, and I hopped aboard a train. It was rush hour and very crowded. As soon as the train started moving, we debated to each other whether we had stepped onto the correct train. Just then, a woman with pasty, white skin, dressed all in black with tears and shreds in them stood beside us. She had bonded vampire teeth, but this didn't stop her from assuring us that we were on the right train. She even told us which stop to get off at to get to the store. When it was time for us to go, she helped clear a path towards the train door and held it open for us. (Karyn Locke)
Christmas Eve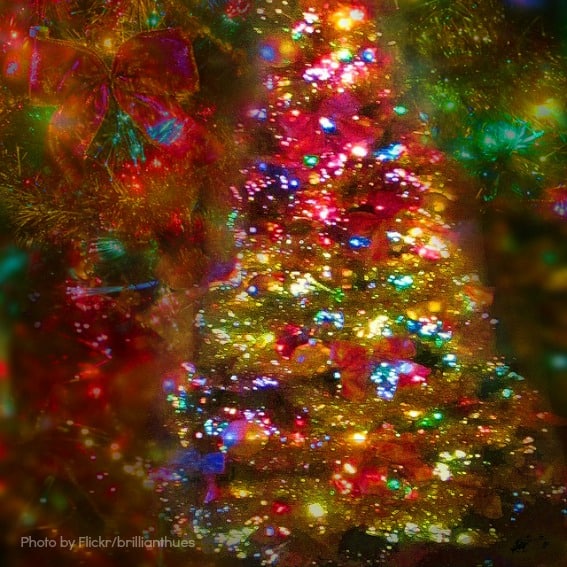 On the evening before Christmas of 2009, I was driving across Canada to get to my shiny new job in Alaska. My boyfriend and I had rolled into Prince George B.C., checked into a Ramada, and quickly learned it was too late to find food -even the Denny's was closed for the holiday. The Ramada attendants found out about our problem and called our room. They  invited my boyfriend (now husband) and me to a dinner in the hotel that they held every year for flight attendants staying over on Christmas Eve. The company and food at 10 pm that Christmas Eve could not have been better. Upon finding out that we were road-tripping 2500 miles the next morning, the flight attendants gave us their goodie bags, packed with yummy snacks for the road. (Amanda Williams Jones)
Chain of Kindness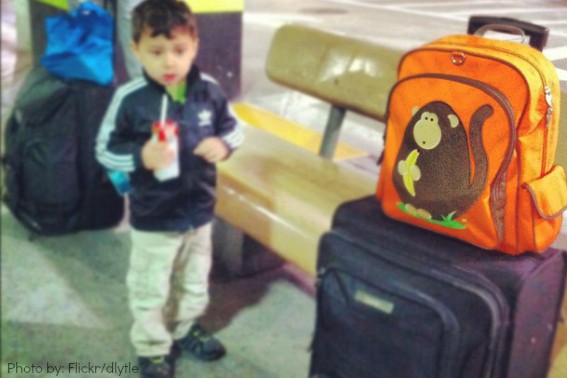 I was traveling alone with my active son who was three at the time, juggling a stroller, a car seat, and a backpack. An American Airlines agent noticed my problem and offered to take the car seat off my hands walking it onto the plane we would soon board and leaving it on the seat assigned to my son. This simple act set off a chain reaction of kindness by those who witnessed her: a young man helped an older lady get settled on the plane then ambled back to his seat; a woman helped a man she didn't know buckle his daughter's car seat in. The flight crew to our connecting location in Dallas was also nice and personable. The tone was set and a businessman on the flight offered to carry my son's car seat to the connecting flight for me. (Kristine Dworkin)
The Maid(en) Tooth Fairy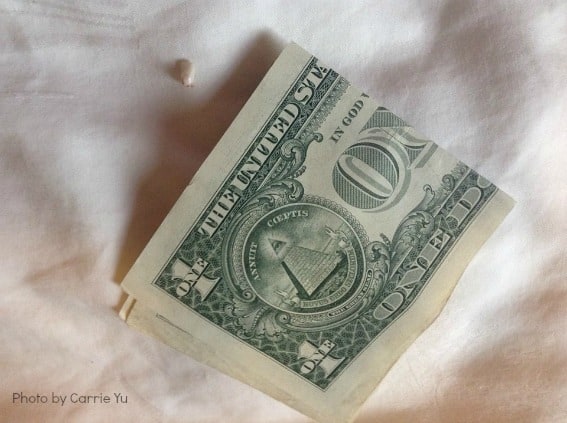 On our first night away, my son's tooth fell out during dinner. He made a comment about putting it under his pillow and my other son pointed out that the tooth fairy might not come while we are on vacation. (For once I was thankful for one of my kids piping in). Even on the best of days, the tooth fairy is simply unreliable at our house. Add five people in a hotel room. Add two boys to a hotel bed. The chances of not falling asleep before the children, slipping into my wallet and under a pillow unnoticed seemed unlikely.
The next morning we were out and about sightseeing and the subject of the tooth fairy came up. Did she come? Well of course not! But we were wrong. We returned to our room late that night and when pulling the covers down to get ready for bed, my son found money under his pillow, right alongside his tooth. My husband and I looked at each other. We walked over to see carefully folded-up money and realized it was the tip we had left for the maids that day.
On our way out of the hotel the next morning, the maids were out in the hall. I asked one of them if she had been in our room the day before and she confirmed. I simply said "thank you" with a knowing look since the kids were right beside me. She responded, "No problem! I have kids too."  To be sure, she received an extra tip and I was quick to speak with the manager about her act of kindness. It's nice to know moms have each others' backs. (Beth Keklak)
Have you experienced a random act of kindness while traveling? Tell us about it in the comments.