Drum roll……
Trekaroo's Superoo Council is proud to present
The Fabulous 2011 Superoos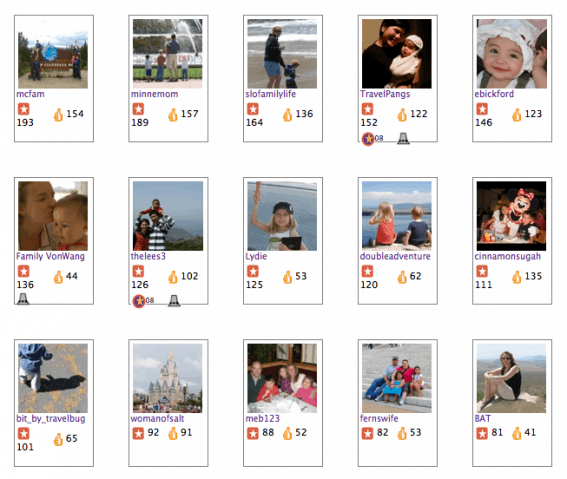 The Superoos were handpicked from thousands of  Trekaroo profiles and reviews.  Selected for their remarkable savvy and commitment to helping other families find fun things to do together.  Building a site like Trekaroo takes a village – actually a very large village.  It's only through the effort of many families sharing about their experiences and answering questions, that Trekaroo is what it is today.
We appreciate the effort of every family on Trekaroo, but these Superoos deserve special recognition.  These members have shown that they never stop exploring both near home and far away.  Most importantly, they don't sit on their experiences, they share the good, the bad, and the ugly with the community.  They've invested hours helping other families on Trekaroo find the best places to spend time together and encourage others to join as well.
In 2010, we sent Superoos on fun assignments across the U.S. to bring you the inside scoop on some superb family-friendly attractions and hotels.  Here is a small sampling of what they reviewed:
This year, we're expanding our Superoo program with the help of our new Destination Guroos.  They've already started to identify places in their region that are great for families. The Guroos are making arrangements for our 2011 Superoos to make special visits to bring you the inside scoop about each of these locations.  Get to know the Destination Guroos.  We're excited to hear about all the fun places that our 2011 Superoos will be visiting this year.
To find out more about our Superoo program for elite reviews and how to get selected, read more about Superoos here.
Please join me in congratulating our 2011 Superoos!
LiLing Pang (Travelpangs)

CEO & Co-founder