I love cities. Walking through a city's business district, I always try to take the time to look up and marvel at the skyscrapers stretching upwards to the cloud. Each night that I'm in the city, I enjoy trying a new ethnic cuisine, from Ethiopian to Thai, at neighborhood restaurants. And, a favorite pastime of mine is people-watching in urban parks.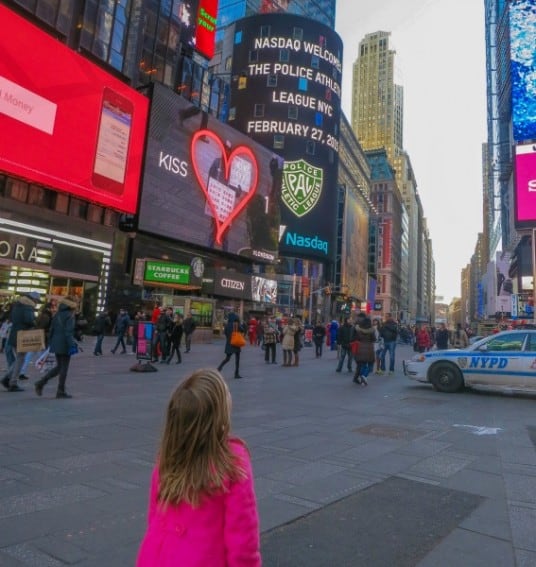 But, I have a confession to make; I'm totally overwhelmed by New York City. It might be just too much city for me. On my first trip to the city with my 6-year-old daughter, I promptly got us lost on the subway less than 15 minutes after arriving at the train station. Yes, it's embarrassing for this seasoned urban transportation rider to admit; I gave up on the subway and took taxis the remainder of the weekend.
There is a simple way for parents to make this admittedly overwhelming city just a bit more familiar before ever leaving home; open a book and read about the city. Many children's classics are set in New York City, and there have been numerous picture books over the years written about America's most legendary city.
Look for current hotel deals in New York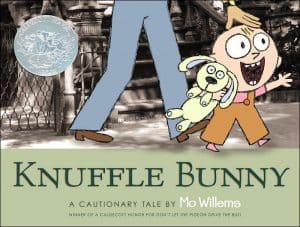 Picture Books for Toddlers and Preschoolers
From skyscrapers to laundromats to subway trains, a city must seem so noisy and strange to a little tot who is more accustomed to forests, mountains, or cornfields. But, there are plenty of books available to familiarize little ones with all things New York City.
Parent Tip: When you're actually visiting New York City and visiting the Metropolitan Museum of Art, be sure to stop by the museum's library which is very popular with families of young children. It's the perfect place to introduce your tot to the vast collection of the Met.
Products from Amazon.com
‹
›
Picture Books for Young Elementary School Children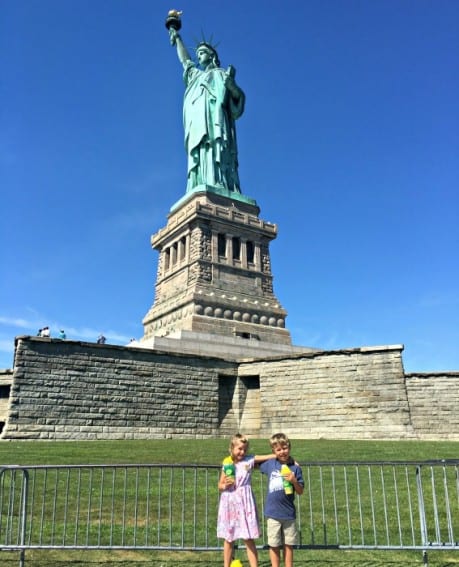 Chances are you kindergartner has heard about New York City and the Statue of Liberty in school and is ready to explore the city. There are dozens of great picture books available that tell a story about a place in the city, like Eloise's adventures at the Plaza Hotel, or an event, like Balloons over Broadway: The Story of the Puppeteer of Macy's Parade.
Parent Tip: If the Statue of Liberty is on your must-see list of things to do in New York City, check out Trekaroo's Road School article, Road School: An Immigration Tour of New York City.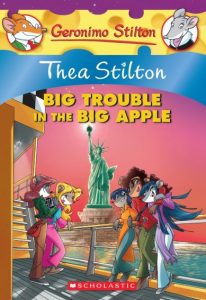 Early Reader Chapter Books for First and Second Graders
If your early reader is currently devouring every chapter book in sight, I recommend packing a New York themed story from their favorite series in their carry-on bag. Both the Geronimo Stilton series and the Magic Treehouse series have New York City themed books. (Of course, they make good read aloud for younger ones not quite reading on their own too.)
Check for hotel availability in New York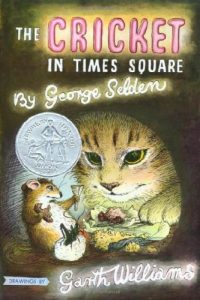 Classic Children's Literature for Upper Elementary or Family Read Aloud
Several classics in children's literature written over the past 50 years are set in New York City.  Reading one of these is the perfect way to get excited about an upcoming trip to New York City. Many of these classics are often recommended as good read aloud choices for even younger children.
Parent Tip: If you don't have time to read one of these choices aloud before your trip, consider borrowing an audio book copy or digital copy from your local library prior to setting out on your next road trip.
Map Books & City Books to Introduce your Child to the Big City
Although there is plenty of great literature out there to keep your kiddos interested in learning about NYC, there is also plenty of non-fiction books to help them get started on a big city adventure. Consider the following non-fiction books.
The Cities Book by Lonely Planet Kids
How Cities Work by Lonely Planet Kids
City Trails – New York by Lonely Planet Kids
Pop-Up New York by Lonely Planet Kids
Classic Children's Movies Set in New York City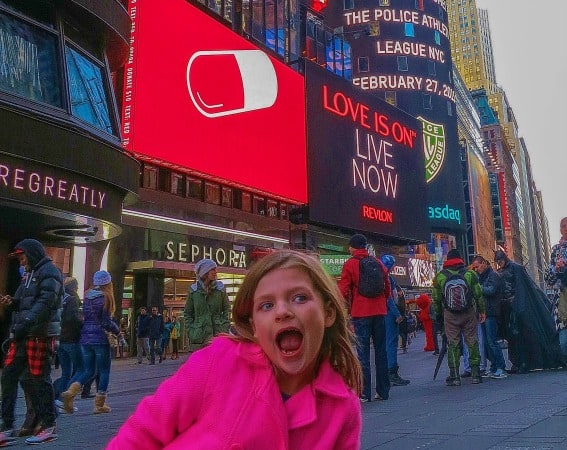 Look for the best hotel prices in New York
Books aren't the only way to familiarize your kids with the Big Apple. There are countless children's movies that feature the city as well. Here's a few appropriate for the elementary school crowd.
Elf
Newsies
Mr. Popper's Penguins (watch this if you plan on going to the Guggenheim Museum!)
Night at the Museum (a must-see for the Museum of Natural History)
Note: This article contains affiliate amazon links.
Lead Image by Shutterstock
SaveSave