Trekaroo families love Portland, Oregon. Pacific Northwestern mom in the know, Lora Shinn of Cascadia Kids has put together a great list of places to stay, play, eat, and shop while enjoying a weekend in the Rose City with kids. You'll find these great kid-friendly Portland destinations, plus more fantastic insider Northwest info in her book,  Northwest Kid Trips.
Portland: Where to Stay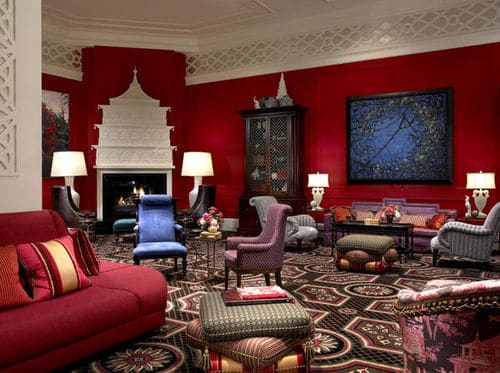 The lovely Hotel Monaco provides lots of great extras, including goldfish babysitting, a wine (and juice) hour and children's bathrobes. The kid backpacks keep children busy – but the primo downtown location ensures easy access to the MAX line, which delivers families to Washington Park.
If you'd like to go with a neighborhood stay, the Northwest Portland hotel, Inn at Northrup Station, offers suite-style rooms right in the middle of a genteel neighborhood packed with restaurants, coffee shops, parks and boutiques. Book a room with a kitchenette, so you can take advantage of farm-fresh picks from the Portland Farmers' Market.
Portland: Where to Play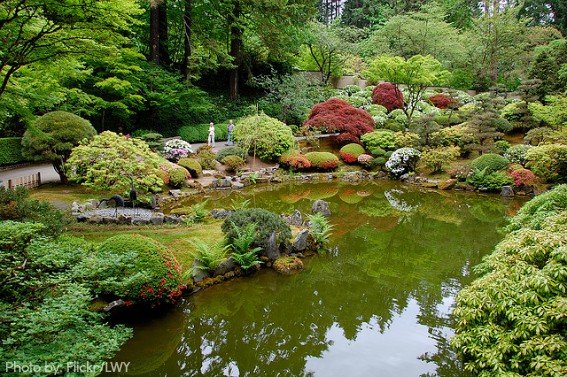 For a full day of fun, ride the MAX line from downtown Portland to the 78-acre Washington Park, a springboard to three great attractions: Portland Children's Museum, the Oregon Zoo, and World Forestry Center Discovery Museum. Mix and match according to your child's age  — Portland Children's Museum is fantastic for the under-8 set, Oregon Zoo for all ages, and World Forestry Discovery Museum for older children. Eat well at the Portland Children's Museum's café, which serves sturdy sandwiches. From the Oregon Zoo, hop aboard the 30-gauge tracks of the Washington Park Zoo and Railway for a sojourn to the Rose Garden and the Portland Japanese Garden.
No visit to Portland is complete without a stop at the Oregon Museum of Science and Industry, a carnival of science excitement. Turn a bottle into a rocket that shoots over 8 feet high, make your hair stand on end with electricity, and let your preschoolers run wild in the Science Playground's woodland area.
Portland: Where to Chow Down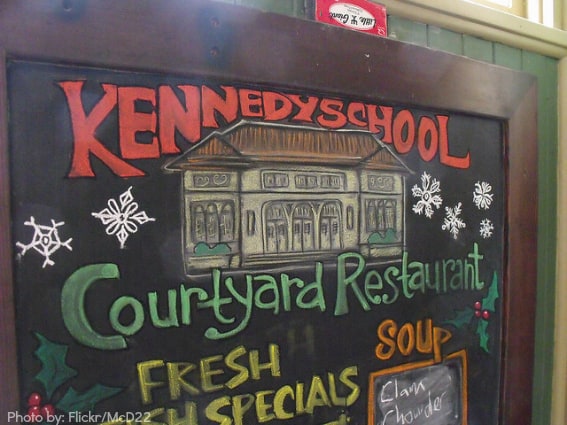 Want a uniquely Portland experience? Head to McMenamins Kennedy School, a school converted into an entertainment and dining space. Catch a big-screen kid flick while seated in vintage-style velvet sofas and dining on pizza or a burger.  This spot is a fantastic option for anyone with a child over age six.
Anyone who dines on the road with kids knows how we can all crave quick, healthy food (and a break from the fried greasy-grease that often shows up on "family restaurant" menus).  Laughing Planet Café, a wholly Northwest restaurant chain, puts whole-foods options on the table, including wraps with fresh fruit, beans and natural chicken, rice bowls with cilantro pesto, and simple quesadillas with fresh-cut salsa.
Portland: Where to Shop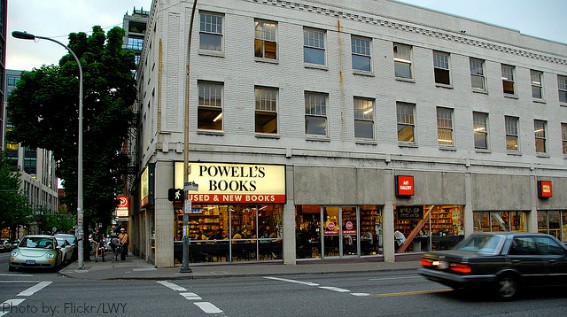 One of the biggest and best toy stores this side of the Mississippi, you must visit Finnegan's Toys and Gifts. Expect to drop a few dollars here, because you're bound to find a puzzle, puppet, or poppet that you've never seen elsewhere. Nestled into downtown Portland's streets, its located a few blocks away from the rose-bricked Pioneer Courthouse Square.
A trip to Portland would be incomplete without a visit to Powell's City of Books, a real city-block's worth of bookstore.  Prepare to get lost in a world of words.  Shelves hold vintage 50s books extolling manners, contemporary chapter-book classics, brand-new board books and everything in between.  Low, round tables offer a spot to sort through your selections.
Explore more family fun in the Portland/Willamette Valley Region: