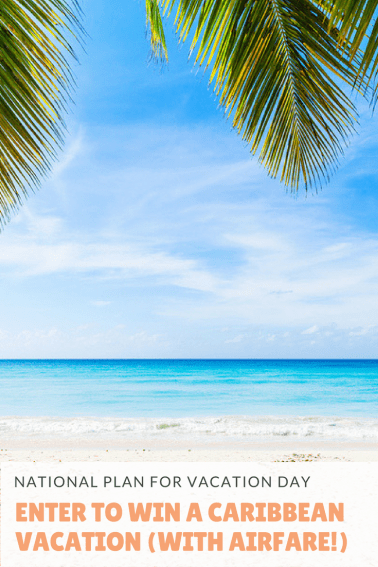 Today is
National Plan for Vacation Day
with Project: Time Off! This not-so-famous national holiday is one that we at Trekaroo are super excited about sharing with you.
Americans, statistically, don't take their time off.
Even the
paid
time off that the majority of US workers receive in some way or form, often gets filled with something other than travel: fixing up long ignored household items, binge-watching our favorite TV shows, scrolling Facebook for 86.5 straight hours, or worse, simply not taken as days off at all!!
In fact, in 2016, 662 million vacation days were left unused!!!!
What??!!
Why don't families take vacations? The value of taking time off has long been lauded by stress analysts, marriage and family therapists, and even financial advisers, but many families seem to not do it. Psychologists insist it is good for your brain, doctors encourage us it is best for our overall physical (and mental) health, and bosses even note that a rest from the routine actually promotes productivity upon return.
So why don't we, as Americans, take our vacations?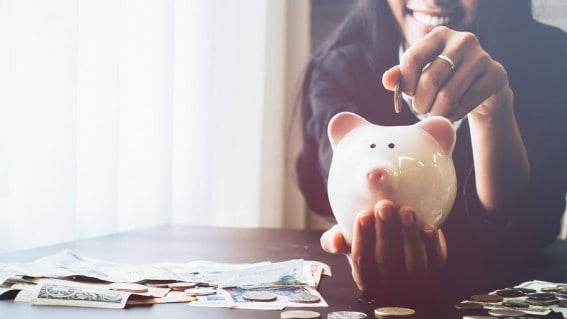 Photo by: Bigstock/obey leesin
1. Money
Likely the #1 cause for not using up your vacation time on an actual vacation is money! Vacations are expensive; from hotel rooms to airfare to dining out, the cost just seems to add up and many families opt out of a vacation in order to save money.
How to fix this problem: I am a budgeter at heart, so saving money on vacations is in my genes. Here are a few of my favorite ways to save money on vacations:
Do your research. With access to thousands of sites online, families can score amazing values on vacations just by spending some time researching online. I love using discount apps for activities, restaurants, airfare, and even hotel rooms. Sign up for hotel and airline newsletters to get details on last-minute deals.
Enter contests. We really mean this. Every year families like you win contests for free travel- why shouldn't you be one of them? This year, Trekaroo is working with Choice Hotel's Capture the Caribbean Sweepstakes, which launched on National Plan For Vacation Day. The campaign is designed to encourage and inspire people to get away from the grind and plan a trip to the Caribbean. You'll find out just how easy (and budget-friendly) it is to plan a Caribbean getaway. The sweepstakes gives people the opportunity for a chance to win a (4) night stay at ONE of the Choice Hotels Caribbean properties, ground transportation, airfare and spending money! You would have no excuse! Read details and enter today!
Start saving now. Take that little bit of extra discretionary money you have (I'm looking at you, Starbucks lattes) and save it. If you gave up your $5/weekday latte habit for a year, you would gain $1300 towards travel (and likely loose a few excess pounds- bonus).
Look for budget options in popular destinations. Mega-resorts and luxury travel brands often look glamorous and lovely, but they do come with a hefty price tag. Our friends at Choice Hotels, for example, offer amazing, budget-friendly accommodation options in the Caribbean. Our Travel Expert, Michelle McCoy, recently stayed at Choice Hotels in Puerto Rico and loved it. Read about her experience in Puerto Rico's Caribbean while saving money on her vacation.
Travel during off-peak seasons. If your job's time off is flexible, consider skipping the summer, Christmas, and spring-break timed vacation. This is obviously easier if your kids are little (or if you leave them at home!), but this will save you a ton of money on airfare, lodging, and even dining and activities.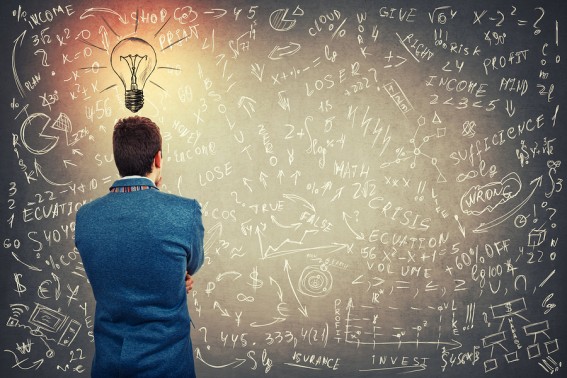 2. Control
Eek. I said it. Letting someone take over for our work is hard. Letting it happen for a week at a time is practically like giving up your baby. There is a serious fear of giving over the control of our work life, no matter your occupation.
How to get over it: You'll have to start by just doing it. Cut the cord. Turn off your cell phone. Stop notifications from coming through until you return to work or you will likely lose your mind. Invest in quality employees and train others to do your job for you for a few days. And then let them try. They can rise to the occasion. Yes, there is a chance you come back to work and have to "fix" something. But unless you are the ruler of a free country, you can likely take a few days, even a week off with little difficulty.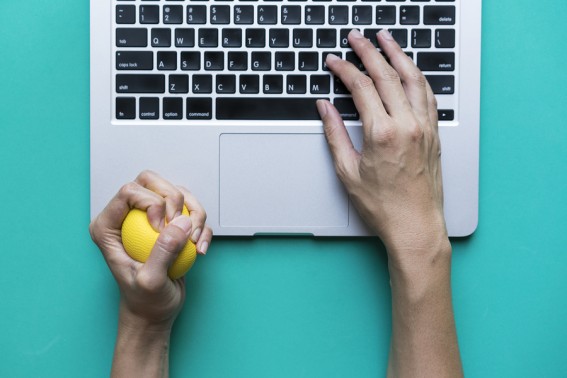 3. Stress & Sanity
Yes, your job is stressful. You know that. So if you were finally convinced to take advantage of your paid time off, maybe you would just rather sit at home than pack up and go on an adventure. During your vacay from work, you might also want a vacay from the kids. What good is a stress-free vacation from work if your week is full of added-stress from the littles jumping up and down in front of you nonstop no matter you say or read or feed or take away (phew!). You might even be tempted to keep the kids in their routine (day care, after school programs, etc…) so you can veg out while catching up on your favorite episodes of Breaking Bad or Friends or Three's Company (I don't know how long it has been since you took a break, so I am giving you options).
How to fix it: Take that vacation for yourself. Have you and your spouse not had an alone-together-moment since exactly X many years and 9 months ago? You both deserve a getaway! Pick somewhere peaceful and beautiful and romantic and let the stress of life melt away.
Or, decide to take the kids with you. I can't guarantee there won't be drama (I have seen drama from my loved ones in multiple countries and continents), but there is something magical about visiting a new destination that seems to reset everyone in the family. That same kid who ABSOLUTELY WILL NOT read his history textbook for homework might fall in love with history when exploring it first-hand. The toddler who won't sit still at dinnertime for three-blessed-minutes might be mystified by the new sites and sounds so much that they don't even notice that they've sat at a dinner table for a solid 45 without so much as a hint of toddler rage.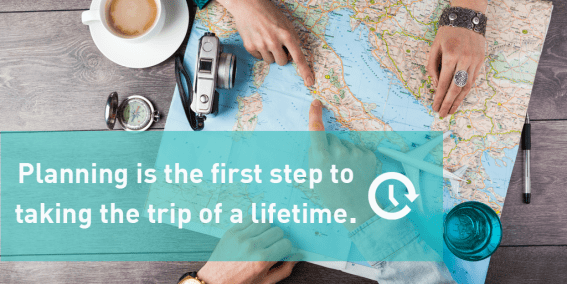 Where are you going to go? Join Project: Time Off for National #PlanForVacation Day on January 30 and reclaim your days. http://bit.ly/2zNMv0F
4. Procrastination
Maybe you mean well and genuinely want to enjoy your vacation time this year. But life gets busy and the weeks and months quickly pass by. Next thing you know, your vacation week is days away, airfare is sky-high, hotels are booked, and the dog sitter has plans. And sadly, a lot of families just repeat this cycle, year in and year out, as the kids slowly grow up and move out. 🙁
How to fix it: Start planning now! That's what the folks at Project: Time Off are showing with their research on how Americans travel. You have to start planning now: build time into your calendar, pick a destination, read reviews from parents who have traveled right here on Trekaroo. Choose TODAY, National Plan For Vacation Day as the day your family determines their 2018 vacation. You never know what the future holds, but there is no better day to start your next adventure than today.
Where do you want to go in 2018? Trekaroo editors share their top recommendations in our 2018 Top Treks. 
Enjoy this helpful calendar tool provided by Project: Time Off. You can add your vacation days, share ideas with friends and families, and start your planning today!
Disclosure: This post is part of a paid sponsorship with Choice Hotels. I was not required to state any particular views; all opinions remain my own.