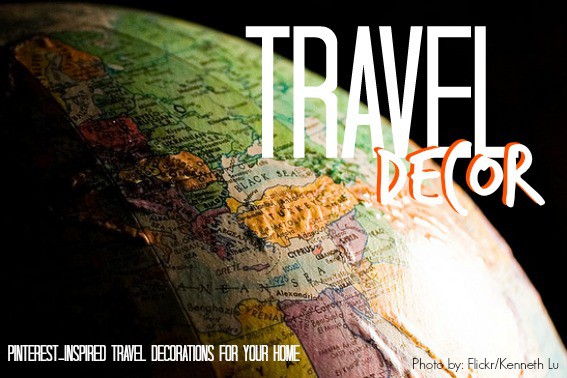 What do you get when you combine a love of travel and Pinterest? Besides a dose of wanderlust, dreaming about your next trip, and DIY crafts to add to the list, the next best thing is finding out how to deck out your home with travel-inspired decor. Here are some ideas of how you can showcase your love of travel through decorating. What are you waiting for? Time to get pin-spired with this travel decor!
Vintage Suitcases as a Nightstand


I don't know about you, but I'm a sucker for vintage suitcases. And if you so happen to have a few lying around, do what Cupcakes and Cashmere did and stack a few on top of each other, add a mirror, then top it off with your favorite travel books. What a fantastic alternative to a nightstand! If you happen to be handy (or know someone who is), this DIY vintage suitcase table would be another neat idea.
Map it Out


There are about a million ways to decorate with maps, and a classic way is to simply find a map that you love and hang it. Another fun idea is to get a map, hang it up, and literally pin places that you have been to. Take it a step further and surround the map with photos from your travels. Another fantastic idea is to slap an extra-large map decal on a brightly colored wall like this.
Globe-Trotting


Globes are essential decor pieces for any travelling family whether displayed on a table or on top of a bookshelf.
Fill a Glass


Collected a few souvenirs from your past trip(s)? One of the easiest ways to show them off is to place them in a glass jar or vase. Take the sand from your beach vacation or rocks from your latest hike; the possibilities are endless! One of my favorite ways to remember our vacations is by sending a postcard to myself, then sticking those postcards in a nice glass vase or jar. Or how about this ingenious idea of filling a clear lamp with your travel goodies? See? Instant gratification.
Box it Up


Stash your souvenirs and mementos in a keepsake box like Martha Stewart, and you'll always have another reason to save that brochure and ticket. If your mementos are worthy of being shown off grab some shadowboxes and add your goodies to it.
Now…Put it All Together


Take some of the ideas mentioned previously and create your very own gallery wall. Gather your favorite memorabilia, souvenirs, photos, coins, or maps, frame it, and ta-da! – an instant gallery wall that will bring you a smile as you reminisce about your travels.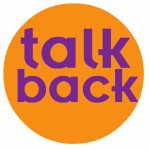 We'd love to hear from you. How do you decorate your home with travel?